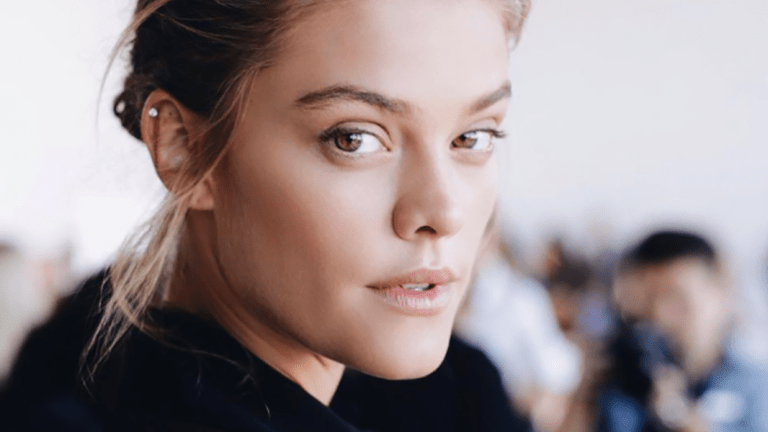 Good News! It's Finally Socially Acceptable to Embrace Your Natural Beauty
Now here's a beauty trend we can get behind!
Without a doubt, the makeup industry has exploded in recent years. Suddenly, makeup wasn't just about finding a foundation to suit your skin tone or an eye shadow to bring out your eye color. Beauty became a frenzy around the art of manipulation: contour to minimize, strobe to maximize, mattify to, well, we're not really sure yet. Now, the beauty platform lies predominantly in the digital world, and professional makeup artists and amateurs alike can simply upload a video to teach us how to accomplish the latest Kylie Jenner–inspired look. Yippee.
The powers of makeup are impressive, but as a culture, we seem to have become preoccupied with looking completely different instead of enhancing our natural beauty. Lips are to be overdrawn, noses shrunken, eyebrows arched, pores airbrushed—the list goes on. We can only endure cartoon-like faces for so long, and thankfully, the beauty industry is experiencing a major shift to the opposite end of the spectrum.
Unpolished nails, textured hair, dewy skin, unfilled brows, naked eyes—the beauty "trend" of late is all about being in our natural state. Can we get a hallelujah?
Singer and The Voice host Alicia Keys has been making headlines with her no-makeup movement, which Gabrielle Union has just joined. Even the Kim Kardashian wore absolutely no makeup to the Balenciaga runway show in Paris just a few days ago. The too-hot-to-have-free-samples cult beauty brand Glossier recently burst onto the scene with makeup meant to simply enhance what's natural and a commitment to skin care. And most recently, the majority of runway shows from fashion month displayed barefaced models as many designers opted for a stripped-down aesthetic (albeit a splash of lip color here and there).
For most of us, this isn't merely a passing trend—it's our lifestyle. At the end of the day, this is just who we are as our most real selves. Hair full of flyaways, eyes unlined, and cheeks un-contoured. We certainly don't need to breathe a sigh of relief because our everyday look is finally fashionable and, therefore, socially acceptable. But perhaps this shift toward natural, raw beauty will remind women everywhere that our makeup-less selves are good enough and that we are much more beautiful than we give ourselves credit for.