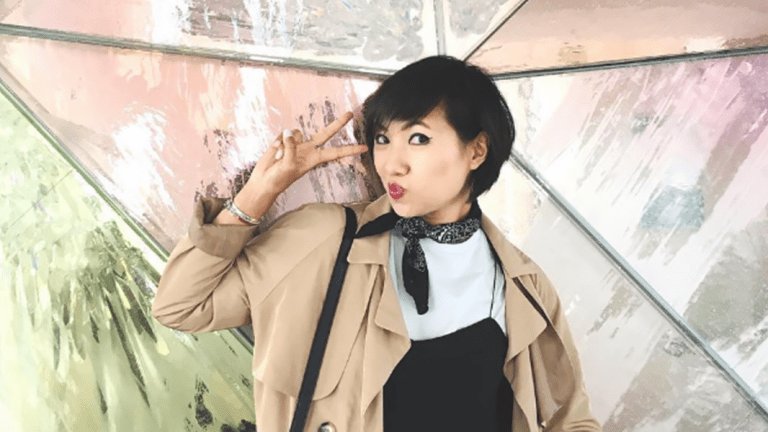 5 Easy Layered Outfits You'll Want to Try ASAP
Want to stay warm in the brisk morning and cool on your sunny lunch run? We've got you covered.
The easy summer days of throwing on a breezy sundress and running out the door are over. We now have to face a more complicated morning routine. How to stay warm in the brisk morning and cool on our sunny lunch run? As the fall weather settles in, layering becomes a must. We all have our go-to layering combinations, but if you're looking to mix it up a bit this season, we've got some fun layering formulas for you to try ASAP.
01. Button-Up + Vest + Coat
Mary Orton strikes again with her trademark polished ensemble. Most of us disregard vests as something only Steve Urkel would wear, but Orton proves that this knitted vest is chicer than we thought. The perfectly academic look is complete with a crisp white button-up and a classic wool coat.
02. Dress + Jeans
Before you pack away that lightweight summer dress, try wearing it with your jeans. Jules shows us how to master the unexpected outfit combination with her T-shirt dress and light-wash jeans. If you're feeling nervous about trying this out for yourself, start with an extra-long tunic instead of a full-on dress.
03. Sleeveless Blazer + Sweater + Button-Up
Tanesha Awasthi looks fabulous no matter what, but this layered look especially stands out. A sleeveless blazer is ideal for layering and allows for many outfit opportunities, but we love this feminine look with a peplum blazer and a short-sleeve sweater on top of a Peter Pan–collared blouse.
04. Dress + Shirt
This is one of the simplest and most overlooked layering options. Blair Eadie is the queen of bold and feminine styles, so this dress + button-up look comes as no surprise. Take any of your more formal sleeveless dresses, and wear a button-up underneath—it's as easy as that.
05. T-Shirt + Tank Top + Trench
We don't know about you, but we want to try out this look immediately. Tokyobanhbao shows her Parisian stripes with her effortlessly cool T-shirt, tank, and trench combo. And to think that we were just about to pack away all of our summer tanks and tees.