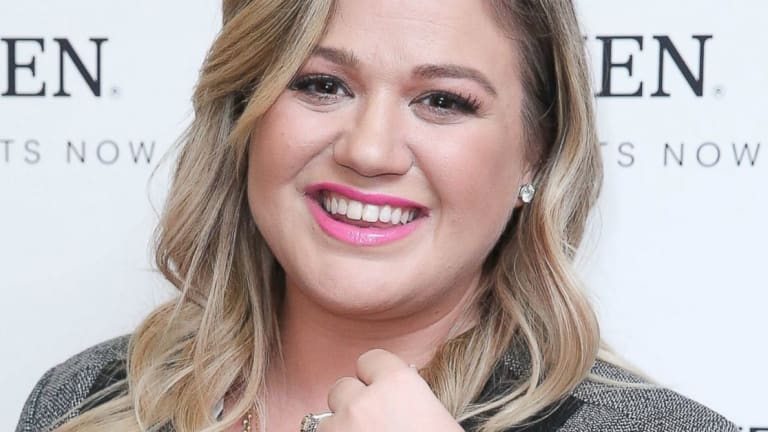 Kelly Clarkson Is a Refreshing Dose of Realness When It Comes to Motherhood, Busyness, and More
The former Idol approaches life in a way we all can.
Ever since she became the first American Idol back in 2002 (!!!), Kelly Clarkson has been one of very few entertainers who has always felt real. Maybe it's her mild Texas twang or her charming, if a little unexpected, humble honesty, but Clarkson really is a celebrity who feels more like someone you'd be friends with than someone you'd read about in a magazine.
In the past year, the three-time Grammy winner put out a new record—her seventh—and took a slight career detour writing a children's book. Both the album, Piece by Piece, and the illustrated book, River Rose and the Magical Lullaby, have topped their respective charts.
This past weekend Clarkson, a brand ambassador for Citizen watch company, spoke at the fifth annual S.H.E. Summit in New York City. The event's theme was "It's TIME for Women's Empowerment," and it showcased the bold, forward-thinking messages of female leaders from around the world. As Citizen unveiled its new Ambiluna collection, it tasked women at the event to think deeply about how they spend their time on what matters most to them. Speaking about things we all tend to struggle with, Clarkson reminded everyone why she's remained an American Sweetheart for so long.
On Motherhood . . .
Clarkson became stepmother to two children when she married Brandon Blackstock three years ago. Since then, the couple have added two more children to their family. Clarkson has been vocal about how her life has changed since becoming a mother, and one of her primary concerns, she said, is "mom guilt." 
Speaking at the Summit, Clarkson admitted to struggling a lot with accepting the fact that she needed childcare help. "I wanted to be with my children all the time," she said, "but hiring a nanny and letting myself have alone time was the best thing I ever did." She was also vocal about the fact that moms everywhere face enormous strain but that she's an adamant believer in the "trickle down effect." In other words, moms have to care for themselves first and then their children, because the mother's wellbeing is a crucial component of raising healthy kids. 
On Body Image . . .
Having faced scrutiny about her fluctuating weight over the years, Clarkson has become something of a role model for women who who want to feel that success and thinness don't have to be one in the same. 
Clarkson was quick to admit, "obviously this isn't my goal weight." But she added that bearing children has been her priority for the past few years, and she didn't want to put undue pressure on herself to lose the pregnancy weight quickly if she knew she would soon be pregnant again. 
Furthermore, she added "focusing on weight detracts from the talent." Citing fellow singer Adele, Clarkson dismissed the notion that weight should be part of the conversation at all. "I can still sing dang good," she joked. But truly, Clarkson's candid remarks about how she's managed to drown out her critics and focus on her own priorities are an example for us all. 
On Busyness . . .
The central theme of the Summit was time, and Clarkson—juggling four kids, a marriage, a booming music career, a book tour, and more—certainly knows about time management. When asked how she does it, Clarkson immediately praised her support system, including her assistant, nannies, and husband. But, she stressed, she is someone who likes to play an active role in anything tied to her name so she does sometimes face the threat of being stretched too thin. 
Rather than subtract things from her plate, Clarkson said she's learned to approach her mighty to-do list of dreams in increments. "Rather than say I can't do something because there's no time or I'm too busy," she said, "I pick a couple things to focus on now, and plan to keep the other projects for later." 
Most of all, Clarkson said she does everything with the intent to show her children that confidence is key. "Especially with my sons," she said, "I want them to know that a confident, hardworking woman is nothing to be afraid of."
Photo Credit: Citizen Watch Company