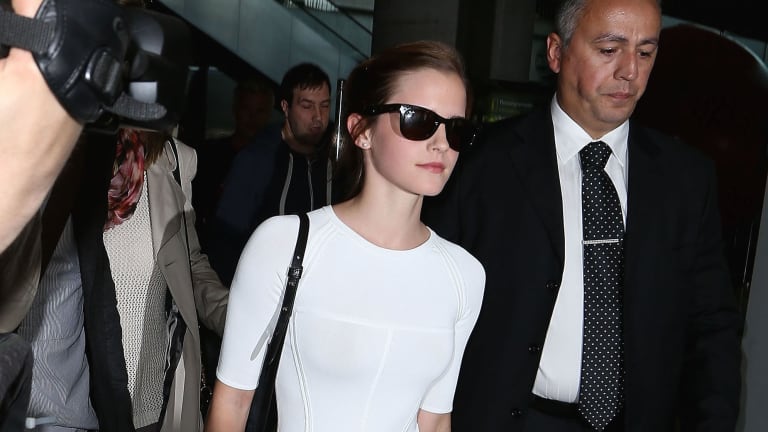 3 Classy Outfits You'd Find in Emma Watson's Wardrobe (and How to Recreate Them Yourself)
This star is the ultimate source of inspiration for a classic, feminine (and ethical!) wardrobe.
By now we all know that Emma Watson is a United Nations Ambassador, but lesser known by many is that she's also a champion for fashion—and not just any fashion. Any young woman who wears a 100 percent eco-friendly ensemble to the Met Gala and collaborates with Zady, a brand known to be rejecting fast fashion, is clearly looking to make a difference in the way we dress.
Take a look at her Instagram, and you'll see not-your-average #ootd posts. Rather than just looking pretty, Watson uses the platform to share with her audience the brands she's wearing and how the clothes contribute to a better industry for all. Oh, and did we mention she was born in France and raised in England—two meccas of enviable style?
Clearly, this 26-year-old actor and activist is a great source of inspiration for anyone looking for a wardrobe refresh. Whether channeling smart, academic vibes à la her days at Brown or keeping it simple with comfortable, sleek ensembles, Watson always looks natural, feminine, and confident. Here's how to achieve that for yourself.
Camel Coat + Black Dress
When it comes to outfits that are a sure thing, combining rich camel with striking black will never disappoint. An elegant palette for any occasion, Watson shows us just how timeless and chic the hue duo truly is. Perfect for the chilly months, a simple black dress warmed up with a camel overcoat and polished with accessories such as simple high heels and a clutch makes your outfit transitional and sleek.
Joggers + Striped Sweater
If joggers aren't already a wardrobe staple for you, take a cue from Watson and buy a pair (or five). These deceptive pants allow you to look good but feel even better thanks to their comfort factor. Paired with a lightweight sweater adorned with Parisian-inspired stripes, joggers present the perfect all-occasion outfit.
LWD + Easy Accessories
When life gets a little routine, throw a LWD—that's right, a Little White Dress—into the mix. Forget calendar limitations; white and all its ivory, off-white, and cream cousins can be just what the doctor ordered any time of year . . . especially when made even better thanks to booties and a leather jacket.
Photo Credit: Getty Images