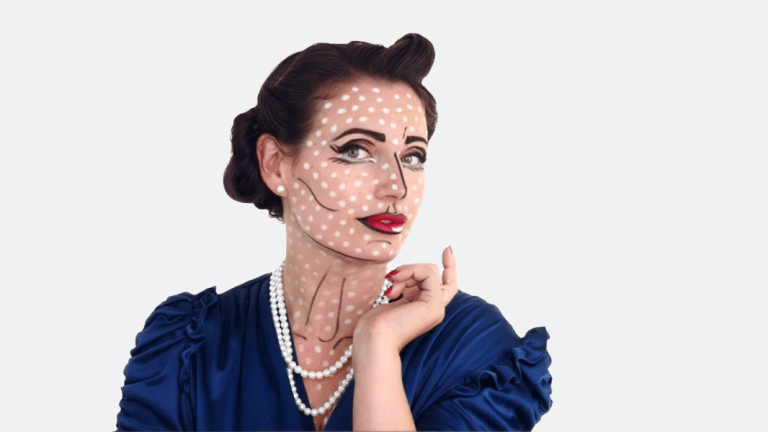 No Costume? Try These Clever Halloween Makeup Tutorials for a Last-Minute Save
Stock up on some cheap cosmetics, and put your creativity to work.
Halloween is upon us, and if you haven't been able to plan out your costume this year (or were too lazy—we feel you), you might be panicking right about now. Whether you've been invited to a party or just want to partake in the festivities, there's a way to look the part without going all out for a costume. It's time to break out your makeup palette, ladies, because we've got plenty of Halloween makeup looks for you.
Doe //
This doe look is as pretty as it is adorable. Channel your inner Bambi with this easy-to-copy makeup look. To really commit to the costume, tie up your hair in double buns (deer ears, of course!).
Dog Snapchat Filter 
Snapchat filter Halloween makeup has taken over this year. If the puppy filter is your favorite, then this look is perfect for you. This costume requires a little arts and crafts, so get your printer ready for the ears and tongue.
Eighties Workout Barbie
Barbie was in her prime in the 1980s, and we certainly appreciate the nostalgia. Bust out the bright pinks and purples because this makeup look is all about girlie glam.
Pop Art
This makeup look tricks the human eye and honestly just looks really cool. If you love comic books and an old-fashioned retro throwback, this look is perfect for you. Who said makeup couldn't be fun?
Lace Mask
If you have an artist's hand, this liquid liner lace mask look will be right up your alley. Be sure to give yourself some time to complete this intricate design—it'll definitely be worth it.
Ventriloquist Dummy
Creepy and cute? That's one way to describe this tutorial. If you like a little ghoulish fun on Halloween without going full-out scary, try this quirky ventriloquist dummy look. Giving your friends the creeps has never been so much fun!
Giraffe
We hope you have enough brown in your makeup palette because this tutorial requires quite a bit. Thankfully, this look doesn't require a skilled hand—just draw patchy squares on your face and apply extra-long false eyelashes.
Mermaid
We saved the coolest for last! You'll need a pair of fishnet stockings to accomplish this look, which seems rather fitting—you just won't be wearing them. Our favorite part of this tutorial? You get to wear all the crazy colors in your palette that you never use on a regular basis.