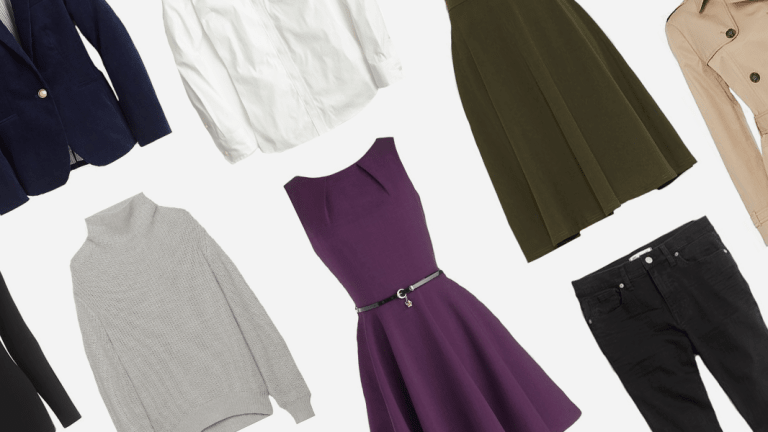 12 Wardrobe Staples That Will Make Your Life So Much Easier This Fall
Be ready for the changing season with these versatile staples.
We've never been more eager to pack away our summer shorts and tanks and finally bust out the fall favorites. Knitted sweaters, maroon tights, academic oxfords—the list of cozy must-haves goes on. But what about the essentials? As you rifle through your closet and unpack boxes from last year, you might notice a few missing staples or items that need replacing. If you're struggling to make a mental list of all the fall basics you need, we've compiled a checklist of versatile, long-lasting classics that will see you through this highly anticipated season.
Fall Checklist