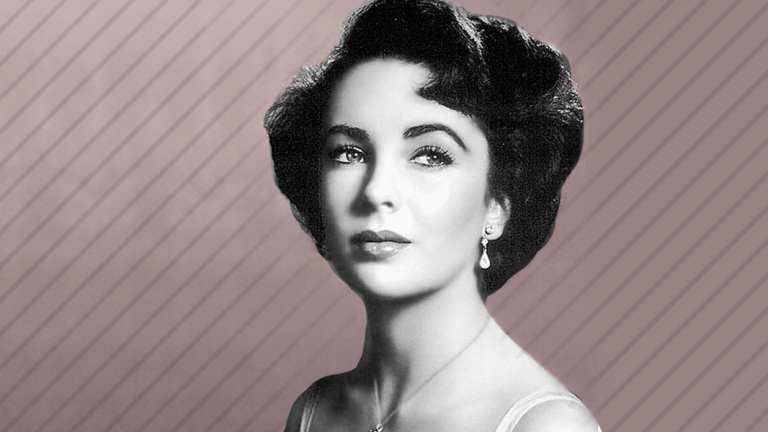 Lessons from Classic Beauty Icons: Get Elizabeth Taylor's Perfect Brows
There's no need to buy into trends when it comes to your brows.
These days, we're bombarded by exaggerated beauty. Too-plump lips, overly drawn-in brows, crazy-intense contouring.
But for most of us, that isn't the look we like or want to spend hours replicating. For simple and timeless glam, we're taking a page from the beauties of a bygone era.
First on our list is Elizabeth Taylor. Research shows that eyebrows are one of the most important facial features—allowing us to interpret emotions and even acting like a sort of barcode element for recognizing certain faces. If there's one thing everyone can agree on about Taylor, it's that her brow game is always on point. If you are more elegance than edge, more timeless than trendy, look to Elizabeth Taylor for your inspiration.
Now these are some brows. Taylor proves just how important eyebrows are, as they framed her face and truly made her look so iconic.
To achieve Elizabeth Taylor brows, follow these steps:
01. Learn the General Eyebrow-to-Eye Ratio
This helps you understand where your arch should be and how long your eyebrows should be.
Beginning of the brow: Imagine a line starting from the inner point of your eye going straight up to your brow. This is where your brow should begin. Avoid tweezing this area too much; it will result in an unnatural rounded appearance. A few stray hairs here is good.
The arch: Imagine a line starting from the outer edge of your nose to the outer edge of your iris and then on into your brow—this is where your arch should be.
End of the brow: Now imagine a diagonal line starting from the outer edge of your nose going to the outer corner of your eye and then on into your brow. This is where your eyebrow should end.
02. Repair Your Over-Plucking:
If you've over-plucked, start the process of repairing your brows by using a special hair growth serum. The key is to refrain from tweezing inside the ratio outline above. When you start tweezing inside the ratio, your brow will start looking too short and then the growth of your eyebrow hair will look too manicured and unnatural. You can also use a product like RapidLash eyebrow gel to help your brows stay vital. A quick swipe of this serum once or twice a day will strengthen and condition your brows.
03. Discover the Best Brow Shape for Your Face Shape:
Brows frame the face, so why not have your brows and face shape work together to show off your best features? For example, if you have a square face shape and strong jawline, don't be afraid of an equally strong and angular brow. Check out this guide to discover the best brow for your face shape.
04. Fill Them In:
We're not talking about extreme filling. This is all about supporting the natural shape of your brows with natural-looking powder and pencil. To achieve Taylor's bold brows in your own right, try using a brow powder in a brown/taupe color, like this one by Anastasia, and press into your brow with a brow brush. If you're all about accentuating that arch like Ms. Taylor herself, try using a pencil and highlighter to define the curve and highlight your brow bone. Just make sure the tone suits your hair color and doesn't contrast too much.
05. Maintain Them:
Once you've found your desired brow shape and mastered the art of filling them in, maintain the look by only tweezing in the areas outside the shape. It's easy to get tweeze-happy and ruin all the work you've done. Sometimes we don't even realize how much we're deviating from our original brow until we see a photo months later and our brows look totally different. To keep yourself in check, take a photo of yourself rocking your ideal brow shape to reference and copy the shape every time you tweeze or fill in your brows.