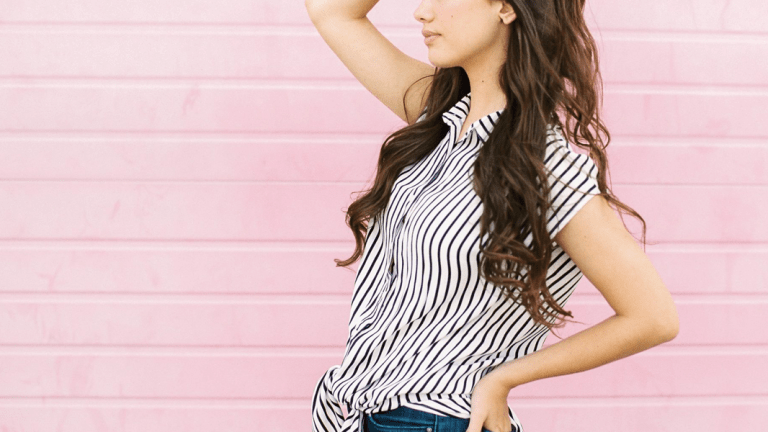 4 Easy Ways to Refresh Your Dating Life This Fall
Remember how great it felt to have a new school year full of opportunity ahead?
Remember the excitement of a brand new year of college? We replenished our stock of supplies, shopped for some new clothes, and even got a brand new haircut. Refreshed and bronzed from the summer sun, we had a bounce to our step and a determination to start the school year off strong. We were excited about the opportunity ahead—we smiled more readily and laughed at every joke. 
Now that our college days our behind us, we don't get that built-in refresh button on our romantic lives, and the daily grind of work and the same old social scene can start to take a toll on our mojo. 
But what if I told you that the Monday after Labor Day is back to school day for you too? That's right, when all the eager college students go back to school for a brand new start, it's also time for you to think about putting your best foot forward—especially when it comes to romance. 
Here are four ways you can refresh your dating life and get a little bounce in your step for the new (non-)school year. 
01. Get a new haircut. 
Turns out, there is actually some psychology behind the idea of a "good hair day." Our sense of attractiveness or "beauty self-esteem," as Vivian Diller, Ph.D. from Psychology Today puts it, is strongly connected to feelings of confidence. Diller explains that "beauty self-esteem" is not all about genetics. According to Diller, how we groom ourselves and our sense of self-regard also significantly contribute to our feelings of attractiveness.
Diller suggests some exercises for improving your self-regard in her article, but it's also important that we give our beauty self-esteem a boost by good grooming. Refresh your 'do, and let your confidence soar, whether it's on the campus sidewalk or the city street. 
02. Take a little initiative. 
I know, I know, guys are the ones who are supposed to make the first move—but in reality that's typically not the way it works. 
Anthropologist Helen Fisher, Ph.D. explains in her book, Anatomy of Love, that in a study that took place over several hundred hours in American local watering holes for the single and ready to mingle, researchers found that women began two-thirds of all "pickups" witnessed. According to researchers, American women "generally initiated the courting sequence." Researchers note that women would initiate with "subtle non-verbal cues such as a slight shift in body weight, a smile, or gaze." In 2012 her study of a broad sample size of the dating American populace revealed that 65% of men reported having been asked out by at least one woman, and 92% of these men reported that they were comfortable with this initiative on the woman's part. 
Fisher's research on courtship behavior reveals that, once a man responds to a woman's romantic overtures, they very naturally take up leadership in the relationship, as if on cue. So try pushing your staunch belief that men should make the first move to the side for a change. Uncross your arms, smile, be the first one to say "hey," and see what happens. 
03. Meet new people. 
One of the best parts about heading back to school is the opportunity to meet new friends and expand your social circle. New classes and new extracurriculars meant fresh faces and more romantic possibilities. Channel that back-to-school spirit, and try new things in an effort to meet new people. 
If the "go to work, return home, watch TV, head to bed" routine is just now working for you, I don't blame you! Create a schedule for your week in advance, and make room for something new each week. Join a Meet Up, go to that church group you keep telling yourself you really should check out, or grab one girlfriend and go to that trendy new spot in town. Whatever it is, the point is to have fun, get out of your comfort zone, and meet new people. 
04. Open the door for dates.
Literally. This is a very good practice when on a date, if you can reach. After he has escorted you to the passenger seat, simply pop the driver side door open a bit to return the favor. It's a silly but sweet gesture that will set a positive vibe for your date. But if you don't have a date, you can still open the door for the possibility of one in the future. 
Send out an email or text to five men (or women) you trust, and ask them if they would be willing to introduce you or give your number to five guys who they think would be up for a blind date with you. Most people meet their future husbands through mutual friends, but sometimes we need to give our friends a little nudge. 
Another way to open the door for dates is to go online. If you are not an online person, tell yourself it's only for a month, and then give it a good go for that one month. Message guys first, and be enthusiastic about getting to know them.
Remember, the "back to school" refresh isn't just about meeting guys and getting out there, it's about getting a fresh start and feeling enthusiastic about dating again. 
Photo Credit: Brittni Willie