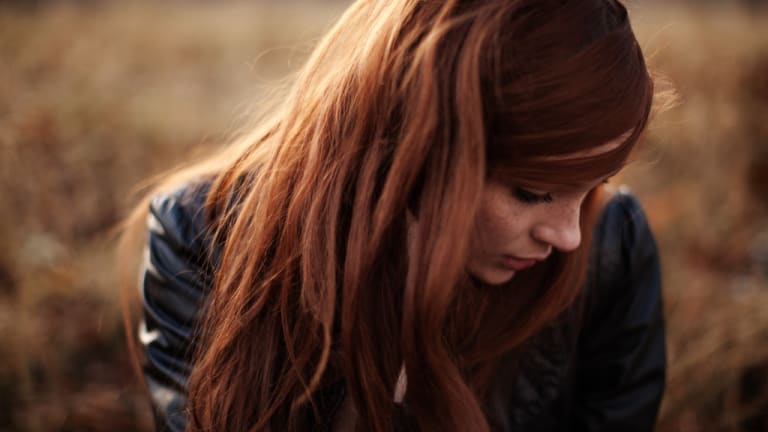 So You Want to Meet Someone the Old-Fashioned Way? Dating Apps Can Help
Looking for true love? Dating apps aren't just for hookups anymore.
Every few months it happens. After spending incalculable hours swiping, messaging, and hoping against hope that the person on the other side of your screen isn't the worst—you give up. You delete all the apps and resolve to get back to basics. You're going to meet someone the old-fashioned way!
I'm with you 100 percent; it's what I want for myself, too. But before you free up all those megabytes on your phone, consider this: Using dating apps can help you get more IRL dates, too.
First, consider some good news that might surprise you: According to Tinder's in-house sociologist, about 80 percent of the app's users are actually using it in hopes of finding a long-term relationship. It seems their reputation as "the hookup app" (to quote my mom) is outdated. And while Tinder's shine has recently been eclipsed by other apps—Bumble, Hinge, The League, et al—this statistic is promising overall.
So, if that statistic makes you think that apps aren't a total waste of time, let me try to explain how using dating apps has helped me get more dates out in the real world. I know it's counterintuitive, but hear me out. This summer, the number of dates I got through my phone and the number I got while out at parties, events and bars was exactly the same. Heres how it works.
'Dating Profile You' inspires you to be the same person IRL.
I have no shame in admitting that my profile is carefully calibrated to attract the kind of people I want to meet. There are pictures of me smiling, hiking, skiing and all dressed up—no bikini shots, no Snapchat-filtered selfies. My little blurb is short, descriptive, and full of conversation-starting tidbits. When I match with a guy, the first thing he brings up is usually something about music, skiing, Old Fashioned cocktails, or pasta. These are four of my favorite things in life—so we're already off to a great start!
By creating a profile that reflects the way I see myself, I tend to match with guys who are looking for someone like me—not someone I'm pretending to be. Likewise, these guys' profiles capture a snapshot of who they really are. This results in more amazing first dates (and second, and third…) than bad ones.
This might sound silly, but having a dating app profile that I feel good about and matching with guys I find genuinely attractive translates to me feeling better about myself and my prospects when I'm out and about in my daily life. Using the apps reminds me (often) that I am looking for a relationship. Searching for Mr. Right in my phone reminds me that I'm looking for him at housewarming parties and weddings, too.
'Dating Profile You' reveals the real you.
Not to get all mystical and "woo woo" on you, but I am completely convinced that the maxim "like attracts like" is very real. The law of attraction indicates that people tend to attract people who experience life the way they do. If you're an emotionally open, positive person, you tend to attract people who are also emotionally open and positive. If you value and respect yourself, you bring people who also value and respect themselves into your life. You know how they say you need to love yourself before you're ready to love someone else? That's the law of attraction at work! Not only does this law of attraction apply to dating profiles, but our dating profiles can also draw out the best version of ourselves IRL too.
Having been on dating apps for years now (which is, admittedly, a little scary to say out loud), I've come to view the process as a great exercise in self-evaluation. If I could pull up all the different iterations of my profile and somehow get a replay of all the dates I've been on (yep, I've reached the "too many to remember" stage), I bet you could see my varying stages of self-assurance and confidence laid bare.
As for right now? My profile is the most positive, playful portrayal of myself yet. It's both a reflection of and an influence on the woman I am at this moment. I feel like the further I go into this the crazier I sound—but having a little snapshot of how I view myself in my phone, and knowing that it's out there in the world for the viewing and swiping pleasure of the single men of New York makes me feel sort of brave.
'Dating Profile You' gives you the courage to be the one who makes a move.
When I've been messaging with a guy on an app for a little while and I've decided that I don't think he's a serial killer, I get anxious to either set a date or move on. So, I'll send a text that says something like, "Ben, you seem like a nice guy. If you want to talk more about Niagara Falls and pasta in person, here's my number…" and let him take it from there. Nine times out of 10, he texts and we go out that week. I've started doing this in person too, and it works. Before you get to that weird lingering moment where he either asks for your number or walks away, tell him that you're going to get back to your friends, but you'd love to continue the conversation another time. Give him your number and strut off into the sunset. I love this approach because you decide if he's worthy of your number, and he decides if he wants to use it—there's no gray area!
'Dating Profile You' helps you find your 'Magic Jacket.'
OK, so, I have this magic jacket. It's actually a cross between a blazer and a kimono, and it was a gift from my mom a few years ago. I wear it all the time because I am obsessed with it—and also because I get complimented on it every time I wear it. I have a picture of me wearing it included in one of my dating profiles, and it gets brought up there, too! Last weekend I was at a bar on Bleecker Street with a big group of friends, and a guy tapped me on the shoulder. He was very cute. He and his friends had noticed my Magic Jacket and asked me all these questions about it as sort of a funny icebreaker. You better believe I walked away with the guy's number at the end of the night. So here's my point: Use your personal style to your advantage. It could be a killer pair of shoes. It could be a T-shirt with an interesting phrase on it. Maybe it's a hat, or your glasses, or a really interesting handbag. In the same way that photos and text on a profile give guys a way to start a conversation, clothes can pique interest and spark up a conversation.
The idea of meeting a great guy online rather than through some completely charming, rom-com-worthy meet-cute might make you cringe a little. But take some time to think about the good side of online dating, and you might just be more apt to find him in the real world after all. 
Photo Credit: Taylor McCutchan