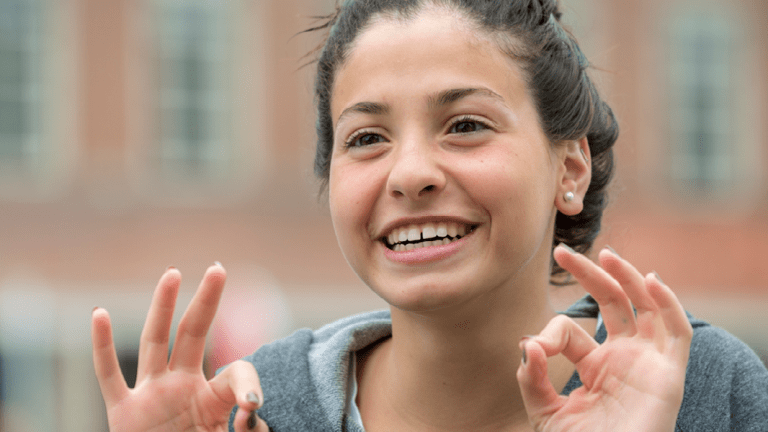 The Incredible Story of How a Syrian Refugee Is Swimming in the Olympics
She was swimming for her life, and now she's swimming for her dreams.
Qualifying to be an Olympic athlete takes almost unimaginable training and skill. When 18-year-old Yusra Mardini was swimming for her life across the Aegean Sea last year, the last thing on her mind would have been swimming in Rio. She was worried about surviving, about getting to shore and to a better life. One year later, though, she is headed to the Olympic games.
Last October, Mardini and her sister Sarah fled war-torn Syria and began a journey for Europe. They left Turkey on a small boat that was designed to hold six people but was packed with twenty refugees. Just thirty minutes into the journey, the boat began to sink. Yusra and Sarah courageously joined two men who jumped into the icy water and began to push the boat. The men gave up after a while, but the sisters continued on. Three and a half hours later, the dinghy safely arrived on the Greek island of Lesbos. Together, they saved everyone on board.
After a nearly month-long harrowing journey on land, the sisters finally made it to Germany. A swimmer since she was 3 years old, Yusra began visiting a pool in Berlin. In March, she was identified by the International Olympic Committee as a candidate for the first ever "Refugee Team," made up of athletes who are stateless and would otherwise be excluded from the games. The team is the first of its kind and consists of only ten athletes from countries such as Syria, South Sudan, and the Democratic Republic of Congo. The IOC intended for the team to serve "as a symbol of hope for refugees worldwide." They will march in under the Olympic flag right before the host country, Brazil.
Prior to being selected for the Rio Refugee Team, Mardini was training as a candidate for the 2020 Olympics in Tokyo. Although a medal in Rio is out of reach for Mardini, she is hoping for a personal best time when she competes in the 100-meter freestyle and 100-meter butterfly events. At a press conference in Rio last week, she said, "I want to tell everyone that I really miss Damascus. I want everyone to think of their dreams because a lot of people there forget their dreams." When asked by Teen Vogue what message she would send to other young swimmers, Mardini responded, "Keep on training! Never give up and believe in yourself. Most can reach more than they can imagine."
The training is hard, but Mardini keeps a positive attitude. "Crying in the corner, that's just not me," she added. What she has been able to accomplish in the past year is nothing short of incredible. While most of us have not suffered through the experiences of being a refugee, we can all learn from her lesson of positivity. Thanks for the inspiration, Mardini.
Meet the other refugee athletes here.
Photo Credit: IOC Newsroom