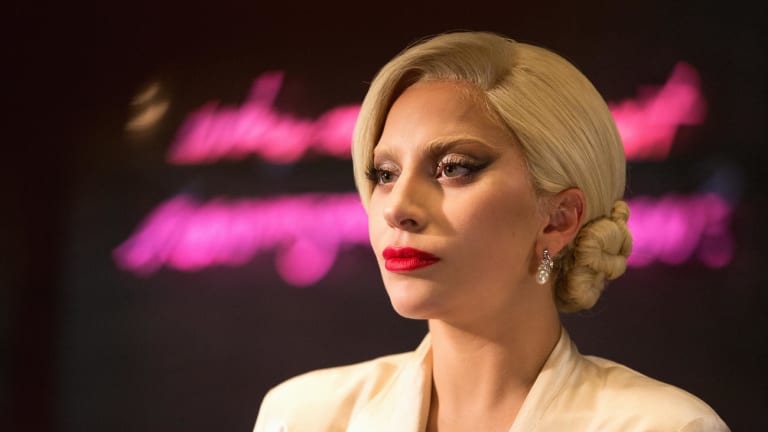 Why Lady Gaga Needs Relationship Cheerleaders (and So Do You)
Relationships are a heck of a lot harder when we feel like we are going it on our own.
While I don't pretend to know the first thing about what's really going on in the relationships of celebrity couples (nor is it my business), Lady Gaga's recent Instagram post caught my attention. After news got out that Gaga and fiancé Taylor Kinney had split, Gaga took a human moment and asked for support as she and Kinney try to work things out. She wrote the following sentiment:
@ladygaga:Taylor and I have always believed we are soul mates. Just like all couples, we have ups and downs, and we have been taking a break. We are both ambitious artists, hoping to work through long-distance and complicated schedules to continue the simple love we have always shared. Please root us on. We're just like everybody else, and we really love each other.
At the time of this post, I'm sure Gaga was dreading the inevitable gossip. But I think perhaps, even more than that, Gaga feared the unhelpful advice she was likely to get from both her fans and close friends.
The truth is, all of us run into trouble in our relationship at one point or another. We turn to our close friends and family first, but rather than rooting for our relationship and encouraging us to stick with it, those close to us are often more focused on helping us "move on." Sometimes that's a necessary approach. Other times, our friends' intentions are good, but ultimately unhelpful for those of us who would prefer to work on our relationships rather than jump ship. 
In Alysse ElHage's article "Can We Help Save Our Friends' Marriages?" she shares that her knee-jerk reaction when a friend comes to her with marriage trouble is to criticize her friend's husband's actions. While ElHage concedes that her words are well intended, this defensive and critical response is not always good for the marriage (or dating relationship) that's in trouble. 
Being the person that someone will turn to in dark times puts you in a very critical position. Complain as we all do that people don't always heed good advice, the fact that they brought up their issue at all means you have more power than you think. The key is in using your power to do the most good—and that isn't always simply being there for your friend, it's being there for their relationship. In fact, ElHage says research shows that 72 percent of divorced adults say they confided in someone (other than a professional) about a marriage problem prior to a divorce.
Did you know that half of all who divorce in America do so before their eighth anniversary and that the peak rate of divorce happens in the fourth year of marriage? Did you also know that 70 percent of these couples call it quits without seeking any professional counseling? This means many of our college newlywed friends could be struggling in their marriages as we speak, and more likely than not, they will never seek professional help. But they will seek help from a friend, and that's where we all come in. 
As Gaga points out, criticism is also not always what our friends want or need to hear. Oftentimes, men and women who are struggling in their marriage—no matter how valid their side of the conflict is—want to know that those around them are rooting for their marriage. In her TED Talk "Why Happy Couples Cheat," marriage researcher Esther Perel explains that couples are less likely to survive infidelity now because they fear being judged and looked down upon by their peers if they stay in the relationship. Sometimes, men and women who are suffering from infidelity in their marriage will refuse to tell anyone about it, for fear that they will be pressured to end their marriage. 
Relationships take work, often hard work, but it's a heck of a lot harder when we feel like we are going it on our own. As friends and family members (and fans), it's important that we rally around couples who are struggling and cheer them on when the going gets rough. The best way to support our friends who come to us with marriage issues is to see ourselves as first responders and—in addition to cheering them on—equip ourselves with resources to share and to encourage them to seek professional help and find their way back to happiness.
This isn't to say every relationship is fixable, or even worth saving. What Gaga and many women like her really want is encouragement, a listening ear, and a resource. You may not be a therapist, but you can research a therapist or two to have in your contact list just in case. You can even download the audio lecture developed by Dr. Bill Doherty to be trained as a "Marital First Responder." If the couple is resistant to therapy or doesn't think things are "that bad yet," you could suggest an online course the couple can take from the privacy of their own home. Zach Brittle, a Gottman certified therapist and Verily contributor, has launched a marriage help course called ForBetter and a free three-part video training series for any couple in need.
Let's take Gaga's cry for support to heart and remember that many women around us feel the same way. Even when "you deserve better" is what you want to say to a friend—in real life or in an Instagram comment—perhaps judgment-free listening and encouragement is what's needed most.
Photo Credit: TV Guide