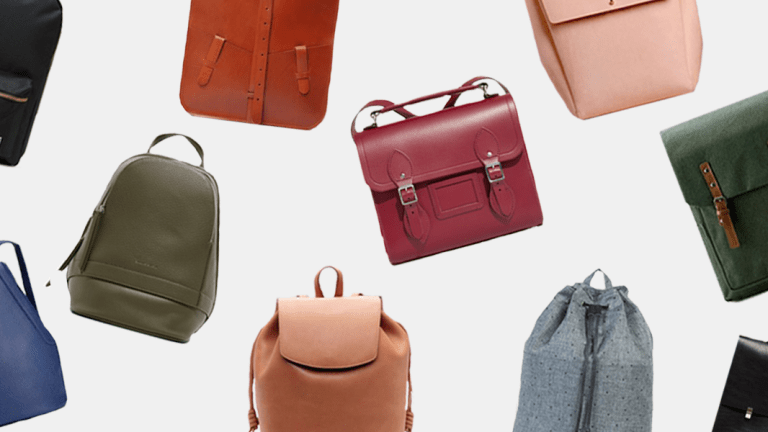 The Best Grown-Up Backpacks to Satisfy Your Back-to-School Nostalgia
Jansport, look out.
As the kiddies head back to school, we all can't help but feel a twinge of nostalgia. Crisp notebooks, the smell of freshly sharpened pencils, the promise of a new year—and a brand-new backpack. But alas, our year-round adult jobs had us ditching our hot pink Jansports before we could say "9 to 5." We've all felt the lopsided shoulder pain of an overstuffed shoulder bag and struggled through the awkward bumping commute with a cross-body. But who ever said the entrance to adulthood meant the barring of all backpack use?
We're claiming the backpack as our own, and to get you ready for the start of a new season, we've rounded up the very best grown-up backpacks.