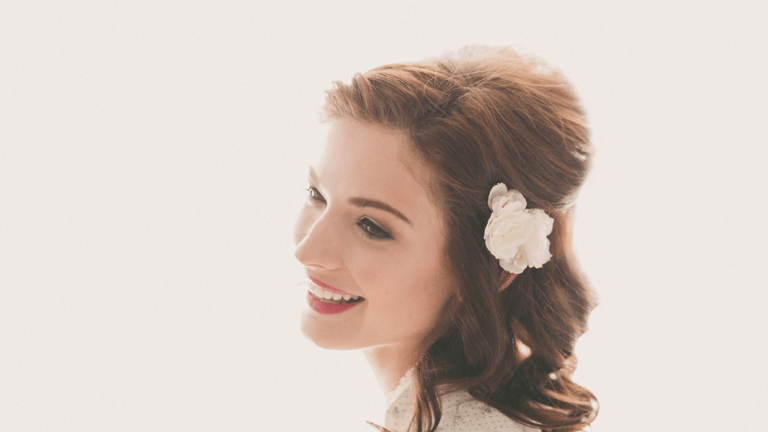 4 Gorgeous Ways to Wear Flowers in Your Bridal Hair (Without Looking Like a Hippie)
The prettiest ways to add some florals to your 'do for every style.
Without a doubt, 2016 has been the year of the floral wreath. From snapchat filters to bohemian festivals galore, the floral wreath went from fashion-forward to ubiquitous —especially for bridal wear. If you're digging the nature inspiration but want to avoid looking like a trendy hippie, we've got some subtle blossoms to inspire your bridal look! 
Go Green //
If brightly colored posies circling your head is a bit much, try a leafy green wreath instead for a more natural look that harkens back to ancient Greece. Go all out with effervescent eucalyptus leaves or dainty with juniper and cedar leaves.
Heavy Metal //
If real live flowers or leaves aren't your thing, try some regal metallic combs or crowns. The refined, precious metals will glisten in your hair, offering a more sophisticated approach to the wreath trend. 
Subtle Buds //
If you love floral hair accessories but just want a little here or there, go for dainty pins or clips that you can scatter throughout your hairstyle. That way, you can control how intense or subtle your look is!
Half Wreath //
For those who are a little more daring but don't want the full halo effect, consider the half wreath. It has all the floral glory as the full wreath, but you can position it wherever you please—in the back or on the side are equally stunning.