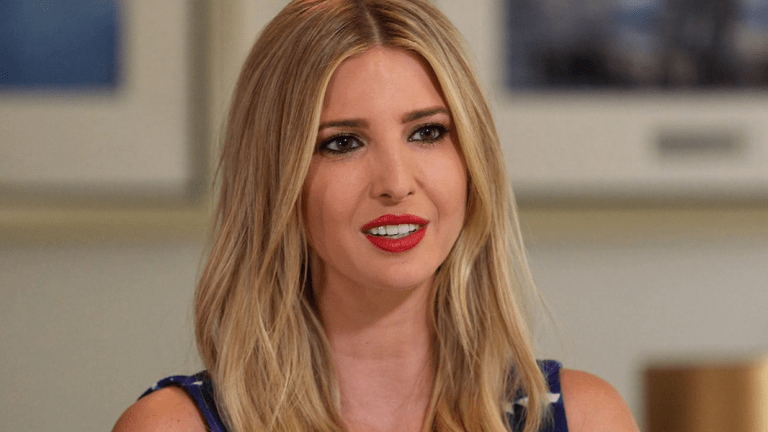 Donald Trump's Unhelpful Comment on Workplace Sexism Sparked an Interesting Discussion
The GOP candidate's response wasn't what women wanted.
Earlier this week a presidential hopeful was asked about sexual harassment in the workplace and responded with some pretty useless advice. When GOP candidate Donald Trump was prompted about what he would advise his daughter Ivanka to do if she faced harassment at work, he said, "There may be a better alternative; then there may not. If there's not a better alternative, then you stay. But it could be there's a better alternative where you're taken care of better."
If that sounds convoluted and not all that helpful—that's because it is. But the sad truth is that Trump's response does represent a realistic view of a woman's dilemma when it comes to workplace harassment. A lot of women do see grinning and bearing it as the only option. But while Trump's statement implicitly condones that thinking, many of us wonder: Is this the best we can do?
The discussion was sparked by Trump's USA Today interview, in which he suggested that if his daughter Ivanka were harassed, she should find another company or another career. But what about the women who can't afford to live off of savings as they search for another option? What about the women who don't want a new job, much less a new career? Trump's cavalier advice signifies something far worse than elite misogyny; it implies that there is no real solution to the problem of workplace sexism.
Megyn Kelly, who has experienced Trump's own personal form of sexism, took to Twitter with this:
Things actually got worse when Trump's son Eric chimed in. Eric said: "Ivanka is a strong, powerful woman. She wouldn't allow herself to be, you know, subjected to it."
This isn't all just part of a political circus—the question of how women address harassment at work has been a hot topic outside the political arena for a long time. Most recently, Fox News CEO Roger Ailes was accused of sexual harassment by at least seven women. Gretchen Carlson, at the center of that debacle, had this to say:
The Equal Employment Opportunity Commission handled 6,822 cases of sexual harassment in 2015, but those are only the numbers from women who have actually filed charges. The truth is we'll never know the real numbers on sexual harassment because many cases will go unreported—victims may not even open up about their experiences until years later, as in the Bill Cosby case.
"Strong" or not, no woman deserves harassment. Props to Ivanka, who finally spoke up in an interview with Fox News, saying that sexual harassment is "inexcusable in any setting," and it needs to be "reported and dealt with on a company level."
The fact is, when women are sexually harassed, many of them will take Donald Trump's advice. They'll move on because they're uncomfortable in their work environment, they don't feel like fighting, or they don't think anyone will believe them. But advising women to do this only perpetuates the problem. It reinforces all of the self-doubt that already runs through a woman's mind when she's grappling with her experience.
Rather than placate the issue, we have to work toward fostering respect between the sexes at work, on the streets, at home—everywhere. As Verily editor in chief Kara Eschbach wrote on the subject of workplace sexism, ". . . we want to be able to work with men. This shouldn't require that women become men, or that we embrace base humor at our expense, or that we have to be shameless flirts to get ahead." Instead, we have to "combat sexual harassment one person and one comment at a time."
Photo Credit: CNN