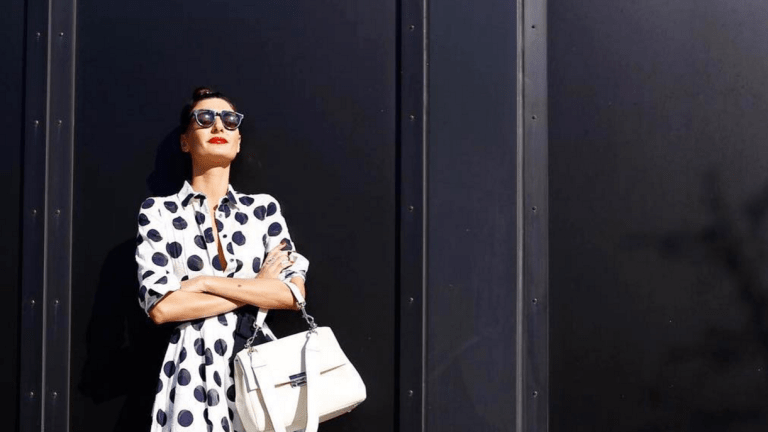 3 Classy Outfit Ideas from Instagram You're Going to Want to Copy ASAP
Stuck in a style rut? Follow these beautiful Instagrammers for some fresh inspiration.
Social media has certainly revolutionized the fashion industry. Long gone are the days when a woman's holy grail of fashion inspiration was limited to the pages of this month's glossy. But just trying to scan through Instagram is a bit of a nightmare of its own—if we see one more off-the-shoulder flowing blouse or pair of Adidas sneakers, we just might scream.
Amidst a sea of style blogger lookalikes, we've got our eye on a few that stand out from the rest. Here are three of our favorite unique Instagram looks of the week that we are copying ASAP.
Corporate Catwalk //
You can't beat the LBD. It's sleek, sophisticated, and sexy because of its classiness. We love how Olivia updates this timeless piece by incorporating an academic flair. Ever so subtly, her oversize glasses create the ultimate feminine nerd ensemble. Somehow it just works, and we want the look right now!
Peony Lim //
The Breton striped shirt has certainly been Verily's top pick of the summer. But Peony shows us how to really rock this look. We love her unconventional mixing of casual and fancy pieces while accomplishing a relaxed look overall.
Giovanna Engelbert //
The outgoing Italian fashion editor, stylist, and creative director (for various publications) never ceases to offer her followers counter-trendy outfits. With bright colors, voluminous silhouettes, and fearless patterns, Giovanna is our new style queen. As this polka-dot and stripes look reminds us, it's always on-trend to have fun with fashion.