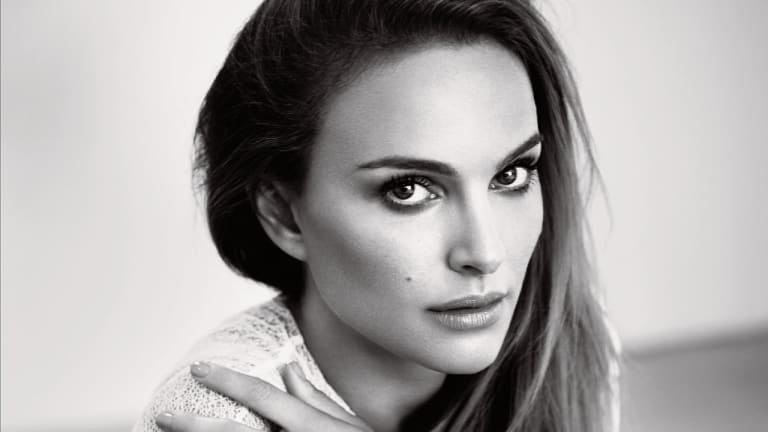 Working Mom Natalie Portman Got Our Attention This Week
Juggling multiple roles apparently comes naturally to this actor.
Actress Natalie Portman will soon be back on the silver screen with her latest film venture, A Tale of Love and Darkness. The recently released trailer for the film features Portman as the leading lady, writer, and director—talk about a triple threat. The film was first screened during the Cannes Film Festival in 2015 but won't be coming to U.S. box offices until August 19.
The story of Portman's character, Fania, takes place in the 1940s during the early years of the Israeli State. This film's mother–son relationship is based on the memoir by Amos Oz published in 2002 that recounts the story of the author's childhood in Jerusalem. It's a story about a country falling apart and the relationship between a mother and son affected by mental illness.
But aside from the film's intrigue in and of itself, Portman's role in it has been cause for both celebration and a few questions.
Last week, The New York Times Style Magazine published a uniquely styled profile of Portman as a part of the publicity for her new film, which appeared in the form of a series of emails exchanged between herself and novelist Jonathan Safran Foer. The emails were interesting, and they ran alongside some leggy pictures of Portman, causing a whirring of speculation about her relationship with Foer.
And honestly, it's too bad that the buzz around Portman is over speculation of an inappropriate friendship. Because Portman's latest role has me thinking much more about how impressive it is to see a woman wearing many hats—not the least of which is being a mother.
For the movie, Portman was encouraged by the author Amos Oz, himself, to make the story her own when she wrote the movie script. As a result, Portman's film will definitely be distinct from the book. However, similar to the book, the film is in Hebrew, which Portman speaks fluently, with English subtitles.
A Tale of Love and Darkness is certainly a gutsy choice for the actress's directorial debut, but, the Oscar-winning actress says she feels a very strong connection to the story. Not only is Portman Jewish, but she was also born in Jerusalem and lived in Israel until the age of 3—which may be why she chose to play so many roles in its production.
Portman is also mother to 3-year-old son Aleph Portman-Millepied, a role she says has helped her in her film making. As she wrote in her now infamously published email exchange with Foer:
"I think being a mother made me realize how maternal the role of director is. It made me much calmer under stress, because there's that weird parent thing you develop, that when things get really bad, your voice gets calm and your blood pressure slows, and you can make everything okay again. And things get bad and stressful easily on films."
Her reflections remind me of that roundtable not long ago when Hollywood actresses like Kate Winslet and Cate Blanchett commented on how motherhood made them better actresses. It's awesome to hear these women and others commenting about how motherhood empowers them.
With this upcoming film, the actress best known for her Oscar-winning performance in Black Swan appears to be showing the world that her wingspan reaches far beyond just acting.
Photo Credit: Elle UK