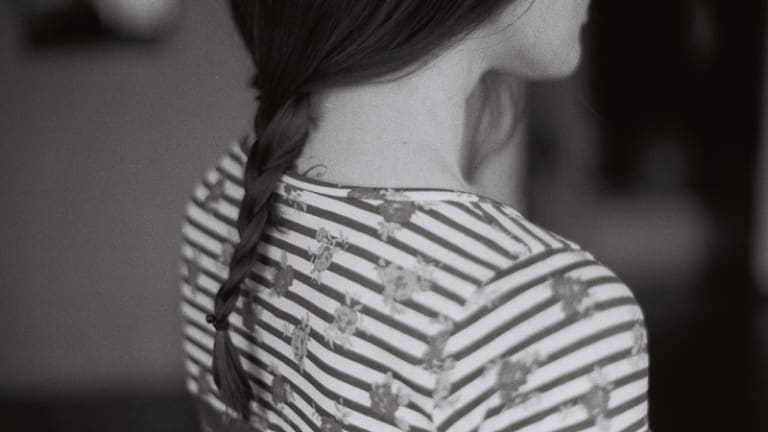 5 Truths About Porn That Often Get Overlooked
Porn affects us all, so we need to be educated.
Porn. It's easily one of the most influential phenomenons in our culture today, for one of the least talked about. It's a $97 billion global industry—even though nine out of ten users who access porn online are only looking at unpaid material. Many experience their first exposure between the ages of 12 and 14, serving as their first exposure to sex.
There have been nearly 3.5 billion searches for porn since the beginning of 2015. But no one talks about that. What makes news, instead, is the rare week in which something else is Googled more than porn; last week it was the gaming app Pokemon Go. Go figure.
While porn grows in influence, there remain many misconceptions about the pros and cons of consuming it. Verily has published a number of pieces on porn over the years—whether as reports, commentary, or personal reflections; so as our country debates whether it's a social ill or not, we thought now is as good a time as any to debunk some of the many misconceptions about porn. Here are just a few hard truths about the mysterious industry so many love and hate.
01. Porn contributes to perceptions of women as less than men.
It's no newsflash that pornography is filled with objectifying imagery of women. But what research is increasingly finding is that consuming objectifying content of women has a significant detrimental impact on how men view women and how women view themselves. We also know that about 90 percent of imagery in porn portrays aggression against women, which is disturbing considering the fantasy of porn often portrays this as enjoyable for women.
Given this context, it may not be surprising that research also shows that after exposure to porn, people are desensitized to sexual violence in real life. In one study, participants who recently watched porn were less likely than those who hadn't to, upon hearing a description of a rape, call it a rape. In the world of porn, in which producers are constantly pushing the envelope to include more extreme content and coercive imagery, it's safe to say that it's having a negative effect.
02. Porn can be addictive—for both men and women.
Part of why the pornographic imagery online continues to get more and more extreme in intensity is because after repeated exposure, the human brain needs more shocking content to reach the same physiological effect. Put in technical terms, after experiencing unnaturally frequent dopamine rushes through repeated porn exposure (i.e. higher levels than daily life usually provides), the brain responds by shutting down some dopamine receptors. This is when the same content that used to create great arousal no longer cuts it. To reach the same levels of arousal and reach that dopamine fix, the content needs to be intensified. This is not a moral statement, as some think, to stigmatize porn use alongside ills of society like drugs and other addictions. It's neuroscience.
"Is porn addiction real?" is a question Verily has answered in the past, looking at both the neuroscience and the fallout many porn users experience in their personal lives and relationships. While more men than women say they watch porn, and while it may represent itself in different ways for the sexes, porn addictions can affect both men and women.
03. Porn hurts lasting relationships.
Another common misconception about porn is the thinking that it's harmless or even good for relationships. In reality, porn hurts relationships in myriad ways, from making spouses feel inadequate, crushing intimacy (a lesson insightfully told in the film Don Jon), and making it hard for spouses to become aroused by each other without the help of the latest porn scripts. As a result, it's not too surprising that research reveals porn is one of the top reasons for divorce today.
It's hard to imagine a healthy relationship with an addiction like alcoholism playing a major role in one partner's life, but porn and sex addictions bring with them unique wounds for couples and families. Due to the sexual nature of the addiction, many spouses feel personally betrayed by the addict's infidelity and find it hard to rebuild trust.
04. The porn industry itself is rife with abuses.
One only need to watch the 2015 documentary Hot Girls Wanted to see how frequently young women are lured into the porn industry under deceptive pretenses, only to be abused and exploited once they're in it. It's not unlike the story of Miriam Weeks, the Duke University student also known by the porn name Belle Knox, whose first experience in porn involved being physically assaulted on set—a painful experience she didn't expect but didn't know how to get out of once she was in it.
These bait-and-switch methods rang sadly familiar to me from my past work studying the topic of sex-trafficking. In 2012 I was privileged to spend a year studying and reporting on the connections between pornography and human trafficking as a part of a journalism fellowship. During that time, I spoke with several women who had escaped sex trafficking and lived to tell about it. One such woman was Jessica Richardson, an Oregon native whose pimp coerced her not only into prostitution but pornography before she managed to reclaim her life. Little did the consumers of her porn know, they were looking at a woman who was in psychological captivity of a predatory abuser.
As another sex-trafficking survivor Brenda Myers-Powell shared with Verily not long ago, we need to "stop supporting the ideals of strip clubs and pornography as being acceptable in our culture because it's inseparable from sex trafficking. I say this from personal experience."
05. Not all men look at porn.
Let's end with some good news, shall we? Perhaps the most common misconception with porn is that "all men look at porn." This is not true—not only for common sense reasons but also because there is lots of evidence of men choosing not to look at porn. While it's impossible to quantify the number of men who don't do something, we can tell from Reddit communities like NoFap that thousands of men verbally commit to stop watching porn. Networks like Sex Addicts Anonymous shows that many are employing the twelve-step program to fight it, and the sprouting practices of therapists and facilities specialized in porn addiction prove that many are seeking psychological help to break the habit. Every once in a while, we also hear a celebrity males like Terry Crews and Russell Brand speak up about how they've found porn to be a sinister force in their life which they now choose to reject.
Once we see the misconceptions about porn for what they are, it's hard not to admit: This cultural thinking that porn is harmless is just like the content itself—closer to fantasy than reality.
Photo Credit: Evgenia Kohan