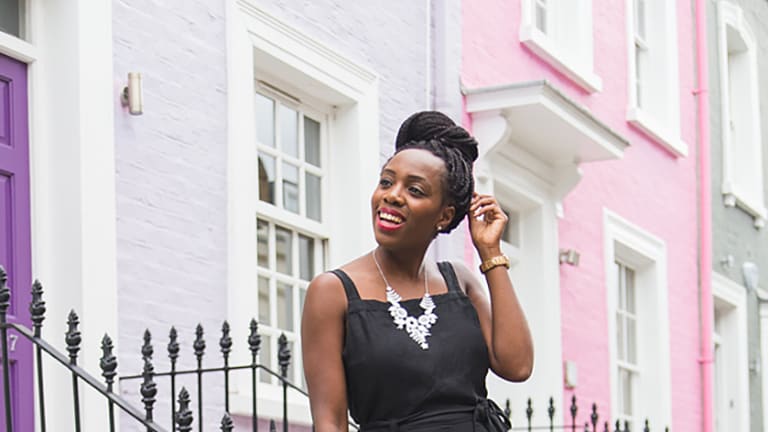 3 Stylish Ways to Wear a Classic Jumpsuit
This modern wardrobe staple is the height of elegance and versatility.
While it may have started out as a seventies throwback, the jumpsuit is quickly becoming a wardrobe classic. Offering all the elegance and versatility of an LBD, we're convinced that this casual-meets-dressy piece can tackle any occasion. Not so sure? Well, take a look below at how some of our favorite style bloggers are reinventing the jumpsuit and how with just one jumper, you can create three totally unique outfits.
Casually Glamorous //
We are major fans of Kristabel Plummer's exuberant personality and the way it shines through her spunky styling. Capturing the very juxtaposition of the laid-back yet fancy jumpsuit, Kristabel wears both dressy and casual accessories. Her punchy red shoes balance out the extravagance of her bejeweled statement necklace, while her sunglasses keep the overall look effortlessly cool.
Upscale Sophistication //
It's Friday night, and your friends are texting you nonstop about going out for cocktails. After a long day at work, the last thing you want to do is brainstorm what to wear. So what do you reach for? Your sleek black jumpsuit, of course! Thank goodness this comfy one-piece outfit can be easily dressed up with the right accessories. Tanesha Awasthi gives us the rundown with her upscale jumpsuit look, proving that simply chic accessories make a world of difference. Throw on your strappy heels, flashiest statement earrings, matching bangles, and your go-to special-occasion clutch. Looks like you're ready for anything!
Playfully Bold //
If you're looking to dress down your jumpsuit, take a cue from Blair Eadie, who manages to effortlessly incorporate a floppy sun hat into her ensemble. To copy her look, get inspired by the spirit of summer with bold shoes and accessories. Try sandals in fun textures, bracelets in bright colors, and clutches in quirky prints—this look is all about experimenting with unconventional accessories.
Feature Image: I Want You To Know / Kristabel Plummer