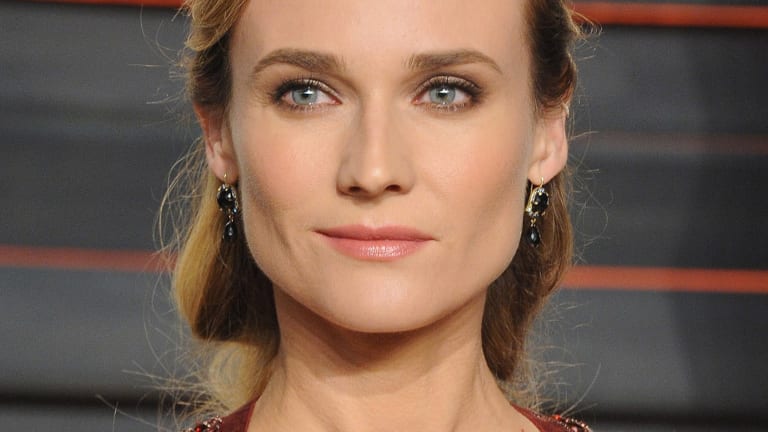 Diane Kruger Was Criticized for Her Stance on the Gender Pay Gap, But There's Good News, Too
This could be the generation that changes everything.
These days, it seems, there's not a woman around who doesn't have a story to share about gender discrimination in the workplace. Model and actress Diane Kruger is the most recent example to make headlines. She told Town and Country Magazine, "I have yet to be paid the same amount as a male costar." She added, "Absolutely I've been labeled a bitch, or difficult to work with, when I've spoken up about something. Or it's, 'She doesn't really know what she's talking about.'"
This may seem like old news; Kruger is only the latest rich and famous woman in a seemingly endless string of celebrities to comment on the issue, after all. The past couple years have brought examples like Patricia Arquette using her Oscar win to shine a spotlight on the gender pay gap, and hacked Sony emails revealing the fact that Jennifer Lawrence earned almost half of what all of her male costars received for their roles in American Hustle. Amy Adams, Gwyneth Paltrow, Emma Watson, and Meryl Streep have also added their voices to the campaign for equal pay.
On one level, it's hard to relate to these women; they're all earning millions of dollars at the end of the day. As Lawrence said herself, she was wary to fight for a few extra million dollars when she already had more than enough. But what she said next is significant, too: "I didn't want to seem 'difficult' or 'spoiled.' At the time, that seemed like a fine idea, until I saw the payroll on the Internet and realized every man I was working with definitely didn't worry about being 'difficult' or 'spoiled.'"
Sure, maybe celebrities don't need the extra money, but then again if even these powerful, successful women can't make an equal salary for equal work, what hope do the rest of us have? Seeing women like Lawrence and Kruger talk about the issue and fight back against being labeled "difficult" can inspire the rest of us to stand up for ourselves, too.
As it turns out, that's exactly what millennial women are doing. Fast Company recently reported that "millennial women are so outpacing men in higher education that it's inevitable they will become their generation's top earners." They go on to back up this claim with hard facts: "Between 1980 and 2012, wages for men age 25 to 34 fell 20 percent, while those for women rose 13 percent. At this rate, young women's wages will overtake men's by 2020."
They also point out that, according to data from a 2013 Pew Research report, "today's young women 'are the first in modern history' to start their work lives at near parity with men."
As the big earners show, equality hasn't been achieved yet. But the overall picture is perhaps not as bleak as we think. In a joint effort between those using their famous platform to spread awareness and those showing up to their 9-to-6 job day in and day out, the wage gap is narrowing; we are making progress. And that's something we can celebrate.
Photo Credit: Getty