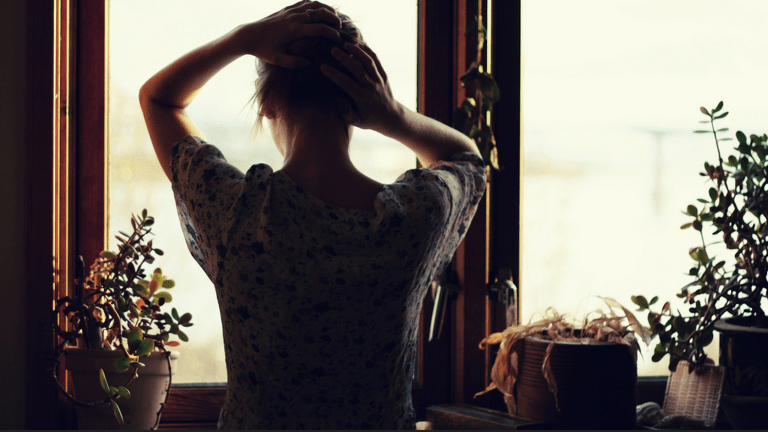 5 Ways to Embrace the Dreaded 'Heat Dome' Happening This Weekend
Don't let the heat go to your head!
This weekend a "heat dome" is going to have more than half of the country sparing no expense in order to be poolside, beachside, AC-side—anything to escape the heat.
The National Weather Service has said this could be one of the worst heat waves in decades, with indices reaching well into the three digits in many places. While it will no doubt spawn a few humorous hashtags (#BringBackPolarVortex, anyone?), safety is no joke in this kind of weather. OSHA has an app that will let you not only calculate just how sweltering it is outside but also access precautionary tips. And The Weather Channel says the main things to keep in mind are pretty simple: stay in the shade or indoors, drink lots of water, try to avoid alcohol, and limit strenuous activities.
Bearing this in mind, let's not waste a good summer weekend (even if it is brutally hot). Here are 5 ways to ride out the heatwave.
01. Hydrate Creatively 
We have been mandated to drink lots of water this weekend, but who says we can't have a little fun with it? Make your tap a little more exciting by adding watermelon, berries, citrus, mint—whatever you crave. You can sip and Instagram your creative H2O elixirs all weekend. Check out our hot-weather cold drink favorites right here.
02. Finally—An Excuse To Stay In and Read
It often takes a rainy Sunday for us to allow ourselves a lazy day, but a heat dome sounds like reason enough. Now is the time to pick up one of these page-turning summer reads, so that come Saturday, you'll be prepared to perch by the nearest AC source and get lost in a tale of the less-scorching variety. Where'd You Go Bernadette is a couple years old now, but if you haven't been introduced to this hilariously quirky novel, now is the time and the heat dome is the place. Antarctica plays a major part in the story, so it'll take your mind off the sweat beads dribbling down your neck.
03. Give Your Body The Refresh It's Been Wanting
Maybe 100+-degree temps sound anything but refreshing, but hear us out. The heat is likely to have you changing your behavior some, so why not make these choices intentional rather than reactive? If you heed professional advice, you'll already be avoiding alcohol this weekend. Maybe take this as an opportunity to experiment with clean eating as well. Planning a weekend full of light, healthy foods is a recipe for feeling good in weather. As Suzanne Hollander wrote for Verily, "Try to avoid processed foods, caffeine, alcohol, or animal fat (from meat, butter, or dairy)." 
We also can't imagine you'll be attempting any makeup during the meltdown, so you could extend your diet cleanse to the skincare department. All that water you're drinking will help immensely, but this 10-step at-home facial inspired by Mario Badescu's European Facial at his NYC salon is the perfect complement to your heat-induced makeup ban. 
04. Change Up Your Workout
Maybe you've been running outside all summer as your go-to fitness routine, but now is not the time. Just getting the mail will you have sweating; running three miles on steamy asphalt is out of the question. Stay safe by keeping your workout low-key and indoors. And if the heat has you justifying an air-conditioned Netflix binge, these easy exercises can be done while you watch TV. 
05. Simplify Your Styling Routine
If you do have social engagements this weekend (our sympathies to anyone headed to outdoor nuptials), you'll want to rethink your primping. We can't imagine even the most dedicated among us choosing to blow hot hair on themselves, so here's how to master the air dry without sacrificing luscious locks. Did you know paper towels can help your hair dry faster? 
This is also a great chance to try a new updo. Even if you're a hair-down type of woman, it is possible to let your neck breathe with a sleek hair-up situation. These 10 tutorials feature easy styles that allow you to forget about your hair and get back to focusing on fanning yourself. 
A heat wave of this magnitude is serious. So be safe, and enjoy while you're at it. Now, please excuse us while we kick back with our lemon and thyme iced green teas and delve into our latest library finds.
Photo Credit: Nikoline L. Rasmussen