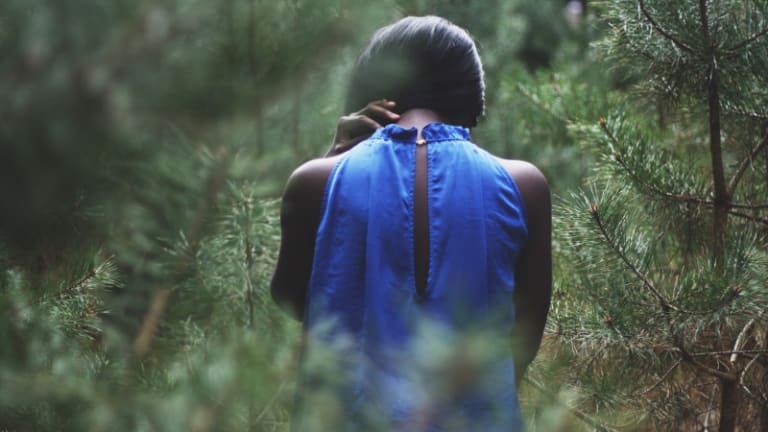 Women Are Twice as Likely as Men to Experience This Mental Health Issue
There's no need to suffer in silence.
A Cambridge-led review of existing scientific literature has found that women are twice as likely as men to experience anxiety disorders, with exceptionally high numbers of North Americans, pregnant, and postpartum women suffering. The recently published report examined more than 1,200 previously published reviews in an attempt to synthesize the various studies and gain a clearer understanding of the global scope of anxiety disorders—a mental health issue that happens to be a $42.3 million business in the United States alone.
While the proportion of people affected between 1990 and 2010 didn't change much, the number of people receiving Social Security Disability Insurance for mental health disorders approximately doubled, perhaps signaling increased willingness to seek treatment and greater awareness about available treatment options. A 2014 study found that when it comes to seeking treatment for mental health issues, including anxiety and depression, women are 10 percent more likely than men to take action, and typically do so six months earlier than men. Part of this motivation may stem from the fact that women are, unfortunately, much more familiar with the symptoms of anxiety and depression.
"The highest proportion of people with anxiety is in North America, where almost eight out of every one hundred people are affected," reports the Cambridge review. "Women are almost twice as likely to be affected as men, and young individuals—both male and female—under 35 years of age are disproportionately affected."
This period of young adulthood can be rife with self-discovery and complicated, evolving relationships, especially for women. One such example can be found in Gwyneth Paltrow's struggle with depression at age 33, following the birth of son, Moses. Her grief over losing her father was still deep and painful, and the birth of her son seemed to open her wound further. "I think it was the fear of loving a little boy as much as I loved my dad and more," she told Good Housekeeping. "I couldn't access my heart. I couldn't access my emotions. I couldn't connect. It was terrible."
Kristen Bell also spoke out earlier this month about struggling with depression during college and the following years, saying, "I felt plagued with a negative attitude and a sense that I was permanently in the shade. I'm normally such a bubbly, positive person, and all of a sudden I stopped feeling like myself." 
Although the Cambridge researchers do not include any causation information in their review, the Anxiety and Depression Association of America offers some insight as to why gender appears to play such a significant role in a person's risk for anxiety. According to the ADAA website:
"Differences in brain chemistry may account for at least part of these differences. The brain system involved in the fight-or-flight response is activated more readily in women and stays activated longer than men, partly as a result of the action of estrogen and progesterone.
The neurotransmitter serotonin may also play a role in responsiveness to stress and anxiety. Some evidence suggests that the female brain does not process serotonin as quickly as the male brain. Recent research has found that women are more sensitive to low levels of corticotropin-releasing factor, a hormone that organizes stress responses in mammals, making them twice as vulnerable as men to stress-related disorders."
Speaking of hormones, the hormonal roller coaster of pregnancy and postpartum recovery also appears to be a risk factor. "Obsessive compulsive disorder—which is an anxiety disorder characterized by obsessions and compulsions—was found to be a problem in pregnant women and in the period immediately after birth," according to the Cambridge review. "In the general population, only one in a hundred people are affected by OCD, but the proportion with the disorder was double in pregnant women and slightly higher in postpartum women."
A 2009 study in The Journal of Reproductive Medicine found that 11 percent of new mothers screened positive for OCD, but that within six months about half of the OCD sufferers were no longer experiencing symptoms. Fear of injuring the baby and concerns surrounding hygiene and germs were at the root of many of the women's compulsions. Brooke Shields' 2006 memoir about her struggle with postpartum depression, Down Came The Rain, detailed the actress' struggle with similar concerns following the birth of her first child and put a familiar face on a highly stigmatized mental health issue. More recently, Hayden Panettiere, Kendra Wilkinson, and Vanessa Lachey have all spoken out about their own struggles with various forms of PPD, hopefully working to reduce the stigma that prevents many women from seeking help.
Young women today face more pressure than perhaps any generation in history. From the never-ending pressure to look good, increasing public data about seemingly insurmountable wage gap woes, the timeless concern of finding the perfect mate and determining if and when children fit into the picture (and how that might affect one's career), and the myriad ideals that many women feel obligated to comply with to succeed in life, there are certainly no shortage of causes for worry. For women who suffer from a form of Generalized Anxiety Disorder, these worries can turn into debilitating obstacles that require professional help.
If you're a young-ish woman living in North America, you face some of the highest predispositions for anxiety. It's OK to ask for help. What isn't OK is suffering in silence. If you or someone you care about is suffering, help is available.    
Photo Credit: Regina Leah