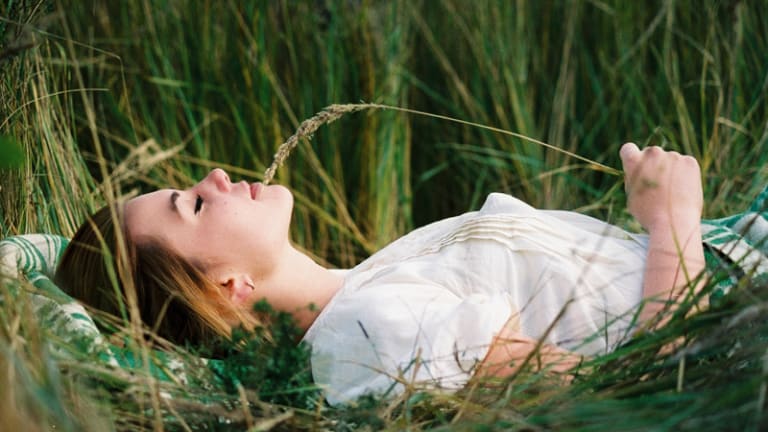 The Best Thing I Ever Did for My Single Self
This is how I discovered that marriage doesn't complete you.
Last year, mid lunchtime shopping spree, I asked my mentor a typical question. "What advice would you give a young woman who just moved to D.C.?"
After a moment of thought, she gave me three pearls of wisdom. Number one, D.C. is a hard city to live in because people come and go. There may be times when you find yourself surrounded by friends and then other times you find yourself alone. Number two, D.C. is a small town, so don't do anything to burn bridges because everyone talks.
But number three—number three was the bombshell that would later change my life.
Number three, she said, D.C. is a hard place to date for someone who doesn't want to just "hook up." She told me about her own dating experiences, which brought her to tears. I reassured her that she would find her husband one day, but then she wiped her tears and said the words I never expected any woman to say, "You don't know that."
I wanted to be persistent and say, "You will." The truth was, I didn't know. I didn't know if she would ever find a husband. As I headed home that day, I thought about that statement for a while.
The truth is, I don't know if my mentor is going to get married, and an even harder truth to swallow is that I don't even know if I am going to get married. With this realization, I confronted a scenario I couldn't control or prepare for. Whether due to a dearth of marriageable men or the fact that there are more men in our age group who are just not interested in marriage, or both, I believe a life of singleness is a reality that many young women, like me, face.
While it may not be what you want to hear—heck, I didn't want to hear it!—I do believe there is a positive side to this harsh truth.
I know that when I was growing up, I felt like the messages aimed at women implied that marriage is the ultimate goal—that it completes us. No matter how many degrees you have or how many businesses you own, no matter how independent or self-sufficient you are, it can feel like being unmarried is a scarlet A that no one seems immune to. It can feel as though being married is the ultimate stamp of approval for being successful in life.
After joining a single ladies small group at my church and thinking more about my purpose in life, the reality of marriage became easier to accept. It has become a more hopeful prospect, too.
The group is led by an unmarried woman in her fifties, and the other women range in age from their twenties to thirties. When I first heard of the group, I immediately thought it was a place that would teach us how to prepare for our husbands, but that wasn't the case.
The small group started with a simple premise: to acknowledge and internalize the fact that we may not get married and discuss how to live a fulfilling life regardless of our marital status.
In the very first session we were offered a powerful piece of advice: Accept singleness as a gift.
Never in my life had I ever heard this statement, but I immediately realized that this was something I needed to do in order to truly be happy. I had to embark on a journey of satisfaction with myself and the relationships that I have been blessed with (including my relationship with myself) rather than dwell on that one elusive connection.
After that first session, I realized that I not only need to put to rest the idea that all women have to be married, but that I also need to encourage women like me to be content and active during our single years—however long that might be.
As it happens, living a single life happily can be just as fulfilling as a married one. Instead of one accountability partner, in my group I have several friends and family members who are with me every step of the way. Inevitably, a feeling of loneliness occurs, and those are the times I turn to my group and spiritual life for solace. I often call a friend and share my struggles; sure, it's not really the same as maybe a husband would be, but it's a reminder that as a single person I'm not alone.
Regardless of my marital status, the world still has to live with me, and I still have to live with myself, so why not make it my best self?
Yes, marriage is a beautiful thing, and to those who are married or are about to embark on that wonderful journey, I wish you much love, happiness, and bliss. Cherish your spouse because not all of us will be granted that wonderful and unique opportunity. For some of us, there will be another way of life: to be single. And there's nothing wrong with that!
I think it's time that we all accompany our single friends along their unique and unknown journey. Our world needs more singles groups that talk about making a fulfilling life outside of being married. Those of us who are destined for the single life need to feel that we are not alone and that we're not failures. Single men and women can have a well-rounded sense of family and belonging if we create communities that interweave not only the young and old but also married and single people. We can find a space for ourselves in our married friends' family lives—within their homes and around their family dinner tables, and our contribution will enrich the family dynamic.
And to all the single ladies out there like myself, I say we should embrace the love that married people have. Attend dinners, go to conferences, and seek mentorship from married couples. One of my mentors opened up her home to me, and I got to know not only her but also her husband and children. I have brunch with another mentor and her husband at least once every other month, and I still love talking about marriage because, well, I may very well get married. But even if marriage isn't in your future or mine, life is about relationships of all kinds.
The best thing I ever did for myself was to put to rest the idea that my life has to be about finding my soul mate and getting married. Marriage may not be the best option for some of us. Each of us has our own narrative, and it's time we all got comfortable with that.
I may never meet my Prince Charming, but that doesn't mean I need to be asleep while waiting. And that doesn't mean I won't have a happily ever after, either.
Photo Credit: Evgenia Kohan