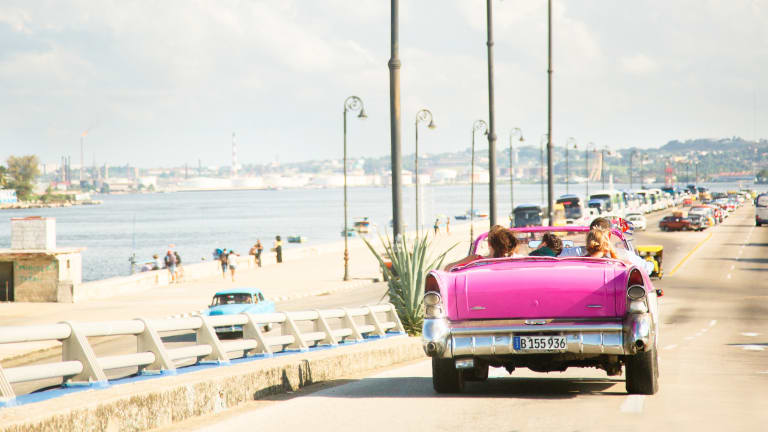 Looking For the Soundtrack to Your Summer? Here It Is!
Ring in summertime with our pick of the best songs for the season.
When summer rolls around, I want to be doing one of three things: camping, road tripping, or hanging out on the "beach" of our local lake. Whatever I'm doing, I want my friends with me, creating warm summer memories set to the perfect summer soundtrack. Put in your vacation day requests, grab your gang, and get ready to update your music devices. Pulling from a variety of new and old music, here are some albums you will want to queue up for those smoldering hot weekend getaways.
Anderson East — Delilah
Picture this: it's a warm summer night, you just spent all day swimming, and you and your sweetheart are sitting by the campfire roasting hot dogs—do you have the image in your head? The only thing that would make this moment more perfect is a dance by the campfire to music sung in a smooth bluesy voice. Anderson East is your man. Truth be told, the only reason I own this album is because it was free on Google Play, and I thought the album cover looked cool. I never expected I'd love this album as much as I do. For a memorable, casual summer eve, this is your go-to.
Phoenix — Wolfgang Amadeus Phoenix
The tank is full, gas station snacks have been bought, and the Polaroid is loaded with a fresh pack of film (better make the shots count, that stuff isn't cheap). What's missing here? Oh, Wolfgang Amadeus Phoenix, the 2009 album by French indie-pop band Phoenix. Open the sun roof and crank that volume because this is the perfect album to get you and your friends in the mood for some highway time. Please be careful driving while listening; you may find it quite difficult to remain still while enjoying these songs. If everyone in your car isn't singing at the top of their lungs, you aren't doing this right.
The 1975 — The 1975
The 1975's chill-to-rock ratio is always on point. No matter what kind of summer bash you plan on throwing, it would be a travesty to not have this album on your playlist. I'm going to go out on a limb here: if John Hughes were still alive (God rest his soul) and making movies about misfit teenagers, I think The 1975 would definitely make the soundtracks. This is the album you should be listening to driving around town with the windows down. Seriously though, these songs make me want to pull a John Bender fist bump to the sky.
Tegan and Sara – Love You to Death
I'm noticing a trend with music here lately: Quite a bit of it seems reminiscent of the 80s. This can really be said for Tegan and Sara's new album, Love You to Death. The once indie rock-sounding sisters really flipped a switch with this fun collection of jams. Listening to it may make you want to pull out your shoulder pads and buy some Aqua Net hairspray. I am physically unable to sit still when this album is playing. Even the slower songs make me want to move.
The Ataris – So Long, Astoria
Try to reach down into your young punk soul for a second. This is the album that you might hear at a party—and it will be the best party you've ever been to. Nothing particularly special may happen there. It may just be all about the atmosphere and the company. Regardless, I imagine this is the kind of album that would be playing in the background when memories are being made. The songs will not only stick with you, but even hearing just one will take you back to falling in love with the memories it represents. For me, this is how I define the perfect album. Thirteen years after its release, it still remains one of my top-10 favorite summer party albums. It's worth every penny and minute spent digging it out of the bargain bin.
Purity Ring — Another Eternity
For those moments when you aren't necessarily in party mode, this Canadian electronic duo is the perfect summer chill music. Another Eternity is a multi-use summer album. If you've been at the lake all day and all you want is to sit on the beach and watch the sun go down, this is a good album. It can also get your backyard barbecue started. Laying out by the pool? This will have you feeling those summer vibes all day long. It's a relaxing, mellow album that has just enough beat to dance to. It's a never-fail summer sound. 
Now get out there, and make your playlist for a fun and musical summer!
Photo Credit: Matthew Williams