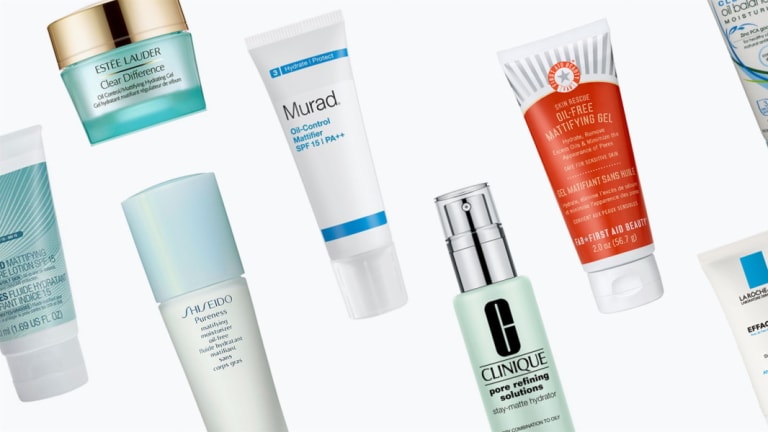 8 Mattifying Moisturizers That Prevent Oily Summer Skin
Want to hydrate your skin and reduce oiliness, too? These products have got you covered.
We don't know about you, but as the days get hotter, we've noticed a change in our normal complexion. Namely, oiliness. For the many women who struggle with excess oil production during the summer, facing the humid weather means a lot of smudged makeup, running foundation, and constantly feeling like you need to blot your face. If this describes you, don't worry! There is an easy way to combat the oiliness.
After cleansing in the morning, simply replace your regular moisturizers with a mattifying moisturizer. 
We've rounded up some of the most highly reviewed mattifying moisturizers that will hydrate your skin while absorbing any excess oil, leaving your sun-kissed skin oil free for the summer!