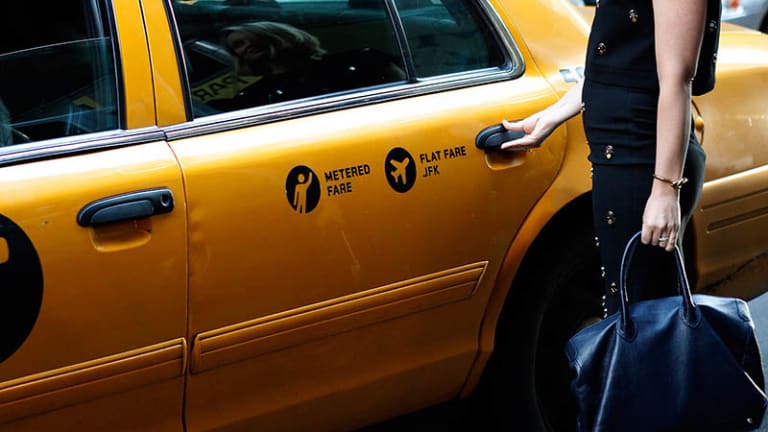 The One Packing Hack You Need to Know For a Better Vacation
Science shows this mentality can help you enjoy your trip more and even improve your health.
With 10 minutes to go, I frantically raced around my room throwing clothes, shoes, toiletries, and books into my two suitcases and duffel bag. My parents and siblings were piling into the minivan and yelling at me to hurry up. 
As usual, I was the last one ready to leave for our family's summer vacation. In my rush, my thoughts were scattered: Why didn't I finish packing last night? Will I want to wear this maxi dress or that sundress? I'll just bring them both. Where's my bathing suit? Ugh—packing is the worst.
Needless to say, this flurry resulted in bags bursting with unnecessary things I had to drag behind me along sidewalks, up and down ramps and stairs, and in and out of the trunk. I had more than I needed when we arrived, but was this excess actually helping me make the most of my vacation? Planning ahead would have prevented the last-minute chaos. But planning ahead and packing less would have been even better. Not only because I would have avoided a frantic departure, but also because it would have allowed me to enjoy the travel experience and my destination more.
I came to this unexpected—and reluctant—realization during a trip to Washington, D.C., from Boston over a long weekend. With a quick turnaround to relocate for work, I had booked several showings for three back-to-back days of apartment hunting. I knew I would be walking around the city carrying whatever I brought with me, so I ruled out a suitcase and heavy bags. Reminding myself that this was a practical trip, I brought just one over-the-shoulder bag that included my laptop, one alternative top, snacks, toiletries, and the necessary underthings. Yes, this meant I would be wearing the same pants, shoes, and coat for all three days—a cringe-worthy prospect for my style-conscious self. But I had no choice.
What I found surprised me. Minimal packing was freeing!
Throughout the weekend, I wasn't physically or mentally weighed down by stuff. I didn't waste time or mental energy on what I brought along. Instead, I was able to truly enjoy the experience and focus on the mission of my trip—to find a new home—which is what really mattered.
Contrast that with my family vacation experience. When I arrived, I found myself fretting over what I brought along. Wherever we went—beach, trail, town, or concert—I evaluated whether I was wearing or bringing the right thing, often questioning my choices. I brought way more than I needed, just in case. But I had no idea that my excessive packing was actually distracting me from living in the moment.  
A mental wellbeing study conducted by Harvard University psychologists Matthew A. Killingsworth and Daniel T. Gilbert found that people spend 46.9 percent of their time thinking about something besides what they are doing in that moment. That's no way to live! Killingsworth and Gilbert write, "A wandering mind is an unhappy mind. The ability to think about what is not happening is a cognitive achievement that comes at an emotional cost." Getting rid of the distraction of extra things allowed me to focus my attention and emotions on the experience instead.
In Washington, D.C., my wardrobe worries quickly left my mind as I explored my soon-to-be home city. Hopping in and out of Uber rides, wandering around downtown D.C., scouring Google maps for my next apartment showing, and hunting for outlets to charge my phone, I was able to be present and live my brief adventure to its fullest. 
The lesson I learned that weekend was not just to pack lightly. The mindfulness that resulted from traveling light was what actually transformed my trip. A 2015 scientific study conducted by Nobel Prize-winning researcher Elizabeth Blackburn uncovered that attentiveness and mindfulness lead to less stress and a healthier life—and also cause our DNA to age more slowly. Common experience tells us that mindfulness is good for us, too. As Dr. Craig Hassed, an expert in mind-body medicine, puts it, when we put away distractions and are truly present, "we feel connected to ourselves and the world around us . . . we experience beauty, discover things about ourselves, and learn life's most important lessons."
I'm not suggesting that a mere change in your packing habits will completely transform your travels and life. Many things contribute to mindful traveling and living. But minimizing materialistic thinking and our attachment to things is a big part of it. Your next summer getaway is a great place to start. When you see the impact of minimal and mindful traveling, it may—intentionally or subconsciously—filter into the rest of your life.
Photo Credit: Belathee Photography