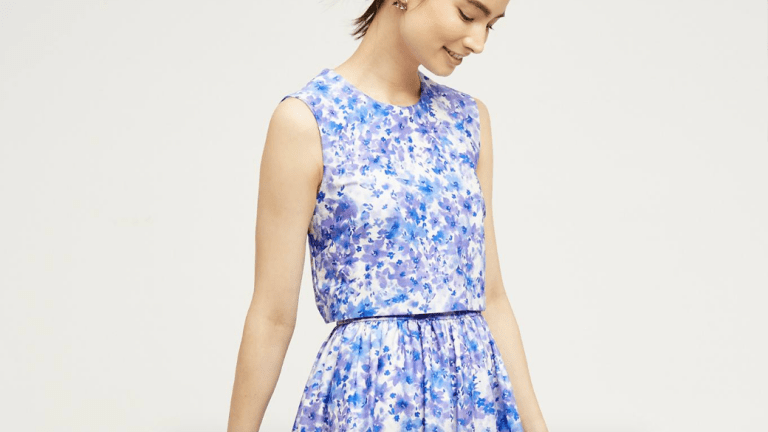 The Perfect Floral Dresses for Every Occasion
There's a reason why this versatile classic is our go-to feminine look of the season.
We will be the first to admit that we aren't afraid of letting our feminine side show—especially when it comes to floral dresses. Pastel watercolor florals, boldly illustrated florals, intricately embroidered florals—we love them all.
Needless to say, we are so ready to rock our favorite warm-weather print all summer long, no matter what the occasion.
Tea Time Garden Party //
Time to be inspired by your inner Kate Middleton. These ladylike A-line dresses are all about femininity and flattering your figure. The universally flattering cinched waist and knee-length skirt make these dresses appropriate for any semi-formal outing, especially ones involving tea and crumpets.
Bohemian Picnic //
Who could resist wearing a comfortable, flowing floral dress during a warm and breezy day out in the park? Certainly not us. There is no better time to wear a bohemian maxi dress than for a picnic underneath a shady tree.
Rooftop Cocktails //
Who said cocktail dresses had to be black? These sleek numbers are all about bold floral prints that make just as much of a statement. In a more form-fitting silhouette, a fun floral pattern is instantly dressed up, making it appropriate for any classy cocktail event—especially one that overlooks the skyline.
Brunch on the Veranda //
The weekend is all about rejuvenation. Look the part in a lightweight, casual floral dress at brunch with friends. Whether it adorns a wrap dress, a shirtdress, or a sheath dress, a bold floral print screams "ladies who brunch," and we could not be happier.
Dinner and Dancing //
Go the extra mile at your next black tie event in a bold floral formal dress. Sure, solid-toned dresses are pretty, but nothing makes a statement like a floor-length floral gown. Catch a little wind on the dance floor and let your flowers flow.