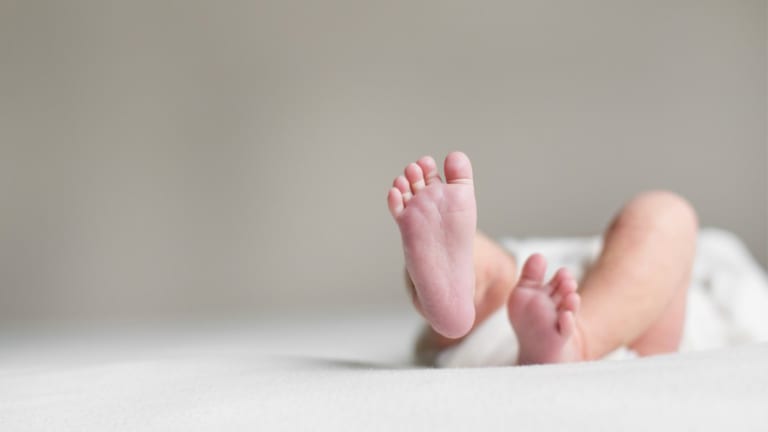 6 Facts About Midwives That May Surprise You
When it comes to labor and birth, being aware of your options could make a big difference.
When I found out I was pregnant with my son, I began asking around for recommendations for prenatal care practitioners and reading everything I could get my hands on about pregnancy and birth. I quickly discovered two things. One, everybody has a very strong opinion about something when it comes to these topics—and all of their opinions are different. Two, lots of women I knew were using midwives. I knew I wanted a more natural birth, so I started looking into it. After assuring my husband that this baby would be born in a hospital, he reluctantly agreed.
Fifteen studies involving 17,674 mothers and babies reviewed by The Cochrane Library presents high-quality evidence of some of the benefits of a midwife-attended birth for women: Women were significantly less likely to have adverse maternal outcomes such as tearing and postpartum bleeding, less likely to experience preterm birth, and were also at a lower risk of losing their babies. "The review identified no adverse effects compared with other models," the report states.
According to the American College of Nurse Midwives' report titled Midwifery: Evidence Based Practice, the number of midwife-attended births in the United States has more than doubled since 1991. With more women choosing midwife care, you might be wondering: What do midwives do? Here are six things to keep in mind when deciding on a practitioner for your prenatal or well-woman care.
01. Midwives are trained medical professionals, and most of them work out of a hospital.
Most people feel confident that after years of medical school, rotations and residency, an obstetrician (OB) is qualified to care for a pregnant mother and her child. But what kind of education and training is required of a midwife?
I interviewed Mary Bauer, CNM and Practice Director for AVIVA Women's Health and Midwifery out of the University of Illinois-Chicago College of Nursing. "Many people think we just come to families' homes, bringing our bag of potions and herbs along with us, and somehow magically a baby is born," she says. The experience and qualifications necessary to become a midwife are much more rigorous.
In fact, a Certified Nurse Midwife (CNM) is required to complete a nursing degree (either an RN or BSN) in midwifery as well as a specialty masters degree in nursing with a concentration in midwifery, Bauer shares. They must then pass a board certification through the American Midwifery Certification Board and their practice is regulated by the state in which they practice. The ACNM states that "midwives must be re-certified every five years through AMCB and meet specific continuing education requirements." Furthermore, about 95 percent of midwives work in hospitals (ACNM).
02. No one practitioner is going to meet all of your preferences.
Many doctors and midwives will do a consultation: a free appointment for a potential new patient that is a chance for you to ask all your questions and get to know the person who may be delivering your baby.
Rather than coming up with a checklist of a hundred questions, interviewing every practitioner in the area and creating a formula for weighing the pros and cons, pick two to three things that are the most important to you in your prenatal care. Maybe you have your heart set on an unmedicated, natural birth. Perhaps you prefer otherwise.
Bauer says one of the main differences between a doctor and midwife comes down to philosophy. The Cochrane Library report notes, "The main benefits were that women who received midwife-led continuity of care were less likely to have an epidural." Often it's believed that midwives favor a more natural process to labor whereas doctors like to set the pace for delivery on their own.
Some moms choose midwife care for just this reason. One mother I interviewed, Karyn, says, "I viewed my pregnancy as a natural course of life. I wanted my care provider to have that same understanding, with an eye towards variations of normal rather than seeing complications around every turn."
On the other hand, midwives are often as supportive of pain medication as you want them to be. Another mom I interviewed, Kelly, used a midwife for the births of both her sons, and her goals were "healthy, safe delivery of baby and as much pain reduction and efficiency in labor as was possible. Both goals were met! My CNM was absolutely supportive of my goals." 
Maybe you want a practitioner who shares your moral or religious beliefs. Maybe you've had a cesarean section with a previous birth and you want to a practitioner who supports a vaginal birth after Cesarean (VBAC). How late are you comfortable going past your due date? Often a midwife is willing to be more flexible with an overdue pregnancy than an OB, but that isn't always the case. What is the midwife's policy on induction? Some women want to be allowed to wait as long as it takes to go into labor naturally (with the generally accepted longest wait being until about forty-two weeks gestation) and some women want to "get this baby out of me" by forty weeks and one day.
Many practitioners estimate due date based on the first day of your last period on the assumption that you ovulated and got pregnant fourteen days into your cycle, which for most women isn't accurate, as only 13 percent of women have the average 28-day cycle. But because we use fertility charting, I knew that my midwife's estimate was off by eight days. When they considered me overdue, those eight days became an important distinction that resulted in my son's birth being induced. If you chart your cycle or it's irregular, you may want to ask your practitioner how they will take that into account when calculating your due date. 
03. Some high-risk pregnancies require the care of an OB or even a specialist.
High-risk pregnancies often require an OB. According to Bauer, certain medical conditions in mother or baby require at least co-management between a midwife and an OB and others require a complete transfer of care to an OB or a specialist in Maternal Fetal Medicine (MFM). Medication-dependent diabetes, thyroid disease, obesity, and chronic hypertension are some examples. If you or your baby have a medical condition or complication—or if you're pregnant with more than one baby—it's important to ask your potential provider if they can manage your care or if you would be better served by a specialist.
04. Midwives are often more present during labor than an OB.
Whether you choose a practice of doctors, midwives, or both, your practice will have one practitioner "on call" at all times. The practitioner who is on call when you are in labor is the one who will deliver your baby. While either an OB or midwife will, at the very least, check on you when you are first admitted to the hospital and be present for the actual delivery of your baby, a midwife is often in the hospital the whole time you are in labor and available to you as much as you want during labor.
Teresa, a mom of two little girls, experienced having an OB and midwife during the same labor: "When we arrived, we had an OB. He was kind, but whenever he'd come in it was simply to update us on the 'stats' of labor. A couple hours into labor, the birthing team's shift ended so I switched to a midwife. I was amazed by the difference it made. Not only was she also kind, but she sat with me through contractions, spoke in a very calm and joyful tone, gave me tips on relaxing my shoulders and neck, and began speaking to me about my baby's birthday. Those subtle differences helped me to overcome an anxiety barrier that I wasn't even aware of. This mental shift really helped me welcome each contraction, and labor picked up much quicker."
If you have a birth team or a doula—a trained birthing companion—to coach you through your labor, you may not feel you need the attention of a midwife throughout the process. If, however, you want more advice and coaching during your birth, you may prefer a midwife. If the presence of your practitioner during your labor is important to you, ask about it at your consultation. Not every doctor shows up just to catch the baby and not every midwife will be your birth coach.
05. Midwives are not just for prenatal care and childbirth.
CNMs can provide regular well-woman and primary care, including annual exams and sick visits, as well as ordering mammograms and labs and even prescribing medication, Bauer says. According the ACNM, CNMs have prescriptive authority in all fifty states. So, keep in mind that you don't have to wait until you're pregnant to choose a midwife, and you don't have to stop seeing your midwife once you have your baby. They can care for you throughout the course of your life such as preventive care (nutrition counseling), treatment of uncomplicated gyn issues like urinary tract infections, and managing menopause, according to the Cleveland Clinic.
06. Your midwife will not be the only medical professional responsible for your care in the hospital.
Bauer says, "Nurse midwives enjoy a great deal of autonomy as independent practitioners. Many but not all states require what is called a Collaborative Practice Agreement with a physician. It encourages collaborative practice and provides a ready consultant for the midwife should she need expert opinion. Some hospital credentialing boards require this in their bylaws even when not required by law."
In any hospital birth setting, there is an OB available in case of emergency, since midwives cannot perform surgery, and you will see several different nurses during your hospital stay. You may want to ask some questions at your hospital tour or your practitioner consultation about what kind of policies and philosophies these other medical professionals have about the most important parts of your birth plan. For example, does the hospital have a policy on skin-to-skin contact between mother and child after an emergency C-section? Do the nurses support breastfeeding without any pacifiers or bottles? Will your partner be allowed in the operating room with you or in the nursery with the baby? Asking questions ahead of time will allow you to be more confident and relaxed during your labor and delivery.
When my son's heart rate dropped during labor and we ended up needing a C-section, a doctor I had never met before performed the surgery. At this point, it seemed as though no one was responsible for carrying out my wishes according to my birth plan. My midwife was present, but I was no longer in her primary care, so I did not get skin-to-skin time with my son right after he was born. Rather, he was whisked away to the nursery for preliminary tests. During our hospital stay, he was taken to the nursery for antibiotics several times a day, and parents were not allowed in the nursery.
It was at this point that I realized how important the communication is between a midwife and the hospital staff. I had communicated my preferences our midwife, but once I had a C-section, the doctors and nurses responsible for our care were not aware or supportive of those preferences. 
After this experience, I realized how no amount of planning and research can predict the exact course of labor and birth. But insisting on the kind of care that was important to me and choosing a hospital and birth team who stood by my requests could have improved the situation.
Whatever your priorities are for your birth, it's important to establish a relationship of open communication with a practitioner whose medical opinion you trust. Then you can decide what's most important to you in your medical care, articulate it to your provider, and feel comfortable that if and when complications arise, you and your baby will be well cared for.
Photo Credit: Christie Graham Photography