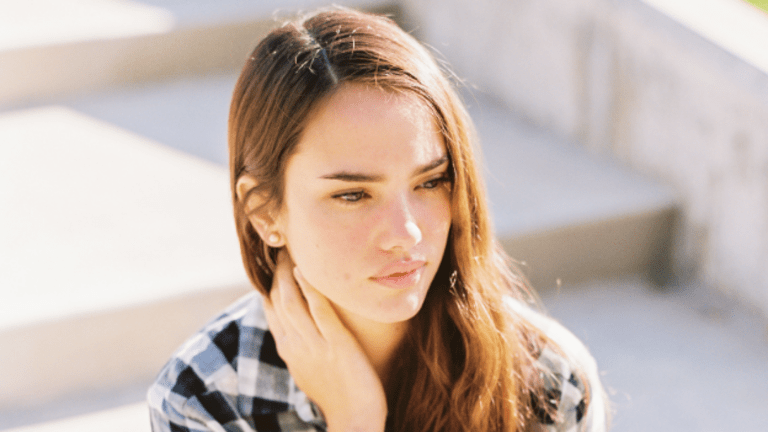 These 3 Healthy Dating Habits Helped Me Through a Breakup, Too
Heartache doesn't have be a setback.
I was shocked when we broke up. 
He was supposed to be perfect for me. Before meeting him, I had worked for so long to be able to have a healthy relationship: working for two and a half years on my sobriety, improving my self-image and confidence, taking dating classes. When my friends finally introduced me to a guy they were excited about, whom I was excited about, we all thought this was it.
He was so different. It was all so different than anything I had ever experienced. For the first time in my life I had a healthy relationship. Instead of jumping right into something physical, we spent a lot of time talking and getting to know each other, building emotional intimacy and trust. I was purposeful in trying to meet his needs. We didn't isolate our relationship, spending plenty of time in a group setting with other couples rather than in a love nest by ourselves.
I thought I'd hit the jackpot. I put in the effort, so now I get my dream man. Life was good.
When he ended things after four months I felt cheated. I had dated in a new, healthy way. Why was I now left with the same old heartache?
After the initial shock of the breakup, however, I realized that my hard work hadn't been for nothing. I had dated better than ever before. The reward for my effort wasn't a fairytale love story; it was that I now had the ability to do relationships, including break-ups, well. While healthy dating didn't protect me from heartbreak, it did set me up to heal and move on healthier and faster than ever before. Here are three healthy dating habits that helped me move on. 
01. I kept my friends close.
Looking back, I am so grateful I had learned not to isolate myself when I got involved in a new relationship. I used to bail on my friends because my boyfriend would become the center of my world. This time I consciously did not do this. Friendships are a vital part of living a healthy life. 
Rebecca Traister has written many times for the New York Times on the changing dynamic of female friendships and romantic relationships in the modern age. Women used to marry for economic stability. Intellectual compatibility and love weren't always at the forefront of a romantic union. That's no longer the case. Now we marry for love, and women face the dilemma of having even their best friendships compete with their relationship because they're both intellectually stimulating.
Don't get me wrong, I got a lot from my relationship. But I also continued to feel fulfilled in my friendships. I wasn't putting all my eggs in one basket. While I was devastated when he left me, I knew I still had a support system.
As Traister wrote, "Friendships provided the core of what I wanted from adulthood—connection, shared sensibilities, enjoyment." Any man in my life now is an added bonus, not someone I rely on for my happiness, which is a good idea in dating—and in breaking up.
02. I kept up with my normal routine.
One of the biggest traumas of a breakup is the way your day to day routine can be pulled out from under you. In past relationships I used to orient my entire day around the man I was dating. Work out classes dropped, hobbies put on hold, nights to myself forgotten for the sake of being available to my boyfriend. The inevitable breakups left me back at square one, rebuilding my whole life.
Look to any psychologist, and they will tell you that healthy routines are paramount for a good life. When we're young, a routine makes us feel secure and in turn, happy. When we have that stability in our life we're better able to grow emotionally and interact socially. The same is true of adults; routine keeps us moving forward.
A breakup is the ultimate disruption to your routine. But if you lose all sense of your day-to-day because you put your relationship above all else, a breakup can be cataclysmic.
Wiser than I was back then, this time I didn't drop my normal routine when I started to fall in love. After the breakup, my regular yoga practice and prayer time was something I could lean on for a sense of normalcy and comfort. I knew how to breathe through the pain and to release it. It was a place where I didn't have to miss my ex, and I turned to these tools when my heart ached post breakup.
03. I kept my sense of self-worth.
I would be lying if I said I didn't spend plenty of time thinking about the why's and what if's. I definitely had bad days filled with grief, but for the most part I was able to get myself out of the downward spiral. I knew from all the work I did before meeting him that I had a lot to offer and that one day there would be someone I could offer that to.
As Julia Hogan, LPC, wrote for Verily, self-worth is a crucial part of living a fulfilled life. She says, "one of the best ways to ensure that you're at your best for everyone else is to make the relationship you have with yourself the most important of all."
Because I was assured in my lovableness when I began dating my ex, post-breakup I remained hopeful that I would grow from this experience. My past pattern was to build a wall around my heart after a breakup. This time, while I didn't need to start dating right away, I spent time every morning imagining myself in a loving, fulfilling relationship.
Instead of beating myself up, I advocated for myself and spent my time doing the things that made me flourish. And in my most difficult moments, I reached out to others for support.
Thanks to healthy dating behavior, the turnaround time after this breakup ended up being two months instead of two years. I allowed myself the time and space to grieve, but then one day, a new man came along and made my heart race and face blush, and I was available to take the risk again. 
Photo Credit: Brittni Willie Photography