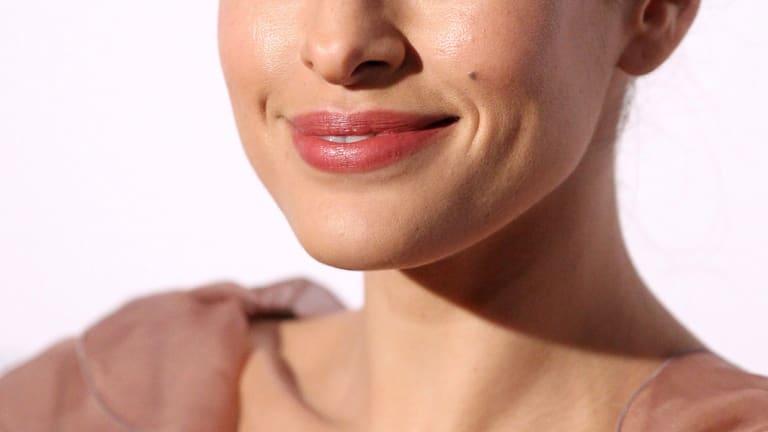 The Best Spring Lip Stains for Your Skin Tone
Work with what nature gave you for a fresh and flattering color.
With the new season upon us, we are looking for ways to reinvent ourselves by breathing a little vibrancy into our lives. After wearing dark and moody hues all winter, we are so ready to incorporate brighter lip tones into everyday makeup looks. If you're also looking for a colorful pick-me-up, try these fresh lip stains that will flatter your skin tone.
Not sure what your skin tone is? For those who are not familiar with skin tone science, there are three main chemicals that determine a person's shade: hemoglobin, which is red; melanin, which can be either blue-brown or red-yellow; and carotene, which is yellow-orange. The amount of the two kinds of melanin in your skin determines whether you are cool or warm, while hemoglobin and carotene determine your variation within cool or warm, such as whether you're Dark Cool, Light Cool, Dark Warm, or Light Warm.
To discover what your skin tone is, examine the color of the veins on the inside of your wrist—if they look more blue, you're cool; more green, you're warm. Or try holding a warm or cool fabric to your face to see whether it flatters your skin tone or washes you out.
For lip stains, the important part is to figure out your dominant undertone: blue (cool) or yellow (warm).
Warms // Rosy Coral
Choosing flattering lip colors for the warm skin tones is all about finding similarly yellow/orange hues. For both the dark and light warm skin tones, a subtle coral lip stain will complement the yellow undertones in your skin.
Above, both Eva Mendes and Emma Stone are featured in a rose pink tone that has been mixed with an orangey yellow hue, creating a subtle tropical coral color that isn't too bright. Mendes' lip stain looks beautifully natural because it is highlighting and flattering the yellow undertones already present in her skin. Her dark warm skin tone supports the bolder rosy coral lip, while Stone's fairer skin is equally complemented by the more subtle shade.
Cools // Vibrant Berry Pink
For all the cool ladies out there, you want to find lip stains that have blue undertones in order to complement the blue undertones of your skin. This means berry-toned pinks rather than orange-toned pinks.
And really, nothing says spring like a punchy, bright berry pink lip stain. The pink tone worn by New Girl's Hannah Simone has been mixed with blue to create a more purple pink, perfectly complementing the cool undertone in her skin. See how lively and rosy her cheeks are against this lip color? Elle Fanning, a light cool, is similarly flattered by a bright berry pink. Fanning chose an even brighter hue to create a striking contrast again her fair skin tone. Note that despite the lip color's neon-like vibrancy, the blue undertone prevents Fanning from being washed out by it.