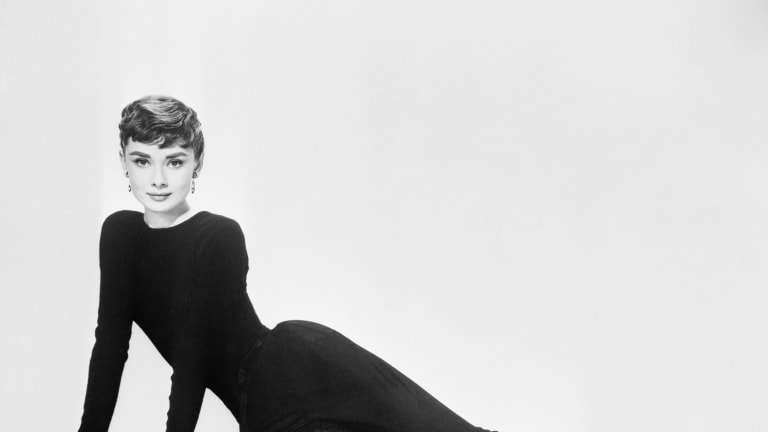 How an Audrey Hepburn–Inspired Capsule Wardrobe Gave Me My Confidence Back
Looking put-together doesn't have to be hard—just ask Audrey!
I used to be a powerhouse woman. I made really good money as the marketing director for a tech start-up, did my hair and makeup every day, wore beautiful clothing and jewelry to the office, and conducted high-level business meetings that moved the tech industry forward.
But I had a dream. I wanted to write full time. And so, after two years working on my side business, I quit my day job and turned it into a full-time career. For a year, my husband and I traveled constantly, road-tripping our way through the west. We visited friends and family in every corner of our country and ultimately moved to Salt Lake City. I was thrilled to work from the road, wear my jammies during the day, and live like I was on vacation.
For a time, anyway.
The reality of that dream was that I started to lose sight of the power woman I once was—the woman who had gotten every job she'd ever interviewed for and dressed like the CEO she was destined to be. Away from the confines of a disciplined office, I started to slack off. I lost my motivation and my confidence. My once "put-together" life started to feel just the opposite.
My work-from-home writer job had left my look a little lackluster. Everything was casual. Nothing matched. Almost everything looked like pajamas. And no matter what I wore, I felt unsuccessful.
So I asked myself, how did I want to feel in my clothes? And who did I want to be when I wore them? I wanted to feel a little more "New York Times bestseller" and a little less "stay-at-home-blogger."
That led me to a new wardrobe mantra: What Would Audrey Do?
Audrey Hepburn is a fashion icon. She embodied the vibe I craved to a T. The greatest part about her look is its simplicity. You pretty much only ever see her wearing six things: A classic black dress, a classic white button-up, a classic black long-sleeve shirt, a classic black short-sleeve shirt, a classic black tank, and a classic pair of black trousers. That's it. Six pieces and a string of pearls. Apparently that's all you need to be one of the great fashion icons.
No one ever harps on the fact that Hepburn was always wearing the same thing. And no one ever gets bored by her wardrobe. Every piece she wears is completely classic and thus could be worn day after day without ever appearing tired.
Audrey inspired me to try a capsule wardrobe. Focusing on only black, white, and heather colors (with a hint of ballet pink), I decided what my dream closet would look like. Then I gave away any items that did not apply. As you can imagine, this significantly reduced my wardrobe. At one point, my capsule contained only ten items of clothing.
Though that may sound extreme, I had all the basics: a white button-up, a blue button-up, three heather sweaters, one black sweater, one black tee, one ivory tee, a pair of leggings, and a pair of jeans. I wore some combination of the above every day for four months without feeling as though I needed another thing. And I felt like a whole new person.
Now I'm hovering around fifteen articles of clothing. I never have to think about what to wear every day. I know I have what I need to create a great look. I just add some statement jewelry and walk into work feeling like a million bucks.
That, in the end, was the original goal: a wardrobe that was simple in its elegance, that made me feel like a fashion icon every day (just like Hepburn), and better yet, made me feel like a power woman again. Because dressing for the life I want has been an incredibly empowering experience and has even inspired some of my best work.
Our outward appearance is a reflection of how we feel on the inside. It took me some trial and error, but I learned that the version of myself I presented to the world greatly impacted me. When I was proud of how I looked, my work and my confidence soared.
It didn't take much to get there. For me, fifteen items of clothing made the difference between feeling like a failure and feeling powerful and confident. Like the power woman I am and the power woman I could be. I suppose that when it comes to life (and fashion), sometimes less really is more.