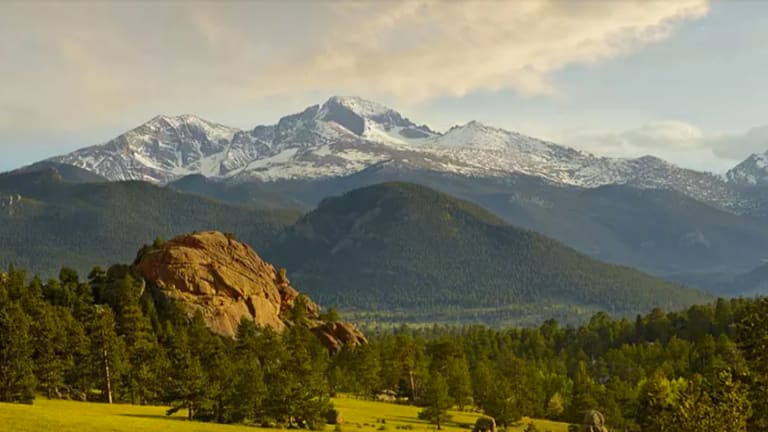 5 Classic Routes to Inspire Your Next Road Trip
All it takes is a single road trip to go from a full gas tank to a full heart.
As the sunlight trickles deeper into the early evenings, the summer season brings out the explorer in all of us. Clearly we're craving some adventure, but jet-setting across the world isn't the only way to cure that traveler's itch. We live in such a massive, beautiful country; why not go on a road trip?
This list of swoon-worthy spots offers some serious potential for remarkable driving. It's the best way to go easy and soak it all in. Spending your money on experiences, rather than things, will fuel your heart, mind, and soul.
01. Highway 1 from San Francisco to San Diego
Known for its winding roads along the Pacific Coast, Highway 1 is the definition of Cali-cool. This 600-mile drive along the coast and through central California will take just over eleven hours, allowing ample time for pit stops. From the quaint coastal towns to the hidden beaches, you'll have more than enough to choose from.
The Bay Area is a popular starting point, heading south all the way to San Diego. Once you emerge from the quintessential San Francisco fog, you'll find Highway 1 near the town of Pacifica. Next come the Instagram-worthy mountains plunging seamlessly into the Pacific Ocean—no filter necessary.
You'll also pass by a healthy mix of flowery fields and state beaches. This route will lead you through iconic California spots, such as Santa Cruz, Monterey Bay, and Big Sur. Get ready to witness endless robust waves crashing against rocky cliffs; it's enough to make anyone's heart skip a beat.
Once you reach Los Angeles, a stop at the historical Hollywood sign is a must for any visitor. After scoping out the palm tree–laden city, hop back on Highway 1 to check out Santa Monica, Long Beach, and finally, San Diego.
02. Colorado Springs to Denver and the Rocky Mountains
Embrace the scenic western wilderness by taking a leisurely four-hour drive flanked by stunning summits from Colorado Springs to the Rocky Mountains. Colorado Springs, a growing metropolitan just less than two hours south of Denver, features art walks, theater performances, and rodeos—just to name a few. Hop on to Highway 67 or Interstate 25 to Denver for a rich craft beer culture and an appreciation for outdoor recreation. From art museums to music venues, the Mile-High City boasts a beautiful backdrop of buildings against magnificent mountains.
Once you've had your fill of Denver, head north on Route 36. If you have time, stop by the small, artsy town of Boulder about an hour away from Denver. You'll find a healthy mix of chain and independent stores, enough to delight even the pickiest shoppers. Another two hours on Route 36 will bring you to Estes Park, the town that doubles as your entrance to the Rocky Mountains. If you're not the hiking type, don't worry—the trails vary in difficulty and length, providing less intense options that require nothing more than brisk walking and curious eyes. You'll find plenty of cozy cabins and rustic lodges paired with picture-perfect views—Airbnb is definitely your friend here.
03. Interstate 87 to Adirondack Mountains, New York
Thanks to Interstate 87, you can go from New York City to Montreal, the largest city in the province of Quebec. This six-hour drive grants you a front-row seat to something other than the concrete jungle and a shockingly quick morph from the suburbs into the quiet countryside.
Have time to spare? Start your trip with a slight detour off of I-87, and visit the town of Warwick, famous for its apple farms and charming village vibe. Another hour will bring you to New Paltz, known for its hearty art and music scene. As you dive deeper into the Catskills, you'll pass through Albany, New York's historic capital.
As you approach the Adirondack Mountains, prepare to be greeted by the regal Lake George. I-87 plummets into the rich foliage of the Adirondacks, a serene environment for bike riding, lakeside brunches, and horseback riding. Daring hearts can even take water sport lessons and embark on hot balloon adventures over the mountains. If you decide to continue to Canada, pay a visit to Montreal for some legit poutine and abundant culture.
04. Route 99 to Yosemite National Park, California
Nestled in the central eastern portion of the Golden State, Yosemite is a true California gem. Route 99 leads straight into the ethereal wonderland of the Yosemite region. Cabins and lodges can be found in bordering towns such as Mariposa and Oakhurst. Compared to prestigious hotels within the park, such as The Ahwahnee, these amiable areas offer more affordable options.
Route 99 takes you from the Bay Area to Yosemite in just less than four hours. While the bulk of the trip is a bit sparse, the final destination is worth it. Planning to skip the hotel and camp it out? Reserve a spot well in advance; the camping grounds often fill up months ahead. If you can, explore during the week to avoid the weekend tourists. Like the Rockies, Yosemite boasts trails of varying skill levels.
05. Route 52 Toward Nashville
Though Route 52 doesn't lead straight to Nashville, this highway offers a memorable journey along the northern corridor of Tennessee. Home to a dozen wineries, Route 52 features rich culture laced with Southern hospitality. You'll find everything from lakes to state and national parks. To top it off, the area hosts some of the world's biggest yard sales—the annual TN52 yard sale spans for 95 miles and takes place at the end of May. You'll never look at flea markets the same way again.
This list of destination ideas features just some of the country's road trip potential. To cater a drive to your personal interests, use the Web to your advantage. Don't be afraid to research your heart out; it will be worth the extra effort. Hopefully, this list gives you inspiration to plan the perfect road trip. Safe driving!