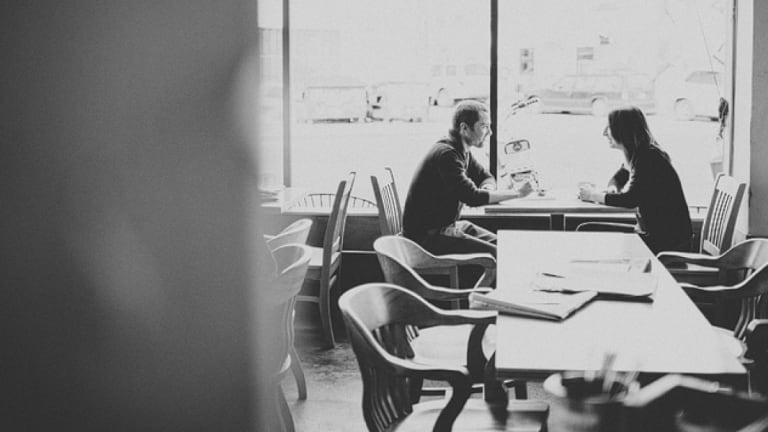 Gentlemen Speak: 5 Things Guys Hate About Modern Dating as Much as You Do
Think you're the only one with dating troubles? Think again.
When it comes to modern dating, nearly every woman I know can point to at least one aspect of the whole rigmarole that always seems to get in the way of finding that special person or thwarts their best intentions. And let me tell you, guys are no different.
For example, one thing that frustrates me as a single guy is the pervasive need for options. Especially with digital dating, we are bombarded with options. We can "swipe left," scroll through profile after profile, send a wink, message, and even see how many mutual friends we share. We can see someone's likes, music taste, articles they've read, and so on. We start to create this impression of what we think this person might be like, and then as a result we don't always give them an honest chance. I don't like it—but I know I'm guilty of this mentality too. 
But then again, we can all be guilty of bad dating behavior, even while disliking it. Who hasn't swiped through online dating profiles, only to stop themselves with the realization that, "Man, I'm being shallow!"
This got me thinking — are other single men struggling with modern dating dilemmas and what do they do about it? To figure this out, I interviewed seven different guys about modern dating frustrations, and this is what they said.
 Too Quick to Judge
"I feel like people try to get to know the person before they even meet them," Sean says. "With social media and word of mouth from friends, we jump to judgment before the date has even transpired. We don't allow for our date to make the first impression face-to-face. We paint the picture of the date before we get to know the person for who they are."
Making a judgment based on appearance can be a challenge. Men are especially visual creatures and we tend to rely heavily on how a woman looks, but online profiles can lead us astray.
I am definitely going to keep this in mind for the future. I don't want to be the kind of guy who rushes to a judgement or idealizes someone in my head before I've even had a chance to get to know them. So how can I prevent this? For starters, not looking the person up on Facebook before a date and getting rid of any "mental checklist" I have, are easy pre-date fixes. In the end, it's about truly getting to know the person, not their profile.
Not Straightforward Enough
I know better than most that guys can cause plenty of dating problems with our lack of communication. It's a constant struggle that I've written about on multiple occasions — our emotional languages can be tricky, we're not always the best listeners, we send confusing text messages, and oftentimes we hesitate to make the first move. As I am sure you know, this can lead to a huge lack of clarity. And men, it seems, are getting as frustrated with it as you are.
"The confusion stops when someone steps up to the plate and says 'Hey, I'm flattered but I'm not interested,'" explains Joe. "Guys and gals alike need to be straight up. Without direct and quick communication, both sides get hurt and it drags on. Getting hurt is OK. In fact, I wish people would be more straightforward (so you can get hurt and "fail-faster" as they say in business) so you can spend your time on (hopefully) someone who you're meant to be with."
A Little Too Focused on the Physical Stuff
"Online profiles now frequently express sexual preferences and sometimes sexual requirements ('don't message me unless…'), and first dates that don't progress toward physical intimacy raise red flags," complains Isaac.
The way Isaac sees it, men and women alike can see the problems our obsession with sex is inflicting on modern dating. Those who want to find lasting love feel the loss of things like chivalry and genuine romance. Perhaps it's worth re-evaluating the new norm when it comes to dating and sex, says Isaac.
One way to counter this is to be intentional when you go on dates and focus on the little things, Isaac suggested. "Go on dates instead of just 'hanging out.' Do early happy hours instead of late ones. Find ways to show affection that won't lead to the bedroom."
Isaac continues to explain that we have lost so many wonderful aspects of traditional dating and sometimes it seems that the only part left that feels real is physical intimacy. "But invest in the little things and then it won't seem as necessary," he says.
Focusing Too Much on Our Careers
Like most people, James sees that putting thoughts of marriage on the back burner can get him closer to where he wants to be professionally, "but what am I doing to counter that?" wonders James. 
It can be so easy to put career before social life, but we shouldn't be afraid to give some priority to meeting new people and socializing, James added. "I make a point of trying to go out with friends or coworkers to do something social once a week." But James doesn't just stay within his circle, he makes a point to engage others. "You never know, introducing yourself to the table or people next to you may just lead to meeting your future wife or husband. Then it's just a matter of asking that awesome person out."
Using Apps as a Distraction
"It seems that every other month there is a new dating app. And we try them because we are all looking for something more than what society is giving us. The modern dating scene is ready for something new, something real," explains Lucas.
The way Lucas sees it, all our clamoring for new dating apps is just our desperate desire for something better than we have, something real. Dating apps are not really going to satisfy this desire. According to Lucas, what we need is more people encouraging one another to date well and really seek commitment and authentic relationships if that's what they want.
"Every time I ask a girl out, I challenge one of my buddies to ask a girl out too. I do this not to be competitive, but to encourage a healthy dating scene," says Lucas. "Some of them have had better luck than me and are married. Looking back on it I'm glad I gave them a little nudge, and their wives are too! I think we just need to recover a sense of encouraging each other, saying yes to possibilities, and being intentional. After all, dating is not about me, it's about getting to know the amazing person sitting across from you."
So there you have it—guys have problems with the ridiculous amount of options out there, the many dating apps, profiles, pictures, and it can all seem overwhelming for them too. But all that said, these same men are out there looking to go deeper than a profile or a picture. So even if you run across a few jerks, don't worry—there are still solid guys out there who want to be better at this whole dating thing, too.
Photo Credit: Manchik Photography