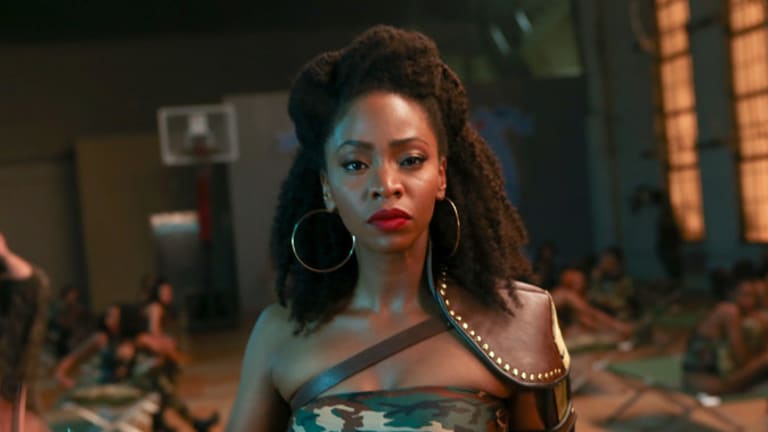 9 Surprisingly Good Movies on Netflix, Hulu, and Amazon Prime
We sifted through the streaming options for these gems to enjoy on your next at-home movie night.
With so many streaming options available, it can be hard to actually sift through the terrible offerings and find the perfect gem to suit whatever mood you are in. So just in case April showers bring many evenings curled up on the couch (as well as May flowers), here are some movies that I am excited about checking out over the next couple months.
ON NETFLIX STARTING 4/1:
The Princess Bride
If you have never seen this movie, you are in for the biggest treat of your life. (I don't even consider that a hyperbolic statement.) And if you have seen it, you know there is no day that watching The Princess Bride can't make ten times better. The genre defying, part-romance, part-adventure story, part-farce, and total-genius film launched stars Cary Elwes and Robin Wright into the stratosphere, and includes memorable and extremely quotable performances by a superb supporting cast including Mandy Patinkin, Andre the Giant, Christopher Sarandon, and Billy Crystal. I dare you not to laugh and cry and gasp.
My Girl
This tearjerker of a movie, which beautifully portrays the amazing depth of childhood friendships, should not be watched without a glass of wine and a box of Kleenex. (The Kleenex is both for the content of the movie, and for that moment when you realize how young Macaulay Culkin and Anna Chlumsky are and therefore how old YOU are). Watch this one when you need to really wallow in sadness to fully shake off a bad day.
Best in Show
I find Christopher Guest movies hysterical, if bordering on completely inappropriate. This send up of the competitive dog show industry will have you rolling on the floor with laughter if you allow yourself to give in to its politically incorrect characters. Guest's roster of actors, including Catherine O'Hara, Eugene Levy, and Parker Posey, are at their best in this mockumentary film, and while I wouldn't watch this one with the kids, it is a great movie night option for friends after a long week at work.
ON HULU PLUS:
Top Gun
This crowd pleaser is a reminder of the power of early Tom Cruise's charisma and the enduring pull of a true '80s action flick. The flight sequences are exhilarating, the romance is worth of the power ballads that accompany it, and Anthony Edwards is the best sidekick ever. (Oh, Goose.) Watch this one when you need a reminder that you, like Maverick, can overcome anything. (Cue patriotic electric guitar sequence now…)
Selma
If you missed this powerful film during last year's awards season, now is your chance to make up for that oversight. Featuring an amazing performance by David Oyelowo as Dr. Martin Luther King, Jr. beautifully directed by Ava DuVernay, and scored by Jason Moran (who I recently had the pleasure of meeting), this not just a good movie, but an important one, as our country continues to struggle with racial tensions. Don't put this one on in the background while you are doing laundry or cooking dinner—you'll want to give it your full attention.
A Most Wanted Man and/or Capote
The world lost one of its most talented chameleons with the death of actor Philip Seymour Hoffman in 2014, and Hulu is offering his Oscar-winning performance in Capote, the biopic chronically the life of the infamous author of In Cold Blood, as well as his last completed film A Most Wanted Man, about the war on terror. Hoffman was truly one of the best actors of our time, and any night watching him excel at his craft will lift you up by its sheer excellence.
ON AMAZON PRIME:
Elizabeth and/or Macbeth
If you are in the mood for some historical royal drama, look no further than Amazon Prime, which is currently streaming Cate Blanchett's turn as Elizabeth I, as well as the most recent adaptation of Shakespeare's Macbeth, featuring Michael Fassbender and Marion Cottiliard. Either pick would be perfect for a night in during a thunderstorm, but if nature won't cooperate, I guarantee that these movies provide their own displays of power.
Amy
The Oscar winning documentary about the late singer Amy Winehouse is not without controversy (her family strongly objected to it being made), but is nonetheless a riveting look into her short, tumultuous life. You may not ever be able to bop along to "Rehab" again after watching this, but the moving story is almost worth that loss.
Chi-Raq
I haven't yet seen Spike Lee's adaptation of the ancient Greek play Lysistrata by Aristophanes, but the concept is super intriguing. The original play featured the women of a town refusing to have sex with their husbands as long as the men continued to engage in the Peloponnesian War, and Lee's adaptation relocates this tactic to contemporary Chicago and the continuing gang warfare that sadly still plagues that great city. The movie got mixed reviews—although most people agreed that star Teyonah Parris was robbed during awards season—but if you are looking for a conversation starter, look no further. 
*Honorable mention for Amazon Prime streaming options goes to Free Willy, one of the most ridiculous and yet most loved movies of my childhood. 
Thanks to these gems available now on streaming sites, an affordable movie night is well within reach this weekend.