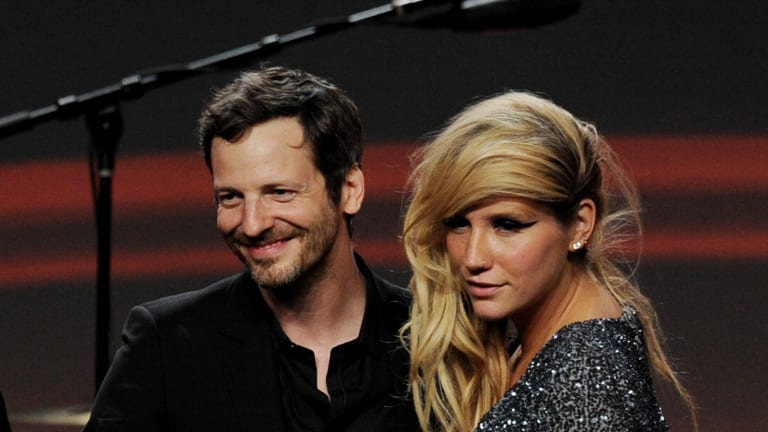 The Way Kesha Turned Down Sony's Offer Was So Powerful
Kesha is standing up for victims of sexual assault everywhere.
On Sunday, Kesha took to Instagram to update her fans on her ongoing battle with Sony and Dr. Luke. The singer has accused her former producer of raping and verbally assaulting her and recently lost one phase of what will surely be a long legal battle to end her contract with Sony. In a message accompanying a selfie, Kesha writes to her fans:
"so. I got offered my freedom IF i were to lie. I would have to APOLOGIZE publicly and say that I never got raped. THIS IS WHAT HAPPENS behind closed doors. I will not take back the TRUTH. I would rather let the truth ruin my career than lie for a monster ever again."
The TRUTH is, that this is not at all uncommon for victims of sexual assault. Often assaulters remain in a position of power over the victim's life, especially when a court case is pending. For Kesha, the charges she's raised against Dr. Luke—including sexual assault and battery, sexual harassment and civil harassment, among others—won't be heard in a court until 2017. 
Given that the court of public opinion is already in full swing, I have been especially moved by the journey Kesha has been on through. I admire Kesha for recognizing her current position, as sad as it is, as one that can make a real difference for others. She is dragging the unacceptable treatment of victims into the spotlight, highlighting what happens behind closed doors. I believe a lot of good can come out of that. As a writer for Verily explained shortly after Kesha first made headlines in February, every time a sexual assault survivor speaks out and stands up for themselves, all victims are empowered.
On the flip side, withdrawing her accusation against Dr. Luke would send a disempowering message to victims of sexual assault. It would show that the truth can be purchased and victims can be bullied into silence. Kesha has been through what looks like an awful battle both in the legal proceedings and in the court of public opinion. There is no shortage of people claiming that she is making it all up or that her accusations are simply the effect of a young girl regretting consensual sex. How easy would it be for a victim of sexual assault to just give up at this point? Kesha could just say what they want her to say and get out of her contract—to go back to recording and doing what she loves most no-strings-attached. As she put it in her Instagram post, Kesha sees Sony's offer as a chance at freedom.
But it also seems that the price they are asking is too high. Dr. Luke has not been successfully convicted in court yet for the sexual assault crimes she claims he committed against her at 18. But if Kesha's allegations are true, then she deserves credit where it is due for refusing to lie. She deserves respect for standing her ground in this unforgiving situation. There's a lot at stake with this new offer from Sony, and no one could claim that the path Kesha's taken in refusing it is choosing the easy road. To sexual assault victims everywhere, Kesha's showing just how much it's worth it to her to tell the truth and to do what she knows is right. Even when she's swimming against the current. Especially when she's swimming against the current. That's something that should inspire all of us.
Photo: Dr. Luke & Ke$ha / Getty Images