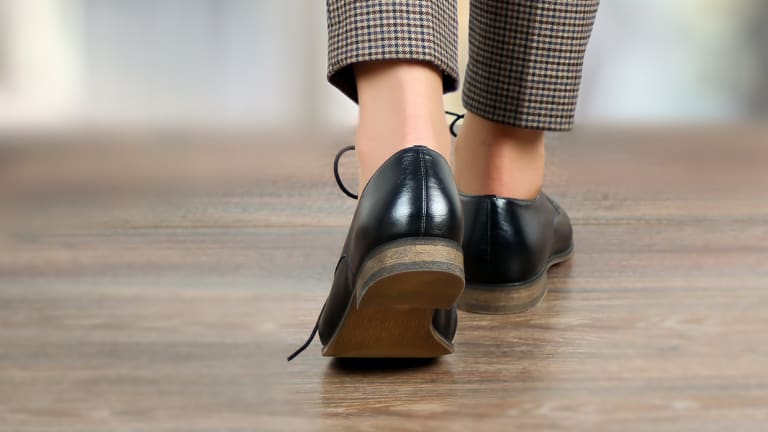 Follow These 5 Tips, and You May Never Have to Interview for a Job Again
Your network is your greatest resource in landing your dream job.
Hitting "send" on an online job application can feel like firing your time and energy into a dark, black, cyber abyss. It's even tougher when you're trying to break into a new field. In a culture of information overload, a face-to-face conversation, or even a personalized email, can seem like a novelty. In the professional world, it's crucial to use these to your advantage. 
We live in an age of unprecedented connection, which can translate to unprecedented opportunity. Contacting people whose jobs and companies you're interested in to talk about the field and glean advice on building a career gives you a chance to learn more about them and gives them an opportunity to get to know you. It's an organic and personal avenue toward employment; if not now, then later. Follow these tips to land a job the old-fashioned way, sans generic resume blasts.
01. Make Yourself—and Your Dreams—Known
If, like me, you sometimes think "networking" is a disingenuous pursuit, you're missing the point. Networking is making connections between people you honestly and authentically relate to. You may not think you have an active professional network, but look again. There are some untapped resources right under your nose.
Career coach Nancy Collamer, M.S., says the first thing to do—and something that too many people neglect—is to make sure your friends and family know what you do. A word of advice: if a child can't explain your job description, simplify it. If you're considering a change, let your nearest and dearest in on that info, too. People can't act on what they don't know. Connections can happen in the most surprising places, so keep your mind and your communication open.
02. Use Social Media Wisely
When I first considered creating a Twitter profile, a career adviser offered me a nugget of priceless, if not obvious, wisdom: The key to being successful on social media is being social.
Read an enlightening article written by someone in your chosen field? Retweet it. See interesting information about a local event? Post about it afterward. Brad Schepp, co-author of How To Find A Job On LinkedIn, Facebook, Twitter and Google+ says it's important to "Build your social capital by becoming known as a source for provocative content." Follow companies you're interested in and use the "like" button and comment box "to demonstrate your expertise and value to a potential employer."
And don't just consume; share relevant information, ask people you admire questions, and get involved in their conversations. Schepp suggests you "try to give four times for every time you take." To get started, make a plan—whether it's Instagram or a business Facebook page, build your profile one day, reach out to a certain number of contacts the next, post about your celebrations and struggles. Be purposeful, because we know how easily time slips away when scrolling through that feed.
03. Don't Wait for a Listing to Get in the Door
Enter the informational interview. Monster.com calls this type of meeting "largely overlooked" and "misunderstood." But no more! The goal is to gain "leads and information regarding an industry, a career path or an employer by talking to people you know or who have been referred to you." 
People who are passionate about their jobs love to share about them, and may be enthusiastic about offering guidance to someone who genuinely shares their interests. Whether it takes a cold call to an HR recruiter, an email introduction from your brother's best friend, or a phone call from a previous coworker, use the opportunity with intention. Ask to talk to someone to get more insight into their field, or even just for a tour of the facility. Come prepared with a set objective—what are you looking to get out of the dialogue? Also be prepared to answer what sort of work you're looking for and why.
A great place to find whether you have an existing connection to someone in your desired company or field? Linkedin. Don't be shy to reach out to your friend who went to college with the CEO of that publishing company you've been eyeing.
Michael Quigley, cofounder of ProMazo, an organization that connects companies with college students to perform project-based work during the school year, reminds job-seekers, "You are trying to meet another person, which is key to remember before, during, and after you interact. Try to make a genuine connection." Rather than asking for a job, use the conversation to show that you are a helpful, intelligent, and engaged person. Remember, actions speak louder than words.
04. Have an Attitude of Gratitude
An open mind and an appreciative spirit are key to a fruitful connection, professional or otherwise. Verily contributor Kirsten Nunez writes, "Showing true care for another person's words is essential for developing authentic relations. A collaboration is more likely to come to fruition if they feel like their thoughts matter to you."
Keep the gratitude flowing once the conversation is over. While you may hope that the connection leads to a job eventually, don't expect an offer right away. What should happen right away is an expression of your appreciation. Within a day or two, send an email or handwritten note thanking the person for the time and reinforcing how they were helpful to you. 
Quigley suggests following up more than once. When it comes time for that next hire, "the truth is companies do not just want people who 'would like' or 'appreciate' the chance to work with them. They want those who will put it all on the line and show how bad they want it."
05. The Benefits Go Both Ways
A few years back, I heard of a job opening at my office, and suggested a friend apply. It didn't take much effort on my part, just keeping my ears open and sending a few emails to pass her resume along to the right person. My coworker who became her boss was grateful to have a vetted applicant; she was happy to avoid wading her way thru other applications.
But I can't take all the credit. My friend had wisely kept me posted on her job-search status, probably recognizing that I might have an in down the road. She introduces me to new friends as someone who helped her get a job. Six years later, she's still grateful, and I know I appreciate that!
U.S. News and World Report notes, "When an employee refers someone, that candidate is hired about two-thirds of the time," and the majority of those referred employees report being satisfied with their jobs. As an incentive to encourage referrals, some companies even offer a monetary bonus for those who referred applicants, if the recommender and recommendee were both still with the company after six months. Ours happened to offer referral bonuses. It was a great experience because it was authentic, organic, and fruitful teamwork. And in the end, everyone wins!
It can be daunting to make yourself stand out for a job when your resume might get only a cursory glance and your painstakingly crafted cover letter is one of hundreds crafted with the same care and intention. But our careers shouldn't be a separate compartment of our lives. When we let our family, friends, and coworkers—those who know us and want the best for us—help us reach for our goals, our dreams and ambitions become all the more attainable.
Photo Credit: Adobe Stock