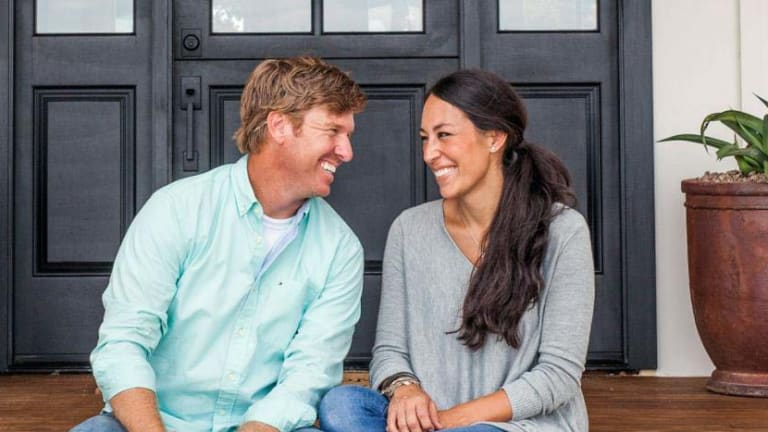 Why I'm Addicted to Fixer Upper (It's So Much More Than Just Another Home Improvement Show)
Find out why women across America got so excited about the second season of this brilliant show.
I know I wasn't the only one who was giddy with excitement this past week when Joanna Gaines announced on her Facebook page that season two of Fixer Upper is now available on Netflix. For us avid fans (without cable), that was music to our ears. What is it about this show that has won over the hearts of women across the nation? Almost every time I bring it up in conversation, the exclamation of "I LOVE that show!" is soon to follow.
I think the universal appeal of this show has a lot to do with the example being set by its hosts. As the recent meme puts it, "In a world filled with Kims and Kanyes, be a Chip and Joanna." Chip and Joanna are quickly becoming the power couple for a movement that offers a positive option in media; an idea that you can be creative, attractive individuals yet still offer quality, uplifting entertainment. And in case you're wondering, Fixer Upper's appeal runs deeper than home improvement!
Wonder Woman, Thy Name Is Joanna
Who doesn't secretly wish they had Joanna's magic touch when it comes to turning jumbled imaginings into reality? We've seen her and Chip transform some ungodly homes into small paradises while staying on budget. You can practically see the creative juices pouring out of her brilliant mind. But, Joanna's talent doesn't end there. She is also always ready to turn on mommy mode for her four kids, who are all under the age of 10. Her passion for using her talent to transform people's lives keeps viewers coming back week after week. Whether it's the newly married couple from Waco, Texas, or the children coloring at her dining room table, Joanna's gift points to a greater message—she finds her fulfillment serving others and family.
Chip and Joanna = America's Favorite Couple
They are the most unexpected couple, and it's what we love about them. When he's not tearing down walls or tiling the kitchen, Chip is busy . . . eating a dead cockroach? Um, yuck. All the ever-patient Joanna can do is shake her head in utter confusion. One partner seeks stability and a predictable lifestyle, whereas the other embraces a more "think outside the box" (sometimes way outside the box) mentality. Yet, they are a united front throughout each episode. We are left sighing over the love of a husband for his wife that he would work tirelessly to help her accomplish a dream, and in turn we admire a wife who elevates the good character of her husband. Chip and Joanna are such a welcome presence in a media space overrun with messy relationships.
We Are Inspired to Accomplish Our Dreams
After an episode of Fixer Upper, I often look at my own house and think, "Well, that's never going to happen!" I believe the reaction is pointing to a deeper desire though: to take steps toward fulfilling the dreams that were put on hold or perhaps written off completely. It can get overwhelming to look at the big picture of changes we want to make in our life. But, as the Gaines family proves, we can begin accomplishing our dreams by setting small attainable goals. Being proactive in little ways now will set us on the path toward fulfillment.
Each house on Fixer Upper is a beautiful masterpiece, but the one-hour episodes are deceptive. It takes weeks and sometimes months of hard work and challenging situations before reaching the final product. We all have aspects of our lives that we want to improve upon, and that's where Fixer Upper reminds us that the journey to accomplishing our goals starts with one step and a dash of creativity—and a good partner never hurts as well.
Photo Credit: HGTV