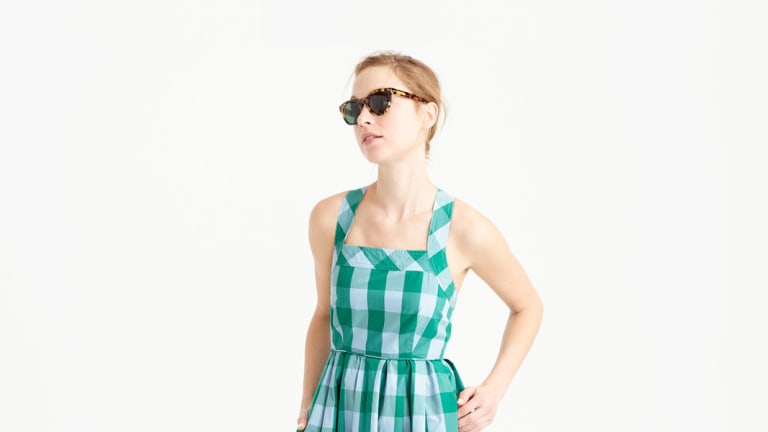 3 Fit-and-Flare Dresses Every Woman Needs in Her Wardrobe
Is there anything quite as universally flattering as a fit-and-flare dress?
Dress styles come and go, but the fit-and-flare dress is that classic piece we can always count on to make us feel beautiful—cinched waists and flowing full circle skirts steal our hearts every time. Luckily, the fit-and-flare isn't just a pretty frock. It's also the most versatile dress style that can be worn to almost every occasion.
Casual Knit //
A stretchy knit fit-and-flare dress is perfect for those days when you want to look cute but also want to put in zero effort. The knit fit-and-flare dress is the throw-on-and-go frock that immediately looks feminine and put-together, and the combination of the classic fit and casual fabric makes it easy to dress up or down. Throw on heels and a statement necklace for a dinner date or a pair of converse and a denim jacket to run errands. Talk about being comfortable all day long!
Fancy //
When invited to a formal event, the first thing we think is, "What am I going to wear?" The fancy fit-and-flare dress will be your go-to for any wedding, gala, or upscale cocktail party. You can rest assured that this dress will flatter your figure and have you looking occasion-appropriate. Fancier fabrics such as taffeta, lace, and satin will make this dress a seasonal chameleon, perfect for winter holiday parties and summer weddings alike. You can even try adding a crinoline underskirt for more poof. Besides, who doesn't love hitting the dance floor in a twirly skirt?
The Sundress //
The epitome of the fit-and-flare is the sundress. What's more season-appropriate than a light and flouncy dress that flatters your figure in all the right ways? Nautical stripes, blossoming flowers, sweet eyelets, and quirky checkers will suit your weekend brunches, picnics, and daytime strolls. Now this is spring in a dress.