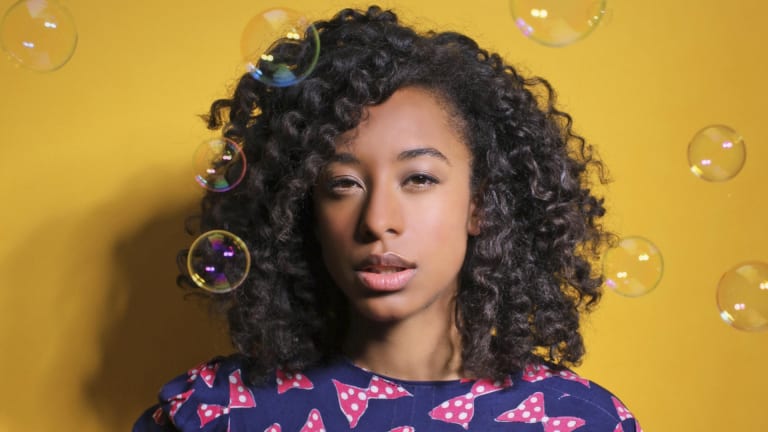 6 Female Singers Every Adele Fan Needs to Know About
If you like Adele, you're bound to love these ladies, too.
After Adele's song "Hello" came out I (along with many others) were forced to revisit past relationships that I had otherwise long forgotten. Her deep, poetic lyrics have a way of ripping open emotional wounds and exposing all of your past feels. At this point you, like me, have likely already worn out 25, so here are a few other talented ladies that may tide you over until Adele releases her next beautiful gut punch (which, who knows, could be years).
Birdy
At 20 years old, Birdy already has three albums under her belt (I was still living at my parents house at 20 years old, so that's kind of depressing). You may know her for her cover of Bon Iver's "Skinny Love." Now I am a Bon Iver fan and am usually pretty quick to judge a cover as not living up to its original, but Birdy nailed it. Her 2011 first album, titled Birdy, features covers of Fleet Foxes and James Taylor songs as well. Her 2013 album Fire Within consists of songs written by her as well as her new album that came out this year Beautiful Lies. Her lyrics are far more mature than her age would let on, and her instrumental and vocal talent is stunning. Her songs have been featured in Vampire Diaries, The Fault in our Stars, and The Hunger Games. So what's stopping you? Get thee to her tour. 
Duffy
You may remember Duffy from her 2008 song "Mercy," a song that still makes me feel like I can dance more attractively than I actually can...or should for that matter. As quick as she came she seemed to have disappeared off the face of earth. To date we've only been left with her two albums: Rockferry (2008) and Endlessly (2010). In 2011 she announced she would be going on a two year hiatus (um…still waiting). Last year she quietly released a new single "Whole Lot of Love," and if you are paying attention to her Instagram, you will notice recent pictures taken inside a studio. I have heard rumor of a 2017 new album release and worldwide tour. Here's hoping this rumor is true. I miss you, Duffy.
Corinne Bailey Rae
In 2006 I bought Corinne Bailey Rae's first album, and I still have and listen to it at least once a week. Let's put aside the fact that her hair is just absolutely fabulous. When I am having a particularly bad day, it can usually be fixed by getting in my car and blaring "Put Your Records On." Sadly, in 2008 her husband died of a drug overdose, which caused her take a hiatus from music. This sparked her album The Sea in 2010, a collection of songs written before and after his death—an album you might think would be dark and depressing but which is actually delightfully elegant. You can get her new album The Heart Speaks in Whispers which comes out May 13. In the meantime her two above mentioned albums pair nicely with a back porch at sunset and a glass of moscato.
Maria Mena
I cannot stop listening to Maria Mena's "Growing Pains." In fact, I cannot recommend this enough. Written post-divorce, it is heartbreaking and absolutely lovely at the same time. "I Don't Wanna See You With Her" so far surpasses Adele's "Hello" on the heartbreak scale. I honestly listened to this song 5 times in one day…on repeat. Her lyrics are painful and honest and wonderful at the same time. Unfortunately, I haven't heard a lot of her earlier music (in my defense, the woman has 7 albums and is 15 years into a recording contract), which seems almost criminal. Where has she been all my life? Seriously why am I just hearing about this? Give her a listen If you have never heard of her I'm sure you will be asking yourself the same question.
Rebecca Ferguson
It is unbelievable to me that Rebecca Ferguson unsuccessfully auditioned for X Factor and P Diddy's Star Maker. I don't know how anyone with half a brain could overlook this talent. Her most recent album Lady Sings the Blues (2015) has me wishing old jazz clubs still existed (if they do they certainly aren't anywhere near my small town). I want to be in a dark corner booth in some smokey bar watching her perform this album in its entirety. She just may be our generation's Aretha Franklin in the making or, if I may be so bold, Natalie Cole (God rest her beautiful soul). I am really looking forward to hearing more from this ardent bluesy singer.
Paloma Faith
The more I listen to Paloma Faith, the more layered her music becomes. A few years ago I heard her song "Freedom"from her album Fall to Grace, and I've been hooked on her ever since. One song will start out with an almost '70s disco Donna Summer-esque style, then the next song goes into a beat that's reminiscent of Black Eyed Peas (think "Elephunk"). Paloma Faith is all over the map when it comes to sound but her soulful jazzy voice is a sound all its own. Let us not overlook that wonderful eccentric style of hers. If you are looking for an album to play at your next party her 2014 album A Perfect Contradiction is the one you will want.