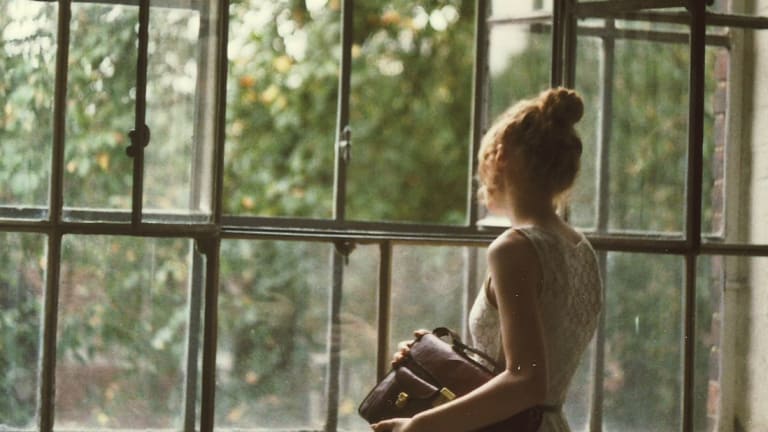 3 Surprising Things I Learned When I Gave Up Saying 'I'm Busy' for 40 Days
Has busyness become a part of your identity, too?
My Lenten fasts usually consist of items like desserts, TV, and alcohol. But as I thought about what I wanted to give up this year, I reflected on where I was in life and where I wanted to be in the year ahead.
After a stressful fall and winter, I had fallen into a bad habit of proclaiming my busyness whenever friends and family asked me how I was. My response was starting to bother me. I realized "busyness" had become part of my identity. Every time I said I was busy, it made me feel important and productive. It was a way for me to communicate to others that because I was prolific with my time, I was worthy of their love and approval.
I saw that I needed to nip this in the bud. So for Lent this year, I gave up saying, "I'm busy." The lessons I learned surprised me.
My busyness was actually laziness.
Early this year, I read Still: Notes on a Mid-Faith Crisis by Lauren Winner. In it, Winner recounts how her full schedule actually kept her from doing more worthwhile things in life. She writes:
"Busyness as often as laziness supplies my excuse: I am too busy to go to church, too busy to pray; there's not enough time to pray, not enough time to hold body together, let alone soul. I am too lazy to do what's important, or hard, so I stay busy with everything else."
This spurred me to think about how I'm spending my own time. Using my paper planner, I started loosely tracking my time. I noticed that there was plenty of time throughout the week to accomplish the activities I wanted to do, such as sewing an apron, journaling, building a new website, or simply taking time to read in the morning while drinking my tea.
Instead, I was spending a significant portion of those valuable pockets of time scrolling on my phone, quickly hopping on social media just to "check in," reading blogs, and mindlessly watching TV.
Through refraining from saying "I'm busy," I was able to accurately assess what was keeping me from working toward my professional or personal goals. The problem rested not in my schedule but in the unnecessary activities with which I filled my valuable time.
I realized I'm not as busy as I think.
As I cut "I'm busy" from my conversations, I noticed a shift in my thinking. I started operating out of a sense of abundance with my time versus scarcity. I looked at my schedule differently, and I realized I wasn't as busy as I thought I was. Rather, I was a poor steward of my time.
". . . Making space for [worthwhile] things requires being better stewards of time. It means resolving to spend nonworking time on higher-value things rather than easy things, such as turning on the TV," writes Laura Vanderkam, work–life balance author and Verily contributor.
While my life is full of work, home, and community commitments, I realized that the 168 hours I have every week do provide me with the time I need to accomplish those commitments.
My perceived busyness came from my poor habits during the week. I lacked a consistent wake-up time. I would come to my lunch (if I took one) wondering what I had done all morning. At the end of the day, I hadn't set a clear time to stop work and go to bed.
I realized that I feel busy all the time because I lack the routines to keep me grounded in my daily work and home life.
Kevin DeYoung, a writer and pastor, puts it this way in his book Crazy Busy: "Many of us are less busy than we think, but life feels constantly overwhelming because our days and weeks and years have no rhythm."
Recently, I've started experimenting with simple rituals that help me order my days and weeks. I start my mornings by reading and journaling with a mug of hot lemon water. After breakfast and before lunch and dinner, I take a short walk with my dog. When my workday is over, I clear my email and then close my computer by 6 p.m. to begin dinner. I'm still figuring out what habits work for me. But these simple activities help me structure my day so that I don't feel busy and depleted at the end of it.
I became more aware of the preciousness of time.
"Tell me, what is it you plan to do with your one wild and precious life?" asks Mary Oliver in her poem "The Summer Day." As I removed "I'm busy" from my vocabulary, this question has swirled through my mind as I'm realizing the beauty and sacredness of my time.
On Ash Wednesday (the start of Lent), my pastor marked my forehead with ash. The ash symbolizes many things, but for me, it was a reminder that death awaits us all, and we are tasked with using our days well.
Busyness is not a measure of our value, productivity, significance, or importance as human beings. When Paul Kalanithi, the late surgeon and author of When Breath Becomes Air, received his metastatic lung cancer diagnosis in his mid-thirties, he realized the nearness of death. He imagined two approaches: He could "live life to its fullest" with frantic activity, or he could simply be fully present in the life he had remaining.
"I prefer a more tortoiselike approach. I plod, I ponder, some days I simply persist," he writes. "Everyone succumbs to finitude. . . . Money, status, all the vanities the preacher of Ecclesiastes described, hold so little interest: a chasing after wind, indeed."
Do I really need to spend hours on Pinterest finding the perfect way to make my living room look like an ad for Pottery Barn? Why do I use money and time trying to build just the right wardrobe? How many followers on Instagram will it take before I feel like I've succeeded?
I'm a tremendous advocate of home decorating, finding a fashion style that instills confidence, and using social media. But I've realized that I don't want to look back on a day, week, month, or year to find that all I did was strive after self-focused and fleeting endeavors.
I want to look back on my days and see that I spent my precious time pursuing the work I'm passionate about, creating a home of rest and beauty, reading books that expand my mind, cooking meals that nourish and bring pleasure, and loving my family, friends, and neighbors.
Through choosing not to declare "I'm busy!" for forty days, my eyes were opened. I'm learning not to measure my success by the degree of my busyness but by how intentionally I fill my days. Author Mandy Hale says, "A person being 'too busy' is a myth. People make time for the things that are really important to them!" I second that.
Photo Credit: Tina Sosna