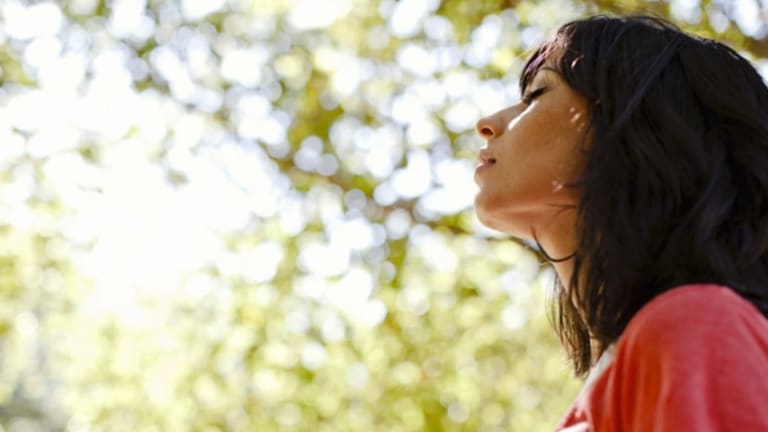 This Company Thinks Women's Cycles Are a Good Thing and Is Willing to Prove It
Can 'period policies' help boost productivity and level the playing field for working women?
A British company, Coexist, has made headlines recently for introducing a "period policy" as a unique way to show support for their female employees. The policy specifically enables women suffering from extreme period symptoms to take time off when needed, a move which they hope will "create a happier and healthier work environment." Bex Baxter, a director of Coexist, explains, "we wanted a policy in place which recognises and allows women to take time for their body's natural cycle without putting this under the label of illness."
With an estimated 90 percent of women of reproductive age experiencing monthly period pain to varying degrees (6 to 10 percent of these struggling with the debilitating painful condition of endometriosis in the United States), Coexist isn't the first company to introduce a policy trying to address the issue. The global chain Nike introduced menstrual leave back in 2007, and it has been a legally protected right for female employees in Japan since the 1947.
Critics are accusing policies like this of reverse sexism, while others suggest that they reinforce old sexist stereotypes, taking women back to a time when they were considered less competent than men to work because of their periods.
As Radhika Sanghani writes for the Telegraph, however, this policy "is not designed to let women take as many days off as they want each month, while they sit at home watching Netflix. It is there to help the one in 10 women who have dysmenorrhea and will occasionally need to take a sick day; the women who have been up all night with cramps and want to start work later (and finish later); the women who have such painful heavy bleeding that they'd be more comfortable working from home once a month." Rather than struggling on in silence or lying to their employers about why they need to take a sick day, this move could help women remove the stigma of period-related suffering and work more effectively and productively all month round.
Given that periods are a natural part of a woman's cycle and not a disease to get rid of, I find it super-refreshing to hear a company putting its money where its mouth is in support of women in the workplace. As Francisco Liquido wrote for Verily a few years ago, rather than trying to become more like men to fit in, everyone in an office—and society at large—benefits when women are able to be themselves, with all the unique strengths and contributions that they bring to the table.
Coexist stands by the belief that rather than having a negative impact on productivity, their new policy will actually increase productivity at work: "Many companies are male-dominated and encourage long hours, but there is a misconception that taking time off makes a business unproductive," Baxter says. "This is not about employees taking more time off but working more flexibly and efficiently around their menstrual cycle and encouraging a work-life balance."
She also pointed out that many women experience an increase in productivity after their periods with the rise of hormones, making up for a potential decrease in productivity for a day or two during heavy bleeding.
Personally I think the idea of "balancing [the] workload in line with the natural cycles of the body," as this British company puts it, is pretty awesome. Acknowledging and respecting the fact that working women sometimes have different needs from working men, removing the stigma of period-related suffering, and encouraging women suffering from conditions such as dysmenorrhea and endometriosis to stay healthy and look after themselves can only be a positive thing. I hope that this, along with other policies that acknowledge the unique needs as well as the unique assets of being a woman, is a trend that catches on.
Photo Credit: Nima Salimi