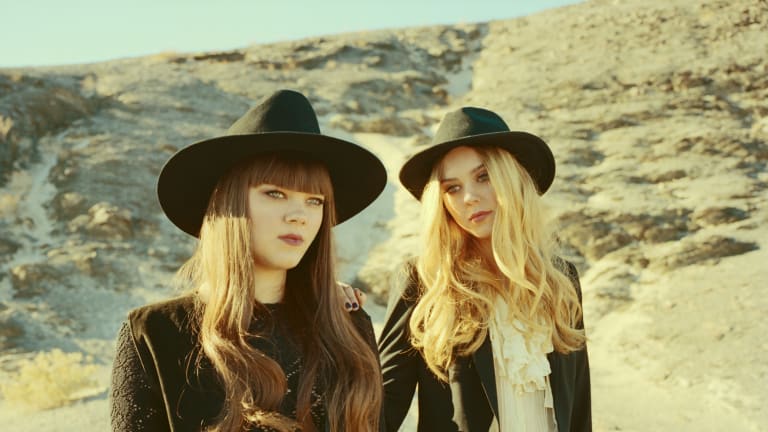 If You Like Mumford & Sons, These Musicians Need to Be on Your Radar
Get ready to boost your playlists with these awesome folksy sounds.
You are one of three types of people. You either love new and old Mumford & Sons, you love old Mumford but don't like the new sound, or you were never a fan of Mumford at all. If you are the latter, you're missing out and should read on. If you're either of the former, you're definitely in for a treat. Check out this music to add to your Mumford-filled playlists.
Bear's Den
If you are longing for that delicious old Mumford folk/rock sound, look no further. The British alternative rock band Bear's Den was formed in 2012. Its record label, Communion, was founded by Ben Lovett of Mumford & Sons, and the two bands are very supportive of each other. They were also featured in the must-see documentary Austin to Boston with Ben Howard, Nathaniel Rateliff, and The Staves (all exceptional acts in their own right).

Gregory Alan Isakov
Born in South Africa, raised in Philadelphia, and now living in Colorado, Gregory Alan Isakov uses his extensive travels to influence his songwriting. I would recommend this folk artist if your tastes are on the slower side of the folk spectrum. He is an exceptional songwriter and all-around nice guy. There isn't just one album of his I could recommend because, to be honest, they are all exceptional, but you're well-off starting with his 2009 album This Empty Northern Hemisphere.
Frightened Rabbit
I cannot say enough about the Scottish rock band Frightened Rabbit. Scott Hutchison's lyrics are the honest, real kind that sear through you. Listen to the song "Poke" from The Midnight Organ Fight, an album that sounds like it stems from a pretty epic breakup. If you are into new Mumford, give it a listen. The band's new album, Painting of a Panic Attack, comes out April 8. In the meantime I recommend The Midnight Organ Fight and The Winter of Mixed Drinks. Frightened Rabbit is currently touring, so get your tickets while you can (*cough* I already got mine *cough cough*).
Owl John
If you couldn't tell, I am about half a cup obsessed with all things Scott Hutchison (the lead singer of Frightened Rabbit), who is the mastermind behind Owl John. I would say this is a happy medium between new and old Mumford, but it most definitely forges a unique sound of its own. Not only does this man write straight poetic lyrics, but he also does his own album artwork. Before starting Frightened Rabbit, he studied illustration at the Glasgow School of Art. Owl John has a slightly more chill sound because he was wanting to get away from the Frightened Rabbit sound. My personal favorite track on his album is "A Good Reason to Grow Old."

Dry the River
English alternative rock band Dry the River is another group that would appeal to fans of both new and old Mumford. It's a little more on the slower side with songs such as "Shallow Bed" (which I recommend). Unfortunately on November 12 last year, the band members announced that they were splitting up to go their own ways. They did leave a parting gift to fans, however, with a final EP titled Hooves of Doubt.
First Aid Kit
Sisters Klara and Johanna Söderberg are the Swedish folk duo that make up First Aid Kit. In their early and mid twenties, they already have one EP and three albums under their belt. They almost sound like Brandi Carlile but a little softer, and they've toured and recorded with big names such as Conor Oberst and Jack White. The main point I would like to make is that I want to put them in a suitcase, fly to Greenwich Village, set them on the stage of The Bitter End, and force them to perform so that all who are listening can be transformed back to when the sixties folk era was just coming up. Dream big, right?
City and Colour
With a voice like butter, Canadian singer Dallas Green performs acoustic folk music under the name City and Colour (Dallas = city, Green = color ... clever). Green was the guitarist and backup vocals for Alexisonfire in the past, but you might also recognize him from You+Me, which is the duo of Green and Alecia Moore (also known as Pink). He says the best music for him is sad music, which is awesome if you're a Mumford fan. If you too love sad acoustic folk music, hearten yourself with that there's a wealth of music left to discover.