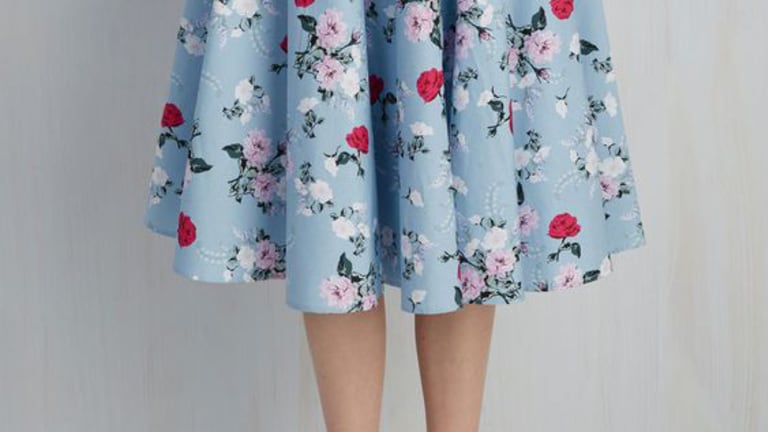 Beautiful Spring Midi Skirts You'll Want to Wear All Summer Long
Midi skirts are our all-time favorite warm-weather wardrobe staple, and we've found a style to suit everyone.
Spring has finally arrived, and it's time to unpack our warm-weather clothes. What are we reaching for first? Our midi skirts, of course.
Nothing says spring like a swishing, feminine A-line skirt, flowing in the temperate breeze. If you're looking to add a couple more skirts to your collection, we've already (obsessively) searched the season's best styles for you. Take a look at our favorite midi finds.
Floral //
Floral prints plus midi skirts—it's a winning combo. Whether in the form of watercolor florals, English florals, or even vintage couch florals, we are all about those floral midis. Or as Miranda Priestly would say, "Florals? For spring? Groundbreaking."
Solid //
A solid-tone midi skirt will be your trusty go-to for any occasion, especially in the spring and summer months. Need to dress up your T-shirt and sneakers? A solid midi skirt will save the day (and keep you cool).
Printed //
The warmer temps have banished our grumpy winter-weather blues, giving us, dare we say, a spring in our step. Express your optimism and have some fun in a quirky printed skirt that will have you and everyone you pass by smiling.