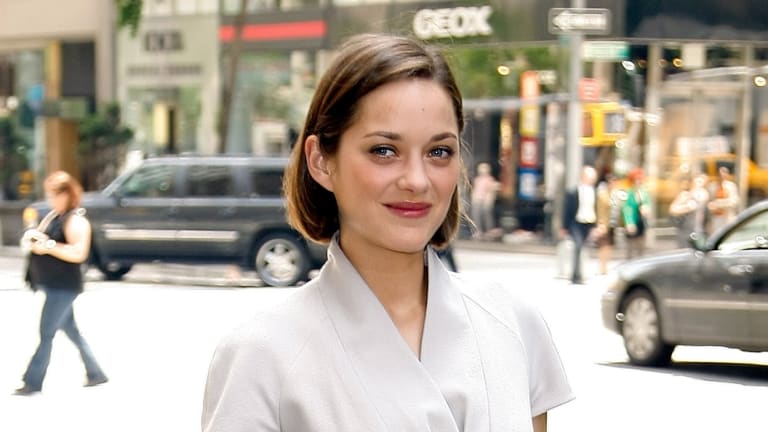 3 Effortlessly Chic Looks from Marion Cotillard and How to Recreate Them
Feminine and fashion-forward, this chic French actress is one of our favorite style icons.
Marion Cotillard, icon of everything French, has a style that is eclectic and unconventional. Her intrigue is undeniable. She carries an air of mystery both on screen and off—her allure catching the attention of every viewer with her unassuming yet commanding presence. There is a quality to Cotillard that is reminiscent of a time before the glitz and glamour of Hollywood, setting her apart from most starlets in the acting world.
The world first took notice of Cotillard's timeless beauty when Dior cast her as Lady Dior, shining a spotlight on her red carpet and street style. Since then, she has become a pillar of grace in Hollywood, and she is someone women everywhere would do well to take a few style notes from. Here's how to recreate three of our favorite Cotillard looks.
Boldly Fashion-Forward
Cotillard is hardly afraid of donning couture on the red carpet. Bright colors, bold prints, unique silhouettes—you name it; she's rocked it. While Cotillard is willing to take a risk on the red carpet, her looks never come across as obscure or over the top. Her style is aspirational yet achievable. Cotillard will often wear luxe materials of brocade, embroidery, or glossy taffeta in a classic silhouette, creating a flattering look that is approachable yet fashion-forward. Luckily for us, brocade, embroidered, and three-dimensional floral-print dresses are making their way into mainstream fashion. Don't be afraid of these luxe numbers; you can dress them down with flats, a simple clutch, and natural makeup—just like Cotillard.
Effortlessly French
Cotillard is French—so of course she can be found sporting the French staple, a long-sleeve striped T-shirt. This look is the epitome of Parisian street style: casual yet pulled-together. Her black jeans are comfortable and chic, while the leopard cape offers that je ne sais quoi we are all dying to master. The contrast of the animal print and the stripes just works. This look is simple to recreate; all it takes are your classic black skinnies and a Parisian striped tee. And if you don't have a leopard-print coat lying around, feel free to incorporate a leopard-print scarf or purse to achieve that perfect juxtaposition of contrasting prints.
Retro Femme
How could we not swoon over this classy ensemble? Elegant, dignified, feminine—it's what we all hope to achieve for formal office-chic. Flattering in every way, Cotillard belts her blazer to create an hourglass silhouette, while the pencil skirt tastefully emphasizes her ladylike curves. Because many skirt-and-blazer sets come in decidedly unfeminine shapes, recreate this outfit yourself with a little mixing and matching by picking a skirt and blazer in complementary colors. Make sure to belt your waist to achieve that flattering and fashion-forward look.