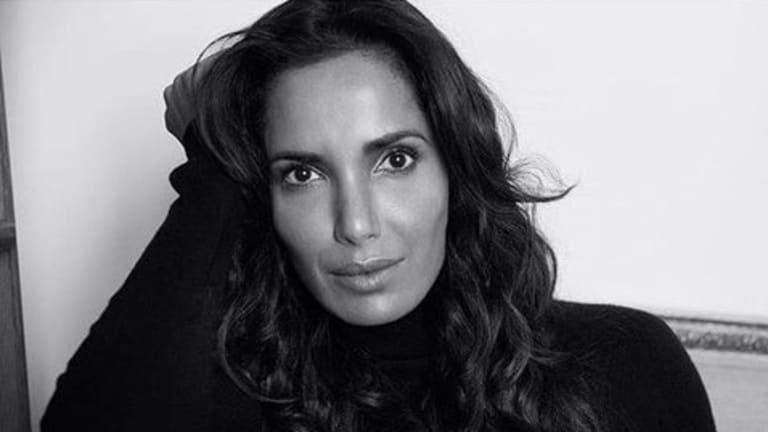 This Modeling Star Just Reminded Us We're Not Alone in Our Body Image Struggles
'It's not an accident that 95 percent of people who suffer from anorexia are women.'
We love when we see women in the media bringing attention to important women's issues that affect us, so it was especially refreshing this week to hear Padma Lakshmi speak out about body image and the dangers she experienced as a woman in the modeling industry.
Lakshmi, the Emmy-nominated host of Bravo's Top Chef, released her memoir, Love, Loss, and What We Ate, last week on International Women's Day to widespread praise. In the book, Lakshmi chronicles her "unlikely path from an immigrant childhood to a complicated life in front of the camera," dishing about her parents' divorce and her subsequent twenty-year estrangement from her father, launching into a modeling career after getting discovered while studying abroad in Madrid, and her relationship with her body over time, among other things.
"I spent most of my twenties modeling, and I know that's no accomplishment of my own," Lakshmi says about her modeling career, which she initially used to pay off her college loans. "That's the alchemy of the genetics my parents gave to me."
In discussing how working as a model has affected her own body image, Lakshmi is quick to admit that "first of all, we're freaks of nature. It's not normal to be 5 feet 9 inches and weigh 115 pounds," adding, however, that "when I was a model twenty years ago, you didn't have to be quite as thin as you do now."
She spent her early modeling days hiding a seven-inch scar on her right arm, the result of a car crash that she survived when she was 14 years old. "In my late twenties . . . I knew I wanted to do something more meaningful," Lakshmi says of her transition to a post-modeling career. "The first step was to show my scar and be open about that."
Lakshmi eventually grew to have mixed feelings about the impact models have on young women who read fashion magazines. "A lot of young girls look at those magazines, and they think that's how they need to be. . . . So I suffered a lot of guilt and mixed feelings about how I had made my living," Lakshmi confesses. "It's not an accident that 95 percent of people who suffer from anorexia are women."
As part of her post-modeling career, Lakshmi wrote Easy Exotic, a book of international recipes and related essays, which was awarded Best First Book at the 1999 Gourmand World Cookbook Awards at Versailles. In 2006 she joined Top Chef, where she continues to serve as host. Despite her changed career path, however, her departure from modeling has certainly not made her exempt from the body image concerns that she faced in her early career. "I can tell you now, after having spent ten years on American television . . . that people talk about my appearance a lot more than they talk about [cohost] Tom Colicchio's appearance because he's a man. Nobody asks him how he keeps his figure on America's Top Chef. Lucky for the show . . . I have three people whose sole job it is to make me look good."
In addition to her work as a television personality and author, Lakshmi dedicates a lot of her time to helping women as cofounder of The Endometriosis Foundation of America, a nonprofit organization focused on increasing awareness, education, research, and legislative advocacy around the disease. Lakshmi has publicly spoken about her experience with endometriosis, and now as she speaks about the body image challenges models face, we see a trend: This is a woman who, in telling her story as she does in this memoir, reminds countless other women that they're not alone in their struggles.
We love to see this kind of transparency from stars who aren't afraid to use their influence to shine a light on complicated but valuable topics.
Photo Credit: Ecco