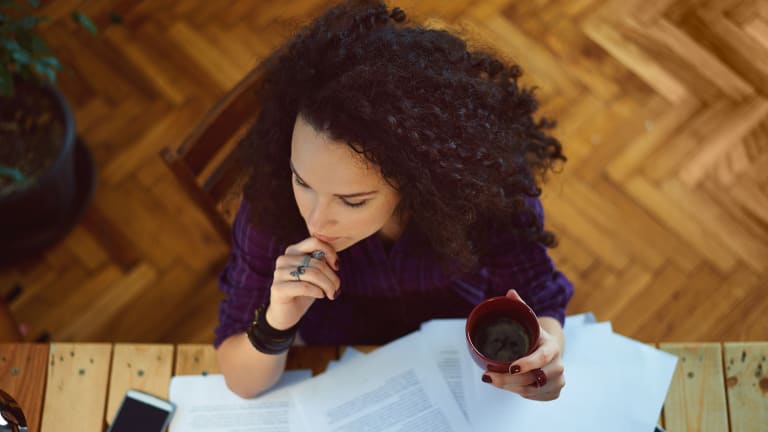 Airbnb Proves That a Few Simple Changes to the Hiring Process Really Matter For Women
This is great news for working women everywhere.
Recently, the tech industry has come under scrutiny over its (mis)treatment of women. A new survey revealed that as many as 60 percent of women have experienced harassment in their jobs. The problem is often referred to as the "elephant in the room," exemplified by the creation of a website, Elephants in the Valley, that allows women to share their stories of repeated discrimination. The problem of discrimination seems so common to the tech industry culture, further contributing to a sense of deep discouragement and inevitability that often accompanies the diversity discussion.
While the problem is easily diagnosed, the remedy is not straightforward. The challenge of ensuring women have equal opportunities in science and technology is a complicated issue with contested causes, and there is no quick fix. Often the conversation around diversity seems to be a lose-lose, a deconstructive critique where even the best efforts towards inclusion devolve into tokenism. With contention surrounding the diversity issue on the rise, changing the status quo can seem too demanding.
Recently, one tech company challenged this bleak portrait of the industry and made the news for doubling the women on one of their data science teams. Our favorite budget travel option, Airbnb paused to critically examine their hiring practices and implement changes accordingly.

Airbnb noticed that while they received many female applicants, these rarely translated into actual hires. To correct for this, the hiring team made quick changes to their process. They removed the names of people on projects, and made an effort to ensure that a woman applying for a job on the data science team presents to a panel with at least one female employee—eliminating the unnecessary intimidation factor that may accompany presenting to an all male panel. It's worth noting that these changes are organic to the existing hiring structures in Airbnb. The company also launched a series of talks called "Small Talks, Big Data" to draw more women to jobs in data science.
I found reading about these quick changes so encouraging for their simplicity and humanity. Removing names, ensuring that an interview panel has a friendly face—these are common courtesies. Who knew such simple, hospitable gestures would make headlines for being so revolutionary? The company appears to have implemented these changes without any fear of quotas diminishing the talent of their applicant pool, contributing to evaluation apprehension, or threatening existing talent. The changes to their hiring system seem to be an extension of Airbnb's commitment to fostering hospitable spaces.
Airbnb's dedication to data transparency by releasing their statistics is an admirable and helpful step toward fostering accountability in Silicon Valley. In other words, their company is setting the standard for fair, equitable hiring practices with the garden variety values of honesty and courtesy. Airbnb is now looking to expand their diversity efforts to consider questions of race as well. I look forward to their findings as they advance their efforts in creating hospitable work environments for all employees. 
Photo Credit: Adobe Stock