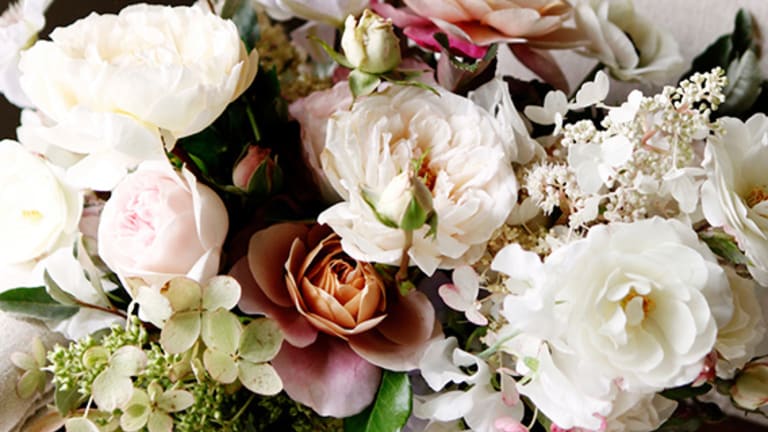 25 Thoughtful and Affordable Valentine's Day Gifts For Every Love Language
This year, give your loved one a gift they'll treasure.
Last St. Valentine's Day, my husband surprised me with a homemade five-course meal complete with gougères, baguettes, and fondue with all the fixings. He took me to my favorite place, France, without having to leave our dining room.
Over the years, he's shown me love in many ways. But to be honest, I don't remember the Valentine's Day gifts before this one. I'm sure they were as thoughtful, but my guess is that they didn't quite speak my primary love language: acts of service.
After decades of counseling and research, Dr. Gary Chapman, author of The Five Love Languages, discovered that everyone "speaks" a primary love language. Each love language is both a way to express and experience love emotionally.
Dr. Chapman explains, "Every child is born with a love tank, and I compare it to a gas tank in a car. When the love tank is full, the world looks beautiful, and we feel loved. When the love tank is empty, we feel discouraged and uncertain about ourselves and our relationships."
That one Valentine's Day fills my love tank time and again. It warms my heart whenever I think of Paris or spot Gruyère in the cheese aisle. On difficult days—and there are plenty of them—when our kids are driving me nuts, we're worried about money, or he's traveling for work, I recall how he watched YouTube videos and practiced baking bread twice beforehand; of how the kitchen was covered in food scraps and flour, yet he insisted on cleaning it up himself; of the selfless time and effort he put into it (cooking and cleaning does not at all come naturally to him). Whenever my love tank is running low, I remember this gift and feel loved all over again.
This is the power of speaking another person's love language even—and especially—when it's not our own. We can't show our loved ones how much we care about them every single day. But we can give them a thoughtful gift based on their love language that will continue to fill their love tanks throughout the year.
Dr. Chapman explains each love language here. Find out which one your best friend, grandparent, or significant other understands best, and then read on for last-minute, affordable gift ideas that will speak volumes to them in the long run.
Acts of Service
01. Send a coupon for an online concierge service such as TaskRabbit to help them with anything from picking up dry cleaning to assembling furniture and housecleaning.
02. Offer to spend a day "Marie Kondo-ing" their stuff; post their belongings that need a new home on sites such as eBay and Poshmark. Or sort items to donate.
03. Find out the one thing they hate doing most, and do it for them for a month. Our editor in chief, Kara, says, "If I lived at home, I would clean out the dishwasher for my mom every day!"
04. Give this person time to do something they love. Sometimes just permission in the form of a note that says, "Go for a long bike ride today. I've got this!" is an act of service. This may mean picking up the slack, such as doing a chore on their to-do list or running an errand for them so that they feel free to have fun.
05. Match a small gift with a small act of service. Buy a bag of tea or coffee with a note saying that you'll brew it for them every morning, or give a gift card to a coffee shop and offer to babysit while they enjoy some "me time."
Words of Affirmation
01. Survey people who know this person with the question, "What is your favorite quality about [insert name]?" Then take all of their answers to create a Wordle. Bonus: Blow it up and print a copy for less than $2 at your local print shop. Frame for them to hang.

02. Make a mix CD or create a playlist on a program such as Spotify or Apple Music with songs that remind you of this person. Write a list explaining why you chose each song.
03. Using a fancy camera or your phone, film yourself listing all the things you appreciate about this person. Sing a song, or add in favorite memories, props, or other people for pizzazz. They can watch it over and over again.
04. Use Boomerang to schedule out a month of emails with one thing you love about the person each day (bonus points for creative GIF use, of course).
05. Host a dinner for your friends, and make them all the "Guests of Honor." Go around the table and toast to each person, telling them how important they are in your life. Verily editor Sophie shares, "My sister did this for all of us sisters and had us all in tears!" Heart melt.
Quality Time
01. Plan a volunteer day for a cause or organization they believe in. Include a group of friends, and pack healthy snacks.
02. Create a personalized full-day itinerary of simple activities you can see and do for the day. Spend time at the library, cook a healthy meal together, or taste a bunch of wines. The sky is the limit as long as you're together.
03. Think of what really makes your loved one light up, and make a date of it, even if it isn't typically your thing. Explore this person's favorite subject or hobby together, and let them teach you something. Trust me, the quality time cup will overfloweth.
04. Decide on a new routine to do together—such as getting up a little earlier to have breakfast every day, happy hour once a week at a favorite local venue, or a monthly Skype session with a faraway friend.
05. Check out Groupon for deals on last-minute activities that neither of you have tried. From a trendy new workout to whale watching and trampoline jumping, there's a world of kooky things to explore together.
Physical Touch
01. A DIY spa day: Prep a kit with candles, bubble bath, and soothing supplies. Try All Good's healing coconut oil skin food, body lotions, and lip balms—they're luscious, organic, sustainable, and perfect for the whole family, kids included.
02. Gift a blowout at your local salon or dry bar (~$40) or an old-fashioned straight-razor shave for guys (~$20).
03. Make a pack of "coupons" they can cash in for a hug, no questions asked.
04. There's no physical touch person who doesn't love a head massage. Massage their scalp while watching a movie or just relaxing on the couch.
05. Get manis/pedis together while you catch up. I used to do this once a month with a dear friend. I'm totally the opposite of a physical touch person, but I looked forward to this ritual every time.
Gifts
01. Think of something they love that is wearing down—their yoga mat? wallet? cutting board?—and consider buying a replacement. Dr. Chapman notes that addressing a need is more powerful than buying something you think they want.
02. Send a Bouq. The $40 flat fee includes shipping in two to four business days. You'll get cut-to-order flowers from a sustainable and ethical company. In a pinch? Choose from its Same-Day Delivery selection.
03. Create a cute collage or Pinterest board of "What I Would Buy You if I Were a Millionaire" plus the reasons why you'd buy each object for this person if you could. For those whose love language is gift giving, it's truly the thought that counts.
04. Gift cute accessories to your friends. Kara shares, "I never remember the little details that make an outfit. I love it when friends help me out with a belt, necklace, or scarf." Or send a pair of super-stylish and affordable specs from EyeBuyDirect (prescription lenses start at $6!). Its EBD Blue line (starting at $40) turns glasses into a digital screen shield that protects eyes from that infamous blue light that messes with our mood and sleep cycles.
05. For a friend with a sweet tooth, send a box of cookies delivered right to their desk. The Cookie That Gives delivers all over the U.S., and it also donates to the charity of your choice—so, you're giving a gift that gives twice.
To find out your love language, take the love language profile here. And remember that some of the best Valentine's Day gifts don't cost a dime.
Photo Credit: Belathee Photography