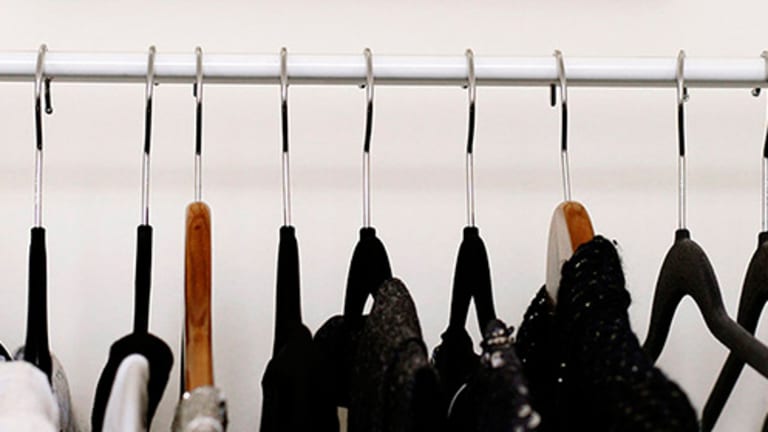 10 Thrifting Dos and Don'ts from a Thriftaholic
There's plenty of hidden treasure to be found if you know how to look.
The first time I walked into a Salvation Army was to find a costume for a school play. After all, thrift stores were places to find that kind of clothing. But, after realizing that there were actually well-made and quality clothes there, I kept going back.
Today, thrift store and rummage sale outfits make up a large part of my wardrobe and closet space. As a college student, thrifting allows me to save money while not compromising fashion—there's nothing better than finding name-brand clothes at a fraction of the normal price. But the thrill of the art of thrifting is not just in finding treasures at delightful discounts but also in creating a unique style and statement by combining vintage and modern pieces.
Whether you are a thrifting trainee or a parsimonious pro, here are a few thrifting dos and don'ts to help you turn up treasures and make the most of your rummaging.
01. DO know what you are looking for.
It is easy to become overwhelmed quickly, especially when entering larger thrift stores such as Salvation Army and Goodwill. It helps to have an outfit or article of clothing in mind to aid in your search. Spend some time thinking about an outfit you want, and then plan a day to go thrifting in search of similar unique finds.
02. DON'T avoid details.
Nothing beats finding a vintage designer piece in your size. But before you throw your newfound treasure into your "yes" pile, examine the item for any rips, tears, missing buttons, undone hems, and stuck zippers. If you aren't willing repair the item, it's best to leave it on the rack. If you are willing to put on your seamstress hat and fix the item at home, make sure to point out the damaged item to the thrift store employee—oftentimes they will give you a discount.
03. DO look at colors and textures.
Though many stores organize clothing by size, some, such as Salvation Army, organize by color and style. Head for the colors that you like to wear and that are "in" for the season. Within a certain color section, quality fabrics will stand out against the worn, faded ones. Trust me, the good stuff usually isn't that hard to find.
04. DON'T be grossed out.
This is a big one. Don't think of thrifting as wearing someone else's old clothes. Instead, think of it as making something your very own. The huge range of brands, colors, and styles that thrift stores offer allow you to experiment. Part of the joy of thrifting is creating a look that is 100 percent you. Also, there are ways to deep clean nearly anything you could find at a thrift store, so don't worry about that.
05. DO read tags.
One of the first things I do after spying a potential buy is to read the inside tag. What size is it? Who made it? After many trips to thrift stores, I find myself pulling out pieces from designers such as Anthropologie, Banana Republic, Ellen Tracy, J.Crew, and Loft—quality pieces I know will last. Many times you can find brand-new clothing with tags still attached. Reading the tag also tells you how to wash the item. Because some (many) items are dry clean only, washing instructions will certainly alter your price per wear, so take note.
06. DON'T shy away from accessories.
Thrift stores are ideal locations to find belts, jewelry, purses, scarves, and watches. While, yes, some of the items were purged for a reason, other times you can find really quality pieces for pennies on the dollar—I'm talking vintage and designer items you won't find anywhere else. Many secondhand shops have designer sections that display Coach, Fossil, Guess, Prada, and others.
07. DO try it on.
You really can't be sure about a piece until you try it on. Just because you're thrifting and items may be cheaper doesn't mean you shouldn't do your due diligence. If you are not sure if a piece will fit or look right, head to the dressing room. And be willing to try on clothes one size smaller and one size larger than your normal size. Due to the wide variety of brands at thrift stores, pieces that you think might be too big or too small will fit just right. You may be pleasantly surprised.
08. DON'T be hasty.
I've left thrift stores with bell-bottom plaid pants, eighties-style prom dresses, and hobbit-like vests. They all seemed like one-of-a-kind finds at the time, but they actually weren't that practical for me. Consider how articles of clothing will work with items you already own and how you plan to wear them. It is easy to throw spunky items in your cart, but you may want to reconsider a purchase that could just end up in the "give away" pile again.
09. DO be aware of further discounts.
Chains such as Salvation Army and Goodwill offer discounts for veterans, seniors, and students, and they have colored tag days, holiday sales, and others. I always get an extra discount on Thursdays at Salvation Army by showing a student ID. Hey, why not save even more if you can.
10. DON'T be discouraged.
Thrifting is basically treasure hunting. Some days you find buried treasure, and some days you walk away empty-handed. Enjoy the experience, and don't be discouraged if you don't find something every time. Visit thrift stores both near you and when you travel. Thrift stores in larger or "hipster" cities will often have better brands and more of a selection. Smaller shops, however, will be more unique. You're not always guaranteed to score, but when you do find a treasure, it'll be well worth the wait.
Photo Credit: Belathee Photography