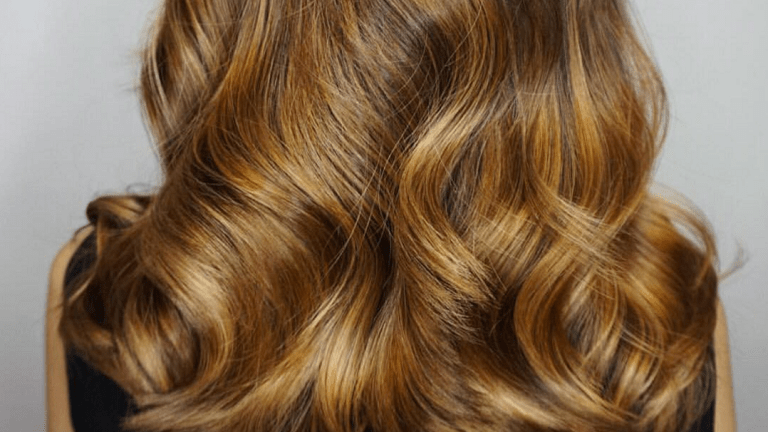 5 of the Best Hair-Dyeing Trends for Natural-Looking Highlights
We love these new low-maintenance highlighting techniques.
The beauty industry may have grown out of its extreme ombre hair obsession (literally), but more subtle versions of gradient hair are here to stay. A more natural looking approach to coloring is revolutionizing how women highlight and dye their hair—and we are all about it! 
The days of stark, uniform highlights and over-bleached ends are gone, making way for a softly blended, gradient hair trend that has us ready for a trip to the salon. Check out these techniques for some freshly colored locks!
Balayage //
We are all familiar with traditional foils—and the 50/50 chance that the highlights will end up resembling a zebra's hide. Avoid the risk by trying balayage, a freehand technique in which sections of hair are hand-painted with lightening agent. Each section is very lightly highlighted at the roots, then blended seamlessly to the ends of the hair which are fully saturated. The overall look is more of an effortless blend of two solid colors, resulting in a more sun-kissed, beachy finish.
Cherry Bombré //
Cherry bombré can be as subtle or intense as you like it! Primarily for women with dark brown or black hair, cherry bombré uses the balayage technique but leaves the roots extremely dark and frosts the ends of the hair with a solid auburn cherry color. If you're feeling extra-experimental, ask your stylist to bring the cherry color up higher on the hair. If you're nervous about it looking too red, just tell your stylist to apply the color only at the ends—if you hate it, you can always cut it off!
Bronde //
This indecisive hair color fuses both blonde and brown together, creating a ready-for-summer, sun-kissed look of warm, shimmering locks. Bronde is perfect for those who are looking for a middle ground between their natural brown color and the highly sought after blonde look. Emphasize the summery vibe by using the balayage technique to create the blended brown to blonde gradient.
Rose Gold //
The new iPhone isn't the only one getting a rose gold makeover. Rose gold hair is making waves in the Pinterest world with it's natural yet experimental look. Glossy golden waves with a subtle hint of pastel pink is perfect for any blonde with an edgy side! Rose gold hair can be as intense as your please, depending on whether you want a head of rose gold or only subtle hints of the rich strawberry hue, just make sure your stylist knows what you want.
Tortoise Shell //
Tortoise shell balayage is the soft blending of golden blonde, caramel, chestnut, and chocolate brown tones. The overall look is rich and natural, perfect for those who want to update their look without looking like they tried too hard. These warm colors are layered to create enviable multidimensional tresses that require no root touch ups. Can't beat that!