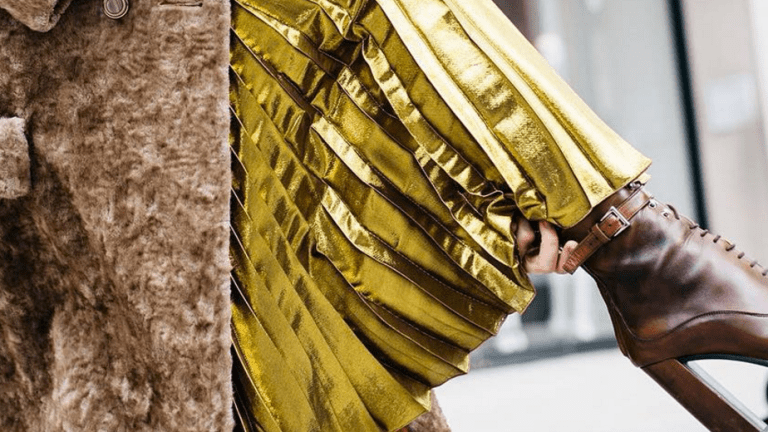 3 of the Best Street-Style Trends from New York Fashion Week
We love these style trends fresh from the chilly streets of NYC.
The bitter winds of February could not stop the fashion savvy from braving the streets of New York City for Fashion Week. Despite the finger-numbing negative-20-degree windchill, those attending Fall/Winter 2016 shows managed to have fun with their street style—and you can follow suit. The dominant themes of the fashion forward? Bright colors, fur, embroidery, and lots of smiles.
Bright Colors //
Usually New York fashionistas own the streets in all black. But when dismal weather is trying to get you down, fight back with some punchy bright colors. From sweet pastels to rich gem tones, these stylish ladies breathed some color back in to New York City. These colorful street stylers have inspired us to embrace the fun side of fashion and to never take ourselves too seriously. Worried about looking too crazy in color? Check out our guide for flattering your skin tone with the perfect hues.
Embroidery //
No boring puffer jackets here. These ladies got intricate with their outerwear, donning coats with beautiful embroidery. Continuing this week's theme of playful fashion, this street-style trend is youthful and lighthearted yet harks back to an era of sophistication and worldliness. And who doesn't love wearing a unique, well-made piece of clothing?
Fur //
Without a doubt, fur was everywhere this Fashion Week. What better shield is there for withstanding the frozen gales than luxurious furs? Whether it was a full-on coat, a stole, or a scarf, furs in every color and texture saved these street stylers from a freezing Fashion Week in NYC. You, too, can winter-proof your outfits with some furry fashions.