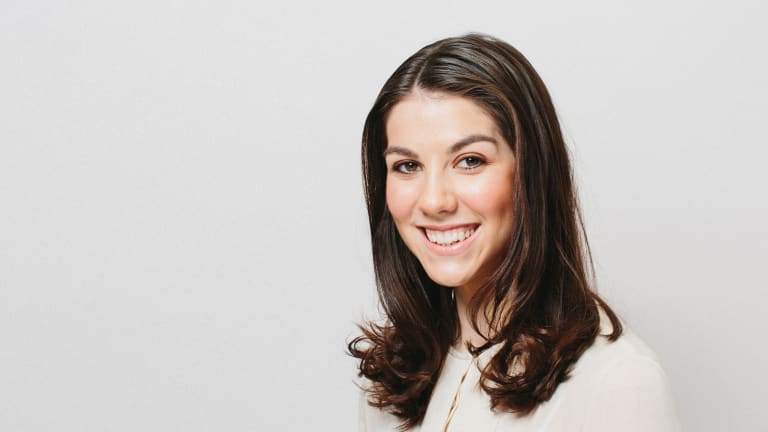 Get Kate Middleton's New Curls in 7 Simple Steps
The Duchess is rocking a beautiful new hairstyle.
Kate Middleton is more than a modern-day princess—she is a present-day style and beauty icon. The Duchess recently shocked us with a fabulous shorter haircut, so we asked hair and makeup artist Jas Lee of Jump Management to help us master Kate's new look.
Step 1 // Mousse
Kate's hair is silky-smooth but voluminous in every way. To get that lifted look, apply volumizing mousse to the roots of your dry or damp hair. Mousse will also help control any flyaways.
Step 2 // Blow Out
Begin the Kate Middleton hair transformation by parting your hair slightly off-center, not directly down the middle. Now it's time to put that mousse to work. Give yourself a salon-style blowout with a round brush and a blow-dryer. For optimal volume, make sure to pull your hair upward while drying.
Step 3 // Section Off
Divide the top and bottom halves of your hair into two sections. By sectioning off your hair, curling will be much easier and faster. No fishing for random strands of hair to curl!
Step 4 // Barrel Curls
Begin by curling the bottom half first. Curls naturally loosen as you go, so it's best to leave the top curls for last. Kate is known for her soft, loose curls, so use a two-inch barrel curling iron. Her new hairstyle is very flippy and fun, so curl your hair away from your face. Hold the curl in the iron for about ten to fifteen seconds.
Step 5 // Pin
To maintain the locks you so painstakingly curled, use duck bill clips to hold the curls while you're styling. Often when curling hair, we drop the curl and let it sag, and then it's gone before we even finish. When releasing the curl from the iron, don't let it stretch. Catch the curl in your palm, and pin the circle ringlet to your head to let it cool.
Step 6 // Spray
Once your whole head is covered in duck-clipped ringlets, take a misting hair spray and lightly coat your head. Allow your curls to completely cool before gently taking out the duck clips.
Step 7 // Shine Serum
Once you have let your curls loose, finish the look with a few spritzes of shine serum to intensify your color and achieve the glossy sheen that Kate is so famous for. And voilà! Throw on your best Middleton-inspired dress, and hit the streets in full duchess glam.